Our Cleanses
Our nutritional 3 or 5 day juice cleanses include five 500ml certified organic drinks per day. Explore the different cleanse options available. Contact us if you need help choosing which one is right for you. If you are just looking for a single day of juices, take a look at our Rest Days.
A balanced mix of fruit and vegetable juices ideal as a first time cleanse or broad purpose detox.
3 days -

£215.00
5 days -

£345.00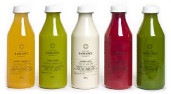 A nutrient-packed cleanse created with one of the world's top personal trainers for detoxing alongside exercise.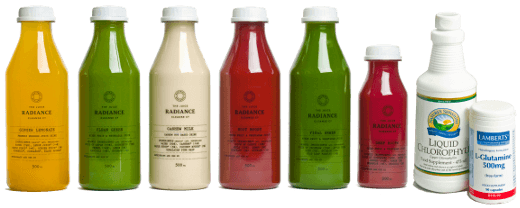 A low sugar cleanse with lots of green vegetables that is best suited to more experienced cleansers.
3 days -

£245.00
5 days -

£395.00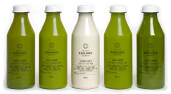 A high greens option that is great for experienced cleansers or those looking for a step up in intensity from their cleanse.
3 days -

£245.00
5 days -

£395.00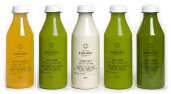 The fast track to glowing skin from the inside out, formulated by a dermatologist.
3 days -

£245.00
5 days -

£395.00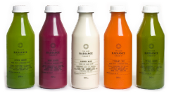 Your opportunity to custom make a cleanse containing your preferred juice ingredients.
3 days -

£295.00
5 days -

£495.00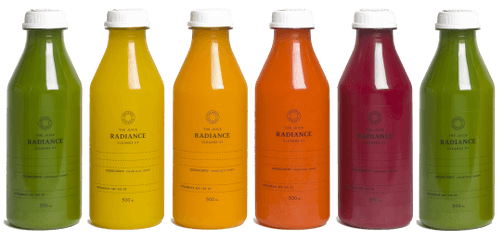 100% Organic Cold-Pressed