Q&A with top trainer Dalton Wong
by Clare Ward,
To celebrate the launch of our brand new
Active Cleanse
, we are giving you a peek into the world of its co-creater, the hugely successful personal trainer Dalton Wong. Dalton's name is known and respected far and wide as a supremely impressive trainer. He has scultped the beautiful bodies of Jennifer Lawrence and Amanda Seyfriend to name just two.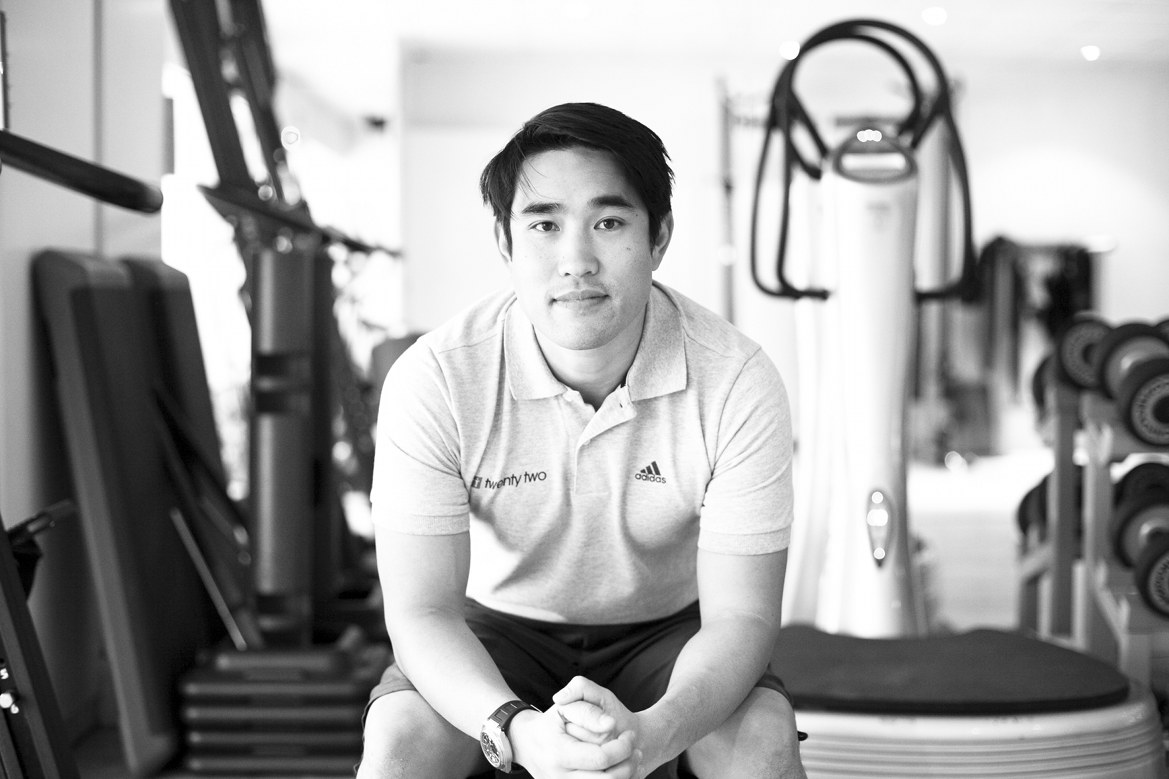 Strong is the new skinny! What's the magic formula for keeping your A-list clients looking fit and fabulous?
The only magic formula that I have and use with all my clients is commitment! Before any change happens in the body it must start with the mind. Before I start any programme I do a diet, exercise and lifestyle assessment, whether my client is getting in shape for a multi-million pound movie or getting in shape for the summer. We need to know the starting point in order to get to the end goal.
What does your own weekly workout routine look like?
I really believe that you need a good mix of different types of training. My normal week consists of the following:
Cardio training - this is essential for heart health. I really enjoying running around Hyde Park or doing sprints at Battersea park track. It also helps top up my Vitamin D levels.
Strength Training - I particularly like a combination of resistance and body weight training to help improve my lean muscle mass, posture and strength. I have recently started Olympic Lifting again with a fantastic coach which has really helped improve my strength and flexibility.
Yoga - I do a weekly practice specifically designed by our in house yoga teacher to help improve my flexibility, calm my nervous system and to balance out my training.
Brazilian Jiu Jitsu- I attend 3 classes a week and its one of the best forms of exercise I have found. It incorporates strength, endurance, flexibility and most importantly you need to be fully focused in that moment. I train with a great bunch of people and we have some of the best teachers in the world. It's also a nice change for me to be TOLD what to do rather than being the one TELLING people what to do!
My weekly training schedule breaks down like this:
Monday- Brazilian Jiu Jitsu
Tuesday - Strength Training
Wednesday- Brazilian Jiu jitsu
Thursday- Strength Training
Friday - Brazilian Jiu Jitsu + Yoga
Saturday - Cardio
Sunday - Off
Every 7-8 weeks I take a full week off training to let my body rest and recover, focusing on yoga and massage.
What is your favourite healthy meal?
Asian chicken stir-fry with a rainbow of coloured vegetables and fresh chilli peppers for a spicy kick!
Do you recommend any nutritional supplements?
I don't use many supplements as I believe that eating a variety of organic foods is best. I'm a huge fan of drinking fresh organic juices over taking a supplement as most supplements are poor quality. The supplements that I use the most are various fibre blends and omega oils. I like to rotate my oils from fish/krill and flax/omega blends.
What is your no.1 tip for the best ever summer body?
Write down everything you eat! Many people are shocked when they realise how much food they consume in a week. No matter how much you exercise you can't out-train a bad diet!
How can we stay motivated for long term fitness?
Don't think of fitness as a chore or something that NEEDS to be done. Fitness should be fun and enjoyable so it becomes an integral part of your life. I often recommend a seasonal change in training when the weather gets nice enough to go for a run, bike ride or do your circuits out in the park. Whatever activity you do it must be enjoyable and sustainable.
What is your main reason for taking care of your body?
It's my job and I don't think I could give advice to others if I didn't lead by example. Saying that, I do drink alcohol and eat junk food but only in moderation. I also have a young family and I want to be able to run, play and enjoy sports with them for as long as I can. Most of my enjoyment comes from being active and doing sports so I want to make sure my body can handle it for the next 40 years.
What's on your workout play list?
It all depends on my workout; I have 3 play lists.
Training Gym
1) Pearl Jam
2) Nirvana
3) Foo Fighters
4) Led Zeppelin
5) Red Hot Chili Peppers
Cardio
1) Lenny Kravitz
2) Daft Punk
3) Calvin Harris
4) Florence and the Machine
5) Faithless
Relaxing
1) Tom Petty
2) Sarah Mclachlan
3) Fleetwood mac
4) Ray Lamontagne
5) Arcade Fire
What is your favourite way to relax?
Having Sunday Dim sum with my family!
---