Fermented food
PRIVATE
by Olivia Cartwright,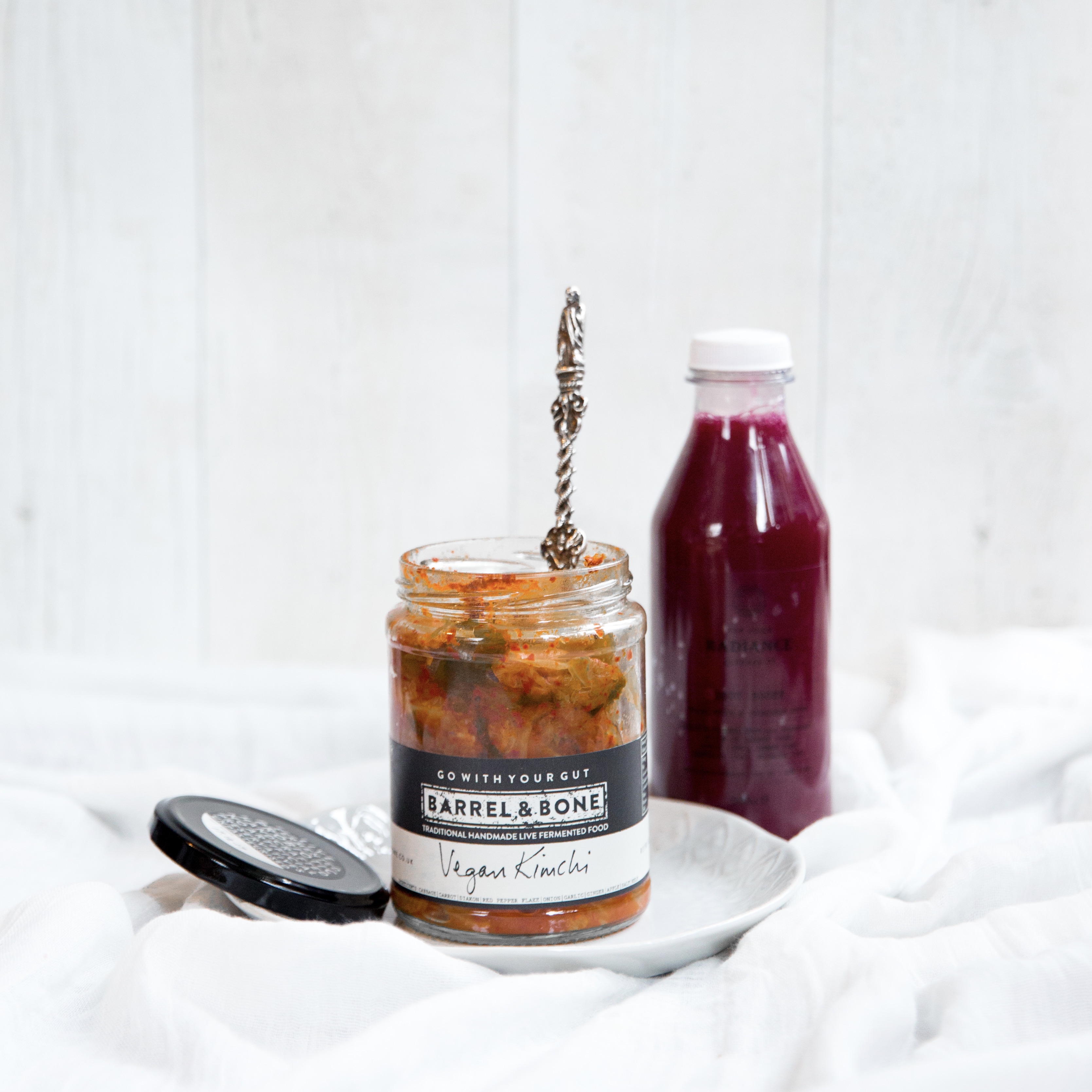 The world of probiotics is a complex one. Fermented foods contain cultures that our bodies love. If your gut is your second brain then it is hugely important to look after it. Your gut microbiome thrives when it is been fed with diverse good bacteria.
Not only does fermenting your food helps to enhance the preservation of foods, but eating fermented foods can also boost the number of beneficial bacteria, or probiotics, found in your gut. Regulating mood, boosting your immune system, decreasing inflammation, removing toxins, and assisting with both digestion and metabolism are some of the profound functions of probiotics and fermented food is the easiest and not to mention cheapest way to do this!
Fermented foods are far more potent than probiotic supplements. To give you an idea, 2 ounces of sauerkraut has more probiotics than 100 capsules. 4-6 ounces of fermented vegetables has around 10 trillion bacteria, compared to the average probiotic supplement that contains around 10 billion. In general, the diversity of the organisms present in fermented foods are far greater than those in supplements.
It can be an acquired taste but don't let that put you off. There are options for every taste preference. From sauerkraut to kimchi to kefir, to kombucha to yogurt there are a whole host of options for everyone! I like to have a shot of mango coconut kefir every morning before breakfast.
---