Have you tried... Palmyra Jaggery?
by Rosie Guest,
This plant-based low GI sugar alternative tastes just like caramel when added to nut milks. It's exceptionally rich in B Vitamins (including B12), iron, potassium, magnesium and other essential minerals.
Palmyra Jaggery is one of the three types of palm trees that produces sweet sap - coconut and date palms are the other two. Palmyra Jaggery stands apart because it higher in essential vitamins and minerals and has only 3.1 grams of fructose sugar per 100 grams, unlike coconut palm sugar which has 40 grams of fructose per 100 grams.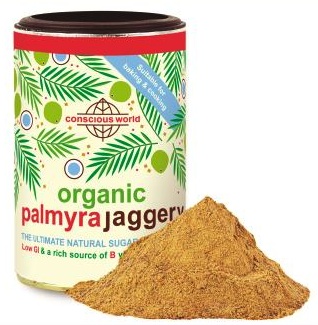 Check out Conscious Food's website for more info and to try it for yourself!
---