Whatsapp Service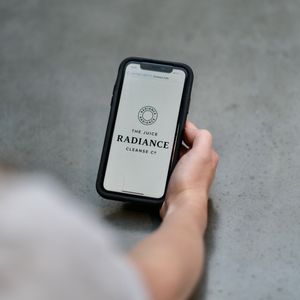 We are thrilled to announce we are launching our direct Radiance Cleanse WhatsApp Service. You can use our service for making bookings, or accessing support from the convenience of your phone. Just message +44 7587 260172 to get started or click here for more infomation.
---
Tarryn Warren Esse Facials
The results speak for themselves making Tarryn Warren clinic our go-to destination for all things skin related whether you are cleansing or not! Her inside out and outside in approach to taking care of skin is so aligned with us and our values. Click here to read all about it and a converstation with Tarryn herself.
---
Join our Community Cleanse
Our Community Cleanse is BACK, it starts on Tuesday 18th January and the Radiance team, along with some special friends, will be all be doing a 3 day cleanse with you. Use the code COMMUNITY for a 10% discount off 3 and 5 day cleanses booked to start that week. Click here to learn more.