The Saturday Project
Do you find yourself living for the weekend? Working in a job that you feel you ought to stay in because it pays the bills? Given that we spend 90 000 hours of our lives working, Vicky Paley of the Saturday Project understands the importance of finding your passion and calling. Here's how she can help!
---
Book your Jan cleanse
January is always the month paved with good intentions but often these intentions don't seem to materialize. That doesn't have to be the case! In ordering your January cleanse you in some way hold yourself accountable and gives you a date to prepare for. Click here to read more.
---
Regenerating Bone Broth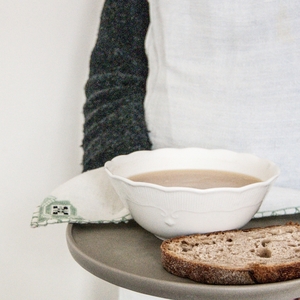 Bone broth is one of the most nourishing things you can drink. It regenerates your gut, supports your hair, skin, and nails, provides important amino acids, and supports bone health. It's also really simple and cheap to make, not to mention delicious. You can use this recipe as a base for many other dishes or drink on its own.