Daily Health Upgrades 2016 - Gracie Tyrrell of Squirrel Sisters
by Christina Agnew,
In our ongoing search to find delicious and healthy snacks we were thrilled to come across Squirrel Sisters' yummy bars. Founded by sisters Gracie and Sophie Tyrrell, these new bars work well pre or post workout as well as giving you an energy hit between meals.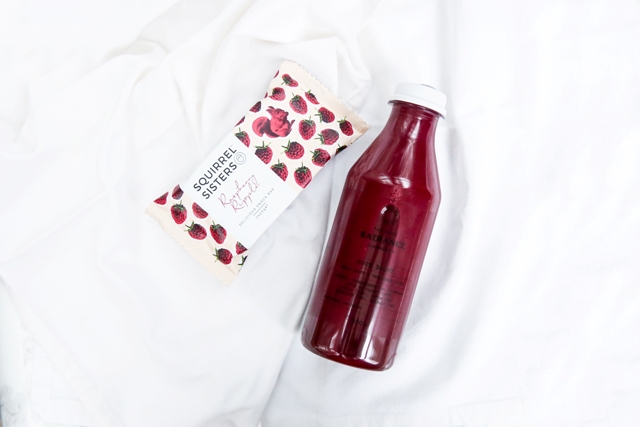 Co-founder Gracie shared the daily health upgrades she and her sister are committing to making for 2016:
1. Use more coconut oil, starting with using it as a body skin moisturiser after showering. It's 100% natural and makes your skin so smooth. Skin is so important to confidence and although we both have a good facial skin routine, we can sometimes be a bit lazy with moisturising the rest of our body.
2. Drink more filtered water. Yes it's not new but both of us find we always forget to drink water, so we want to make it more of a daily routine to see if it makes a difference to how we feel and function. Filtered water is so much better for you than normal tap water as well.
3. Schedule some 'me time' and don't feel guilty about it. Having some time to yourself is so important, especially when you lead quite a hectic lifestyle. So, because 2016 is going to be a very busy year for us, to avoid getting stressed we are planning on allowing ourselves 30-60 minutes a day (whether that's a workout in the morning before work, or a bath in the evening when work has finished) to be alone and relax.
---