10 Years of Radiance
by Holly Wood,
This year marks our tenth anniversary celebrations, and what a decade it has been. From humble beginnings in 2009 when Radiance was founded by Clare and Christina, to our custom web platform and through to the present day, we've packed the last decade full of milestone, advancements in our juicing technology and always putting our customers first.
Look at our brand's evolution through our infographic.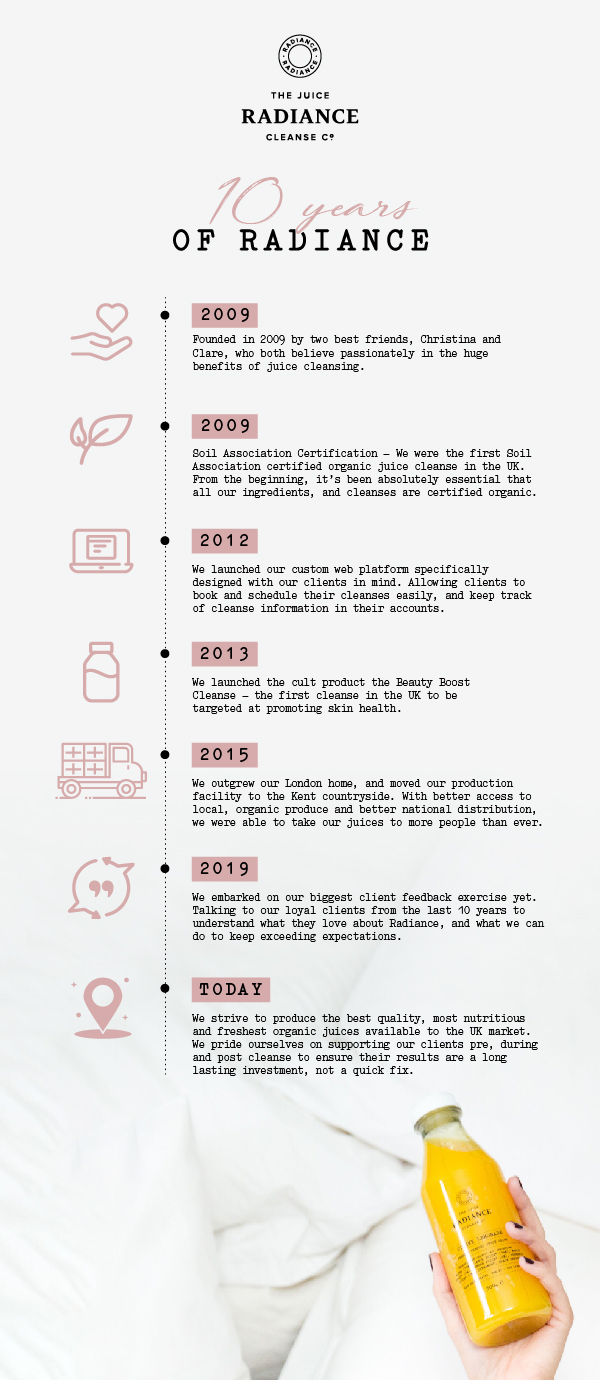 Today – we strive to produce the best quality, most nutritious and freshest organic juice cleanses available to the UK market. We pride ourselves on supporting our client pre, during and post cleanse to ensure their results are a long-lasting investment, not a quick fix.
---