Cleansing and collaborating with Katia Narain Phillips
by Clare Ward,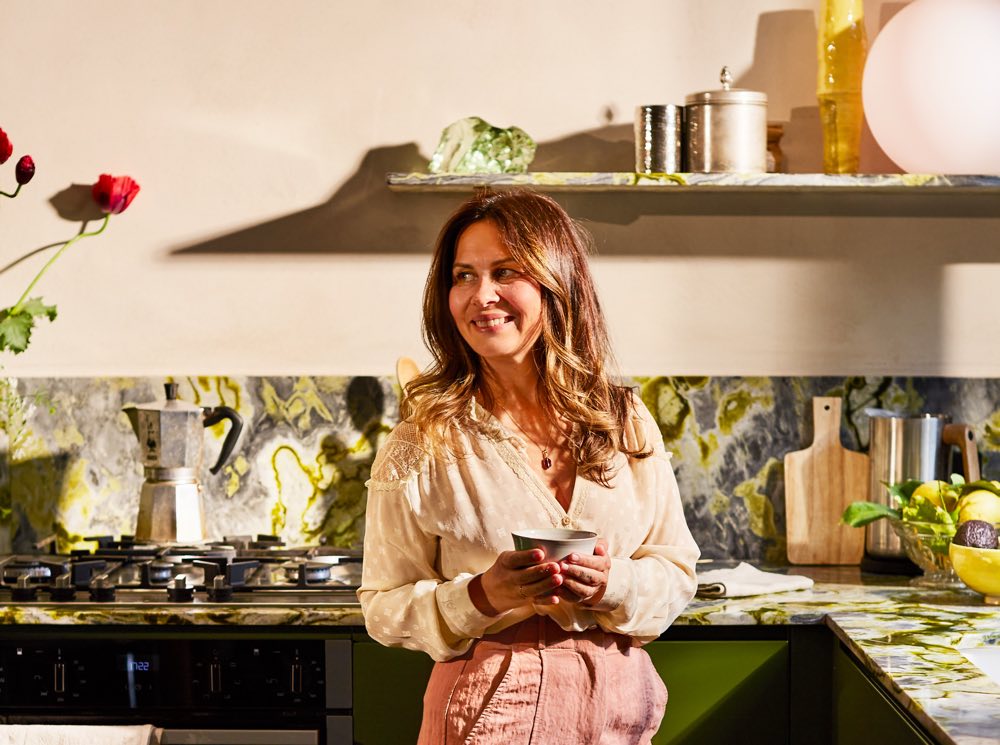 We are absolutely delighted to have collaborated with Katia Narain Phillips visionary founder of Phyto Nectars, to create our brand new limited edition Phyto Adaptogenic Cleanse. We caught up with her to discuss all things Phyto Nectars and cleansing.
We love that we're finally starting to understand and utilise the benefits of mushrooms and adaptogenics. What led you to creating Phyto Nectars?
The seed for Phyto Nectars was planted 8 years ago whilst sitting with my now very close friend and co founder Michael Isted. I was about to open my second health food cafe in Triyoga and we were dreaming up all the possibilities for the cafe and beyond. When covid hit and I closed my cafe, we decided to see it to fruition.
We are delighted to have collaborated with you to create the Phyto Adaptogenic Cleanse. Could you tell us a bit more about why you chose the specific juices and nut mylk?
I love having Celery Juice first thing in the morning, it helps to reduce inflammation and improves digestion. Followed by a Golden Glow, this juice is absolutely delicious, warming and sweet. It gives you the kick you need. I then have the Almond Mylk at lunch time, it's so creamy and it fills me up. The Ginger Pure Greens, to get all my greens in. This one doesn't have fruit in it, and it works well after the sweeter Almond Mylk to have something more savoury. The Ginger & Turmeric Shot is a burst of energy when you're feeling low energy. I finish with the Root Boost so I have as much colour and variety in the juices.
We know you are a seasoned juice cleanser. What do you find to be the benefits of a juice cleanse?
I like to do a 3 day juice cleanse as a way to just take a pause and reevaluate my eating habits. It's a reset, a pause to make better decisions. Once I do the cleanse, I dont want to eat ultra processed foods, and I tend to eat more home cooked food and make bette decisions about what I put in my body.
You tried the cleanse yourself. How did you find the combination of the juices with the Phyto Nectars?
I absolutely loved the combination. I AM FOCUSED was a great start to the day to give me extra energy and focus and replace tea in the morning, and I AM RESTED is so warming in the evening, I would get such a good nights sleep.
How do you like to take the PhytoNectars?
I mostly drink them like a tea, sometimes if I want something creamy, I will make it into a latte, and if it's boiling hot out, with ice and sparkling water.
What are the other blends in the range and what are they good for?
We have four blends in the range. Each blend is a combination of plants, mushrooms and vitamins. They are a combination of Ayurvedic and Chinese traditional medicine. They were formulated By Michael Isted, who is a herbalist and nutritionist.
I AM RESILIENT - helps to reduce inflammation, support the immune system and reduce fatigue
I AM RADIANT - for dewy, voluptuous skin, nourishing and moisturising from the inside out
I AM RESTED - helps increase quality of sleep and calms the nervous system
I AM FOCUSED - helps increase memory, concentration, energy and reduces stress
How would you recommend that people support themselves when doing a cleanse?
I think you shouldn't be rigid. Have flexibility and do what your body needs. It is not a competition and there is no failing. I would take all my juices out in the morning so that they were room temperature and not cold. I would also make a small vegetable soup. Just boiling up onion, courgette, sweet potato, and tomatoes with water. I would have a small bowl of the vegetable soup if I needed it. Having the warm Phyto's also helped when my body temperature dropped.
How would you suggest that people transition from the cleanse and prolong the benefits?
I would try and stay off caffeine for as long as possible, replacing it with I AM FOCUSED. I mainly eat steamed vegetables, brown rice, soups, and slowly introduce complex foods. This transition will promote a sense of well-being, allowing you to evaluate what's no longer beneficial. When reintroducing bread, pasta, and meats, I'd prioritize quality, ingredients, and opt for organic and less processed options where possible.
Katia, thank you so much for your time and for giving us this insight into our collaboration. We hope that everyone loves the cleanse as much as we do. Click here for full details of the Phyto Adaptogenic Cleanse.
---