We Won Best Wellness Drink
by Olivia Cartwright,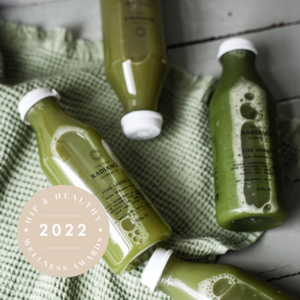 We won an award!
We are thrilled to announce we have won our first ever award, 'Best Wellness Drink' in the Hip & Healthy Wellness Awards 2022.
Here's what they had to say about us:
"We love Radiance Cleanse for many reasons. Firstly they are 100% organic. Secondly, they are 100% delicious. And thirdly, they make you feel amazing. Using a cold-pressed juicer, this machine extracts the highest levels of vitamins, minerals and enzymes from our organic produce making sure that you get all the good stuff. Their "Build Your Own" Cleanse is a great way of making sure the customer gets exactly what they want and what their body needs."
Thank you so much to everyone that voted, we are so honoured! After 13 years in this industry, it is such a pleasure to continue to provide you with the highest quality, organic, raw and unpasteurised, cold-pressed juices!
---