Radiance Recommends - Beauty Edition
by Olivia Cartwright,
Radiance Recommends - Hero Natural Beauty Products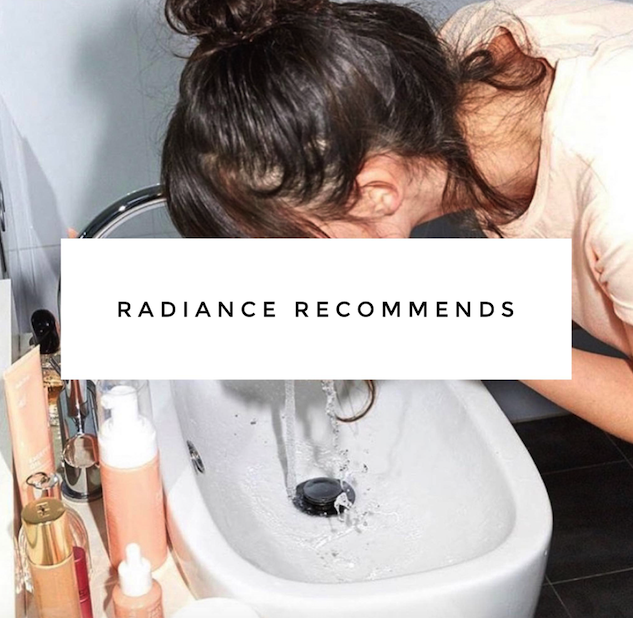 Skincare is confusing territory, and I for one have been sold more than my fair share of expensive products that have stripped and damaged my skin in the long term. Then on the flip side there is the massive industry of beautifully package but ineffective natural products that might as well be facial olive oil. Here are our round-up of our hero products, made from natural, ethical brands that not only WORK but have changed my skin for the better.
Esse Probiotic Serum - Having suffered from dermatitis and sensitised skin that was triggered by years of playing with products filled with harsh chemicals, this product single-handedly restored my skin to it's former glory. Esse is one 3 companies that work with topical live probiotics, repairing your skin's microbiome and strengthening your dermis. It is also quite thick and rich, making it perfect for this time of year when your skin craves a little extra moisture.

Pai Oil Cleanser - I like to use an oil cleanser as my first cleanse and remove all the makeup and dirt. This is not too harsh and removes every scrap of mascara without the need to rub!

Botane Whipped Cleanser - The refreshing cucumber scent and gorgeous milky texture makes this perfect for your second cleanse. The formula leaves your skin feeling really clean whilst not being too 'stripping'.

Synergie Vitamin B - Skincare is all about the A, B, C's. A for anti-aging, B to boost strength and C to clear & brighten. I personally think Vitamin B is the unsung hero of the three and is perfect for any skin type. I love this one from Synergie, it's a 'clean' brand from Australia and I cannot recommend it highly enough.

Odacite sculpting tool - You will of seen these Gua sha tools all over and it might seem like a fad but if you can commit to using it regularly you will see great results. It lifts, tightens and reduces puffiness.

Sodashi rejuvenating moisturiser - For some reason, I find moisturisers I like incredibly difficult to find. Enter Sodashi, hailed as being the purest skincare range in the world. This is the perfect consistency, leaves your skin baby soft, makeup goes on flawlessly and keeps dryness at bay.
---