What's in Season - November
by Olivia Cartwright,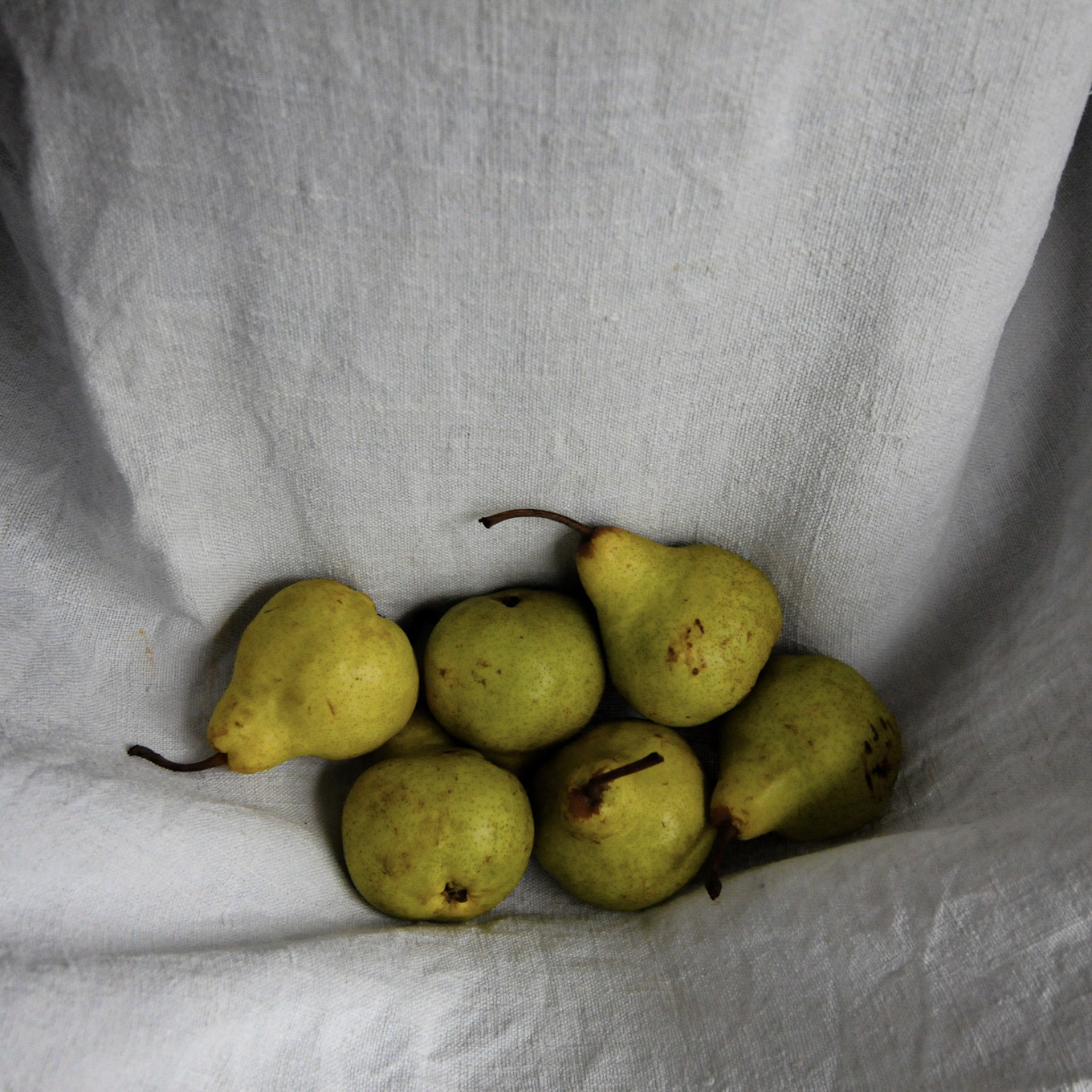 As the nights draw in and autumn morphs into winter you would expect our quest to eat as seasonally as possible might be slightly limiting. That is definitely not the case! Suprisingly November brings a rainbow of colours to our plate with deep red cabbage, vivid carrots, rich sweet potatoes and bright citrus.
Fruit is a bit more scarce this time of year with the exception of apples and pears but there is plenty of veg readily availble to be enjoyed.
Fruit In Season In November
Veg In Season In November
Artichoke
Beetroot
Brussels Sprouts
Butternut Squash
Cabbage (Savoy, Spring Green, Red and White)
Carrots
Cauliflower
Celeriac
Celery
Chicory
Horseradish
Jerusalem Artichoke
Kale
Kohlrabi
Leeks
Parsnip
Potatoes (maincrop)
Pumpkin
Salsify
Shallots
Swede
Turnips
Wild Mushrooms
Here is one of our favourite seasonal recipes by the incredible chef, Diana Henry:
Roast spiced pumpkin, aubergines and tomatoes with green chutney recipe
Ingredients
For the spice paste
4cm fresh root ginger, peeled and chopped
10 garlic cloves, chopped
3 red chillies, halved, deseeded and chopped
1 long shallot, roughly chopped
Seeds from 10 cardamom pods
Sea salt flakes and freshly ground black pepper
4 tsp coconut sugar
Juice of 2 limes
100ml olive oil (plus more if needed)
For the vegetables
8 plum tomatoes
4 medium-large aubergines
900g pumpkin or squash
15g unsweetened coconut flakes, toasted
2 tbsp chopped coriander
For the chutney
1 tsp ground cumin
50g coriander leaves
15g mint leaves
25g baby spinach
100g creamed coconut, from a block, coarsely grated
1 green chilli, halved, deseeded and chopped
3 garlic cloves, chopped
2.5cm fresh root ginger, peeled and chopped
Finely grated zest of 1 lime and juice of 3
1 tsp coconut sugar (or more) if you want a sweeter version
Method
Preheat the oven to 200C/190C fan/gas mark 6.
Put everything for the spice paste in a food processor and whizz. Scrape into a bowl.
Halve the tomatoes and put them into a roasting tin where they can lie in a single layer. Spoon some of the spice paste over them, then turn them over to make sure they're coated. Finish with the cut sides up. Halve the aubergines lengthways and cut a cross-hatched pattern in their flesh side, without cutting all the way through (this helps the heat to penetrate).
Put them in a large roasting tin where there is enough room for the pumpkin to fit later. Rub the aubergines with half the remaining paste. Roast the aubergines and the tomatoes in the oven for 20 minutes. Take the aubergines out but leave the tomatoes in for another 10-20 minutes.
Deseed the pumpkin and cut into slices about 2.5cm thick at the thickest part. There's no need to peel them. Rub the rest of the spice pasta over the pumpkin (if there isn't quite enough, add some olive oil to it). Add the pumpkin slices to the tin with the aubergines.
Return to the oven. Roast for 20 minutes, turning the pumpkin slices over halfway through this time. The vegetables should be ready, tender and golden, but keep an eye on the tomatoes – they can take just 30 minutes rather than 40. All the vegetables should hold their shape, not completely collapsed.
To make the chutney put everything for it into a food processor with 100ml water. Whizz. If you want the chutney to be a little sweet, add the sugar. Taste for seasoning and sharpness then scrape into a serving bowl.
---