Our Story
Radiance® was founded in 2009 by two best friends, Christina Agnew and Clare Neill, who both believe passionately in the huge benefits of juice cleansing. Clare and Christina wanted to pioneer the UK's first high quality, nutritional and organic juice cleanse programme, and they wanted to make it available across the mainland UK. And so Radiance® was born.
Christina had an interest in nutrition from a young age as her aunt, Midi Fairgrieve, a nutritionist and founder of Detox International, was a key figure of inspiration and education in her early teenage years. Combined with a strong sporting background, competing on a national level, Christina realised the importance of nutrition and fuelling your body optimally. She graduated from Oxford University and trained as a lawyer but never lost her interest in nutrition and whilst working full time as a city lawyer in London she also studied for a BSc in Nutritional Medicine. After several years she realised her path lay in nutrition and decided to swap the law books for a hydraulic juice press.
Whilst working (too hard) in London for a private equity fund Clare was diagnosed with a stomach condition and advised that the only way for her to regain her health was to completely overhaul her diet and lifestyle. Desperate to feel better, Clare did exactly as suggested. She radically changed her diet, chucked all the chemicals out of her house and immediately started to see a dramatic change. As part of the process she also decided to go on her first juice cleanse retreat. After that inspiring week Clare realised a change of career path was inevitable as she became totally convinced of the power of juicing and nutrition for wellbeing and long term health.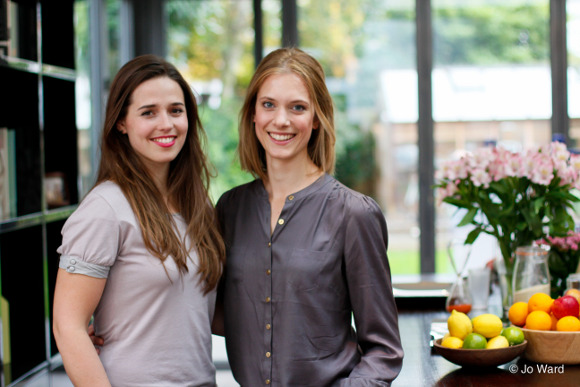 Clare and Christina's passion for what they do means they are continually developing their own education as well as the Radiance® product offering. Their goal with Radiance® is to provide a convenient and natural way to ensure that you can fuel your body with the vital nutrients it needs for you to enjoy optimum health. Whenever you feel caught in the hamster wheel or know that you have been treating your body badly, we will be here to help you rest, refuel and reset your daily healthy eating habits.