Our Story
Radiance® was founded in 2009 by two best friends, Clare and Christina. They brought together a professional and personal passion for the huge benefits of juice cleansing. As a former City lawyer turned nutritional therapist, Christina advised Clare to go on a juice cleanse retreat to begin to deal with a debilitating stomach condition and the effects of burn out in her fast paced job in Finance. After that first inspiring week, Clare realised a change of career path was inevitable as she became totally convinced of the power of juicing and nutrition for wellbeing and long term health.
Inspired by the beginnings of the wellness revolution in the UK, Clare and Christina decided to pioneer the first cold pressed, nutritional and organic juice cleanse programme delivered to clients' homes or place of work. The aim was to make the many benefits of a juicing (whether as a cleanse, to aid recovery from illness or simply as a top up to a healthy diet) accessible across the UK. As well as being nutritious, the juices had to taste good! And so Radiance® was born.
From very humble beginnings where Clare and Christina did all the juicing and deliveries themselves, Radiance grew through word of mouth to be the leading organic juice cleanse company in the UK. We aim to keep innovating and have been the first cleanse company to be certified organic by the Soil Association, to offer Pure Green (no fruit) juices and to develop drinks designed to be gently warming in our seasonal Winter Cleanse, amongst other things.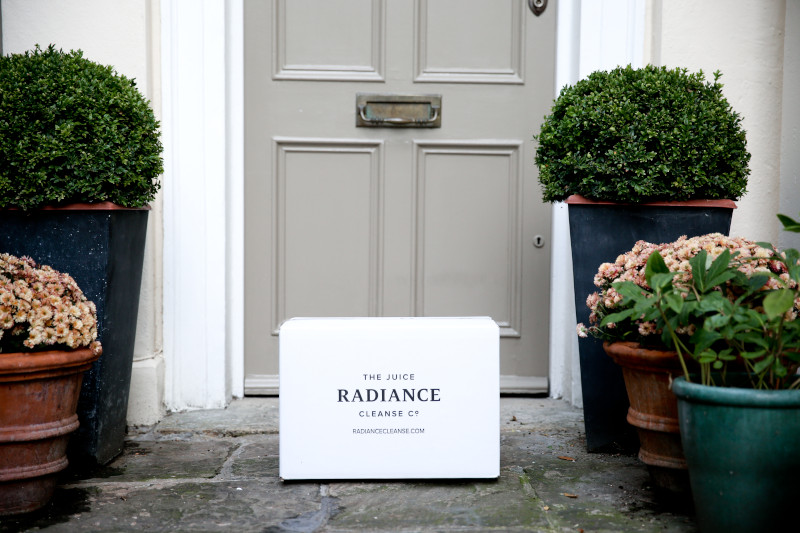 After the arrival of five children in five years between them, Clare and Christina handed over to a new team to continue Radiance's commitment to producing the highest quality organic, cold- pressed, fresh and non-HPP juices alongside outstanding customer service. Radiance is here to help you rest, refuel and reset whenever you need it.