Radiance WhatsApp Service
by Olivia Cartwright,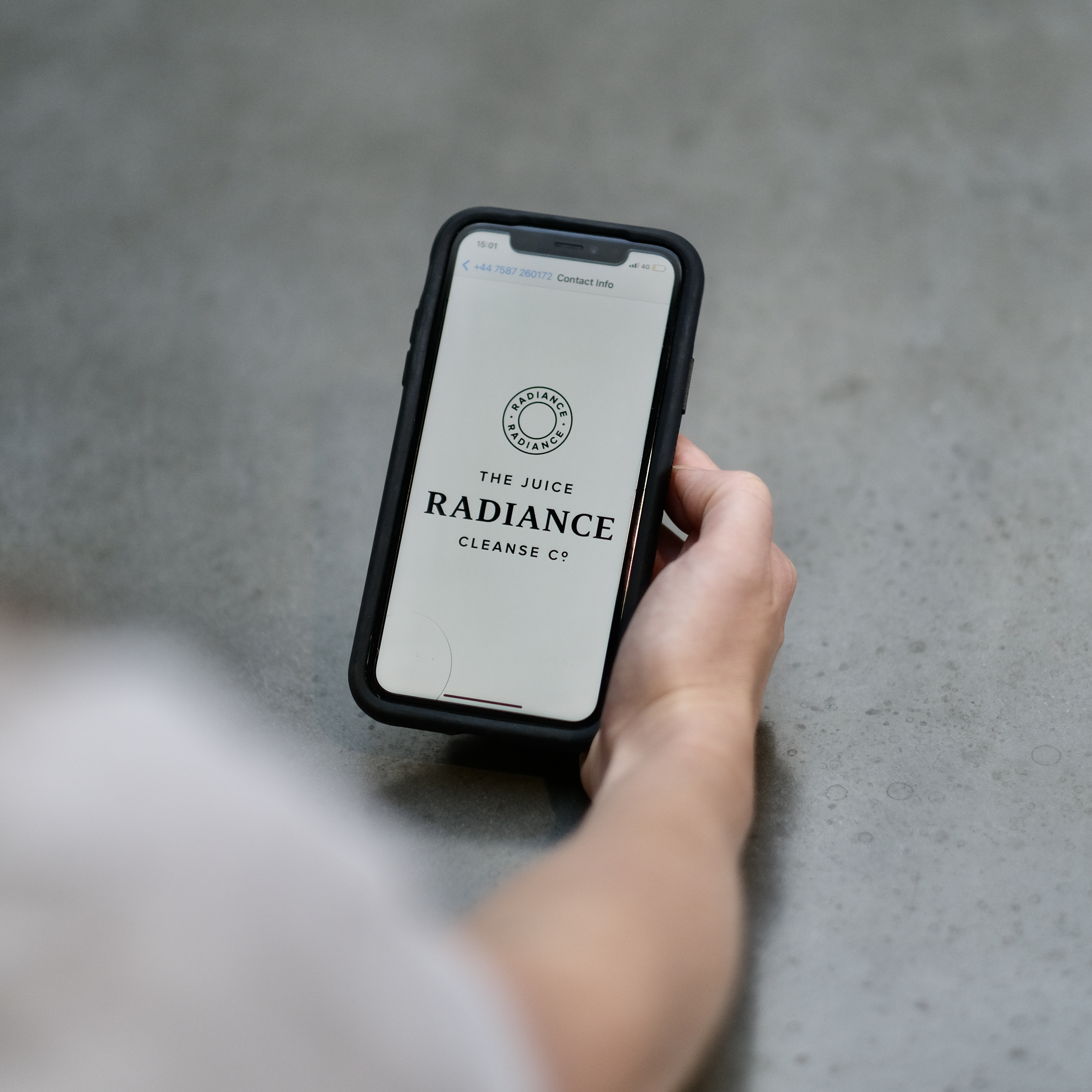 We are thrilled to announce we are launching our direct Radiance Cleanse WhatsApp Service.
You can use our service for making bookings, or accessing support from the convenience of your phone.
Bookings
No need to go online - you can simply WhatsApp us to book directly. Whether you want to repeat your previous order or would like to try something different we can organise this for you. You can also receive your booking confirmation, welcome pack and cleanse guide straight to your phone!
Support
Our WhatsApp service is available to you pre, during and post cleanse as we firmly believe in supporting our clients from start to finish. If you're new to Radiance and interested in our cleanses, pop us a message and we can make a personalised recommendation.
Just message +44 7587 260172 to get started!

One of our defining features here at Radiance Cleanse is the level of care and consideration taken by our Customer Service Team. We appreciate that a cleanse might be hard or even a bit scary if you are new to this or haven't cleansed a while! We understand and are here to support and guide you throughout your cleanse experience. Consider us your personal cleanse concierge. When cleansing it is completely normal to experience detox symptoms and we urge you to never suffer in silence. We have seen and heard it all before, so please allow us to be there and provide you with solutions for any hurdle you may be facing on your cleanse. Our WhatsApp service is a unique, complimentary service that is the most hands on, instantaneous customer service assistance available in the UK.
This service is available from 9am - 4 pm, Mon- Fri on +44 7587 260172 Please note this number is not in service for calls so if you want to call us please ring the main line
---