Yoga Goals with Nahid de Belgeonne
by Clare Ward,
Good Vibes was one of the first boutique fitness studios in London when it was launched by Nahid de Belgeonne in 2006. Since then there has obviously been massive growth in the industry. So we wanted to find out what makes Good Vibes unique and keeps clients coming back?
Nahid: I think we offer a really heart felt and authentic service. Our teachers and front of house staff are handpicked by me and all chosen for their friendliness, experience and inclusivity. I hated gyms and found yoga studios can feel a little unfriendly so I wanted to create spaces that people felt really welcome and included.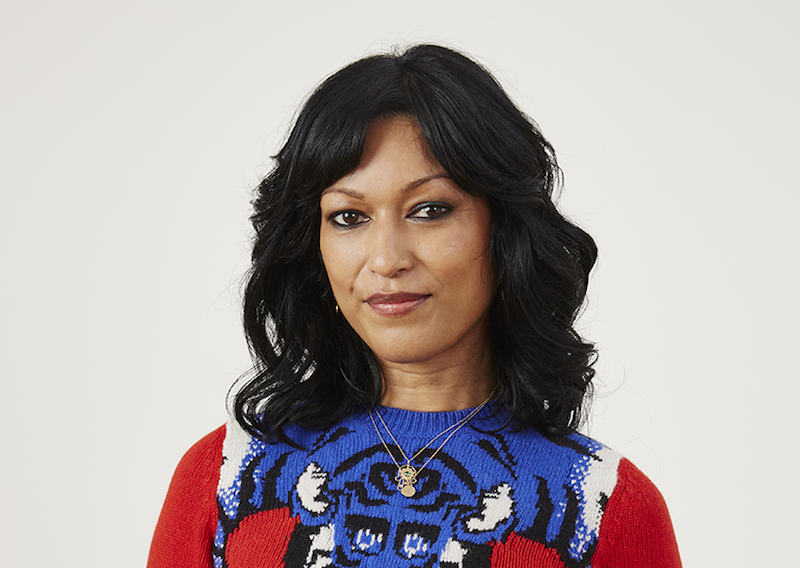 People seem to lead increasingly busy lives and want to maximise their time spent exercising for the best results. How do you help your clients achieve this?
Nahid: By giving them variety of compelling classes of different durations but more importantly picking a mix of complementary activities that suit your mood. So if you are exhausted the last thing you need is a punishing exercise class, we encourage you to choose a restorative yoga class to revive you instead or if you are feeling sluggish we suggest you get into a fast 30 minute boxing fitness class to wake you up.
You've always been innovative, being the first independent power plate studio in the UK and also introducing the first FAR infra-red heated yoga studio in Europe. Are there any new classes we can expect to see on the Good Vibes schedule?
Nahid: Yes we are about to offer 30 minute kettlebell, low impact HIIT, boxing fitness and TRX as well as dynamic reformer classes, if moving is the new sitting we want to get you moving in multiplanes and unexpected ways so that not only are you making your muscles stronger but you are also improving your mobility and resilience to get you out of habitual patterns. The 30 min classes are offered alongside mindful yoga and Pilates. When you train, you are doing so for the next decade ahead, so when in your twenties you train for a healthy 30s and in your 30s for a healthy 40s and so on. Intelligent movement that allows us to be resilient throughout our whole life is our ethos.
We know you now organise Good Vibes holidays (if I wasn't just about to have my second child I would have booked a place on this year's!). What can clients expect from their week away with you and what do you hope they feel at the end of it?
Nahid: The yoga holiday is a treat for all including us teachers. We travel to Ithaca which is an island off mainland Greece. The waters are crystal clear and there are 4 remote beaches that are 5 mins away from the venue. I teach with my friend and Good Vibes teacher Ruth, we offer 5 hours of yoga a day from morning dynamic hatha flows to evening restorative yoga, meditation and yoga nidra. We work together to devise an intelligent and coherent plan where we take our clients on a yoga journey. It's wonderful teaching a group of people over time as they don't go away and get stressed again they come back to next session getting more and more in tune with themselves, it is so joyous to see. You can expect to feel totally nourished and relaxed with stronger bodies and more open minds.
You've recently launched the Good Vibes yoga teacher training. What was the inspiration behind this and what makes it different to other yoga teacher training?
Nahid: Everything I do is because I don't think that what is on offer speaks to me. I don't feel the other 12 month yoga options were any good. And remember I audition a lot of teachers from all of the yoga schools! Also our clients wanted to study with us and after 10 years of teaching bodies, a 17 year personal practice and 7 years of teaching yoga, I felt ready to offer a course that will give students the information, tools and strategy to become intelligent teachers. We offer a modern approach to yoga, we believe that your practice should cultivate awareness and we aim for our teaching to be in line with current anatomy and movement thinking. So you won't learn a system with us but rather a non dogmatic and modern approach which is very much held in the yogic tradition. Our teaching faculty has a combined teaching experience of 90 years!
In an age where practically everyone you meet is a yoga teacher, the ones that will have longevity are the ones who had good training from authentic, experienced and curious teachers – it sets the foundation for their continued learning and development.
As one of the women we feel most inspired by in the wellbeing industry, what would you say are your most important daily habits or rituals for helping keep yourself well and in balance?
Nahid: Move a lot, eat and rest well is my mantra. My daily habits are this: wake up at 6am and do a short joint mobilisation, meditate for 20 mins, yoga for 45 mins and then oil pulling and body brushing followed by a warm and then cold shower, a simple breakfast of millet porridge eating slowly and chewing thoroughly, and then walk in the park or part of the way to work with my dog. I make my own simple lunch, could be potatoes and fish and green veg with a spoon of linseed oil. Dinner is cooked by my husband, we tend to eat very simply unless we are going out. I do a 30 minute boxing twice a week, Reformers 2 -3 times a week and when I get home I do a 20 mins of rebounding to music every day and will end my day with 10-20 mins of restorative yoga before I get to sleep usually around 10pm. I try to keep my routine the same during the week - I need to move a lot to calm my brain down as it can get a little manic! I am also turning 50 in May so want to enter it feeling on top of my game. I love my age whatever it is as life just gets better and better and you gain more confidence to trust yourself.
Having been to a lot of Good Vibes classes I can say from personal experience that there is always an amazing atmosphere. The classes aren't intimidating and everyone is super friendly, unlike some studios and gyms. How do you think you've cultivated this atmosphere?
Nahid: Well it comes from wanting to surround myself with good vibes, I call everyone who works at Good Vibes the friends I pay for! I have made lifelong firm friends from the Good Vibes clients as well - I love hanging with happy, positive, can-do and hopeful people.
I set this up when I was 38, so had a few careers before Good Vibes ( fashion, technology and publishing) and I have worked for myself for most of my life – and with that comes a bloody mindedness and free thinking.
The common thread throughout my life is that I have always engaged in activities, both physical and mental, to ensure that I keep performing to my optimal level. I started running when I wanted to leave home, I started kick boxing when I left my first marriage, yoga when I changed careers and restorative and yoga nidra to bring myself back to good health after an illness. Movement for me is more than achieving an ideal body shape, it is all about managing changes in my life while staying emotionally resilient. So I am the archetypal Good Vibes client, the business is borne out of passion rather than a balance sheet and you can sense that when you step in through the door.
Instagram: @goodvibesstudios /@nahid_deb
---