Kind to the Earth - Sustainable Homeware
by Alexandra Williams,
We're absolutely thrilled to have been working with Dassie Artisan this season to celebrate the launch of our Winter Cleanse for 2017. At Radiance, we strive to be as sustainable as possible with our packaging - using rPet bottles, non-air freighted cool bags and reusable ice packs. We're always trying to reduce our 'juice miles' too, and we only use certified, organic produce from sustainable suppliers. We are so delighted to have found a homeware brand which shares our values in sustainability, and it certainly helps that the products are gorgeous too!
Read on to learn more about the philosophy behind Dassie Artisan, some top tips for how to choose more ethical materials and what's on trend this season.
Could you tell me a bit more about the story behind Dassie Artisan? What was the reason behind setting up?
Dassie Artisan was launched in 2012 by husband and wife duo David & Roxi Zeeman upon moving to the UK from South Africa. After finding a lack of unique, handmade, feel good homeware on the market, they decided to combine their collective career experiences and their inspirations from their global travels and African roots, to share with the Western market.
We absolutely love the look and feel of the products - the handmade feel makes them feel so special. Is there a particular style you feel Dassie Artisan represents?
Dassie Artisan fuses traditional crafts and design elements from cultures around the globe. These skills have often been passed down through many generations and take years of practice and training to achieve the high level of detail and care that goes into each and every product. We work on Fairtrade principles, meaning extra time and care has been taken into each item. We embrace the small quirks that come with handmade goods, embracing these 'imperfections' as signatures of the personalities that go into making them.
We love your motto 'Kind to the Earth' - what does that mean to you and as a brand?
As part of the World Fairtrade Organisation (WFTO), it's important to us to give back to the communities that have founded these ancient crafts. We exercise clear supply chains and use of sustainable materials wherever we can, constantly researching innovations in responsible materials and techniques that ensures a lower impact on the planet. It's all about striking a balance between an appreciation for mother nature's resources without taking advantage of the materials available to us.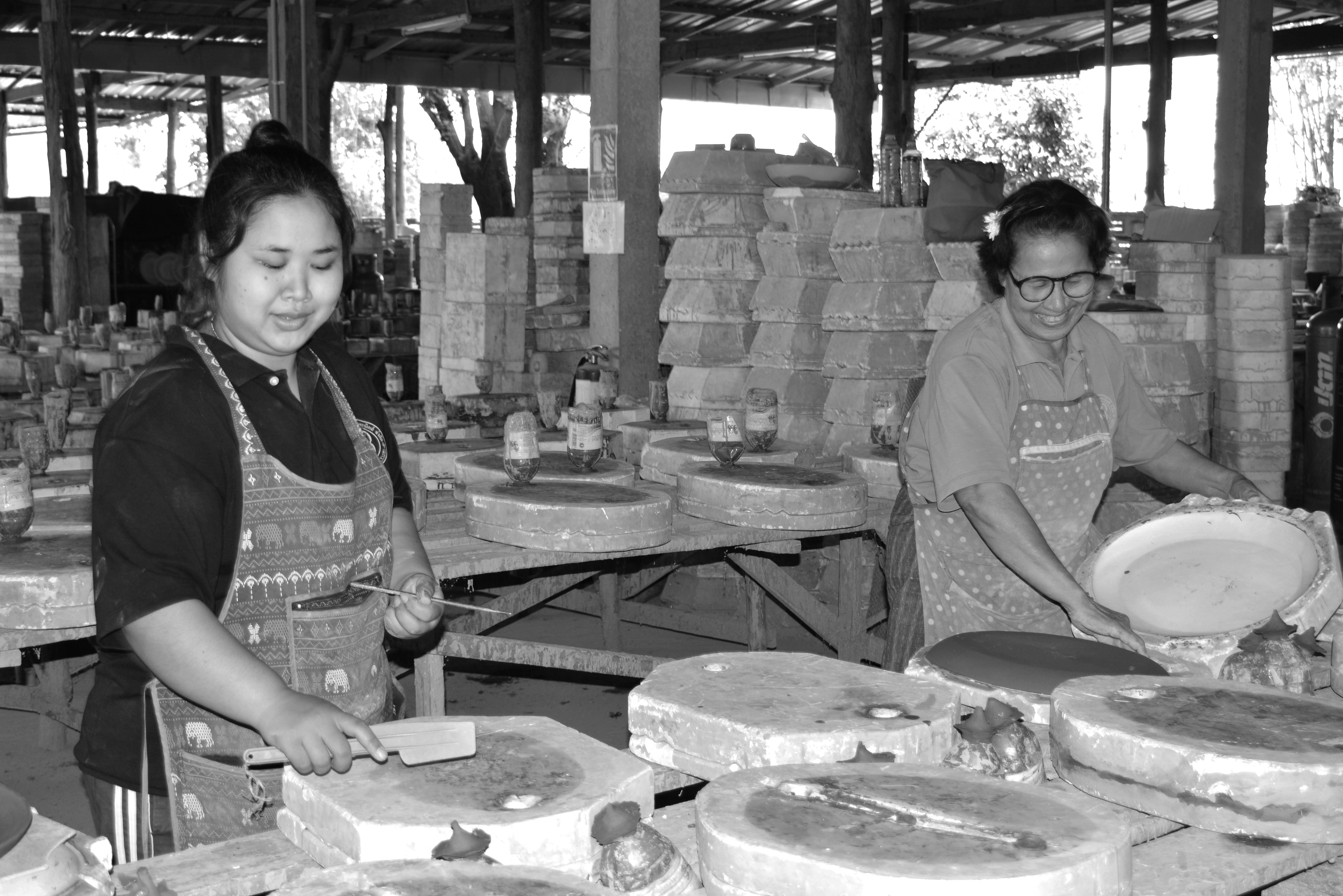 As experts in ethical and sustainable sourcing, do you have any advice for our clients about how to navigate this in an ever-changing world of choice in homeware. Are more materials more ethical than others?
Our best advice is to research all you can! Ethical companies will always be honest and open about the materials and source of their products and the people behind them. With stories coming out every year about the effect our rates of consumption have on the planet, making clever buying decisions has been more important than ever. Hardwearing materials and timeless design are key in creating a home with story and personality.
Natural materials are always a better option when they have been sourced responsibly. Materials like mango wood and bone are by products that would otherwise be wasted, while materials such as seagrass and hyacinth are farmed to maintain the ecology in rivers etc in countries such as Vietnam. Avoiding man made materials and harsh chemicals is a sure way to reduce your carbon footprint and avoid devastating water sources around the world.
We imagine your staff must all be somewhat specialists in interiors! Do you have any top tips for our clients who are looking for some interior inspiration?
We are blessed to be living in the digital age when it comes to finding inspiration for our homes. Pinterest and Instagram boast a wealth of design experts. These visual online platforms are a breeding ground for creativity and inspiration, drawing in creatives looking for strong aesthetics and bloggers wishing to share their expertise to a wider market. Finding a couple of key bloggers and accounts to follow, that reflect the style you hope to achieve, will provide a pool of visuals and products you may otherwise not come across during hours of browsing multiple brands online.
Remember, if you want to make a house a home, injecting your personality and experiences is the best way to create a true reflection of you! We offer a diverse range of products that resonate with countries travelled and nostalgic time periods through traditional and timeless design.
We can't quite beliebe its alread November! Do you have any trend tips for Christmas this year?
This Christmas, we're embracing dark tones and mixed metallics to create a forward thinking vibe, that also fits in with traditional festivities. Candles and lanterns create a warm glow, on otherwise dark and dreary evenings.
With an intrigue in to the world of Hygge this year, creating a scene of hospitality is one way you can't go wrong. Introduce comforting textiles, statement items of furniture to gather around and sharing platters in a room full of charming and stylish festive decorations!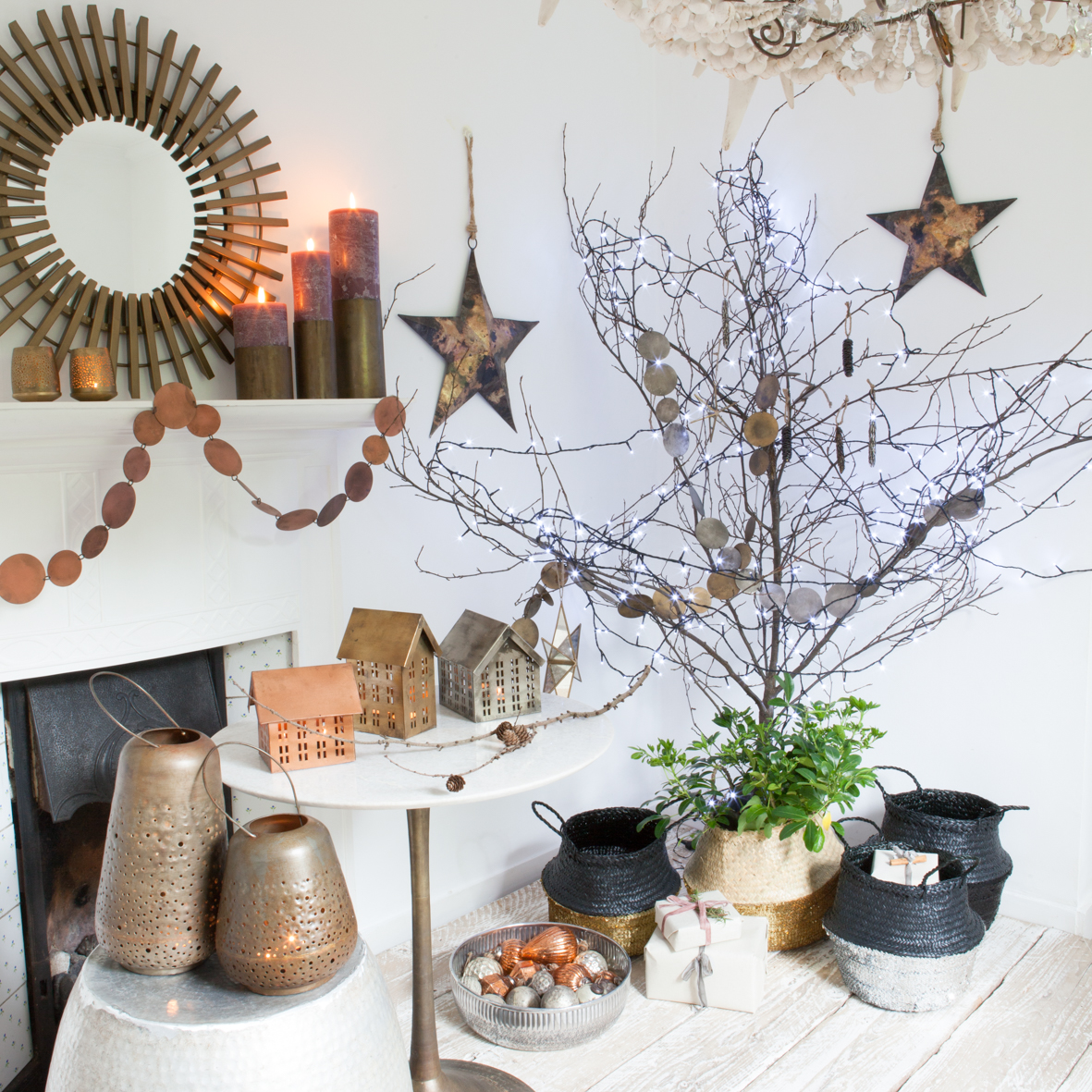 Where can our clients find Dassie Artisan products?
Dassie Artisan is a predominantly ecommerce retailer. Products are available to order online through our retail site www.dassieartisan.com . We work with a multitude of independent and chain stores throughout the UK and Europe, with our flagship store in Royal Tunbridge Wells also reopening in November.
---