Recipe - Roasted Harissa Aubergine
by Alexandra Williams,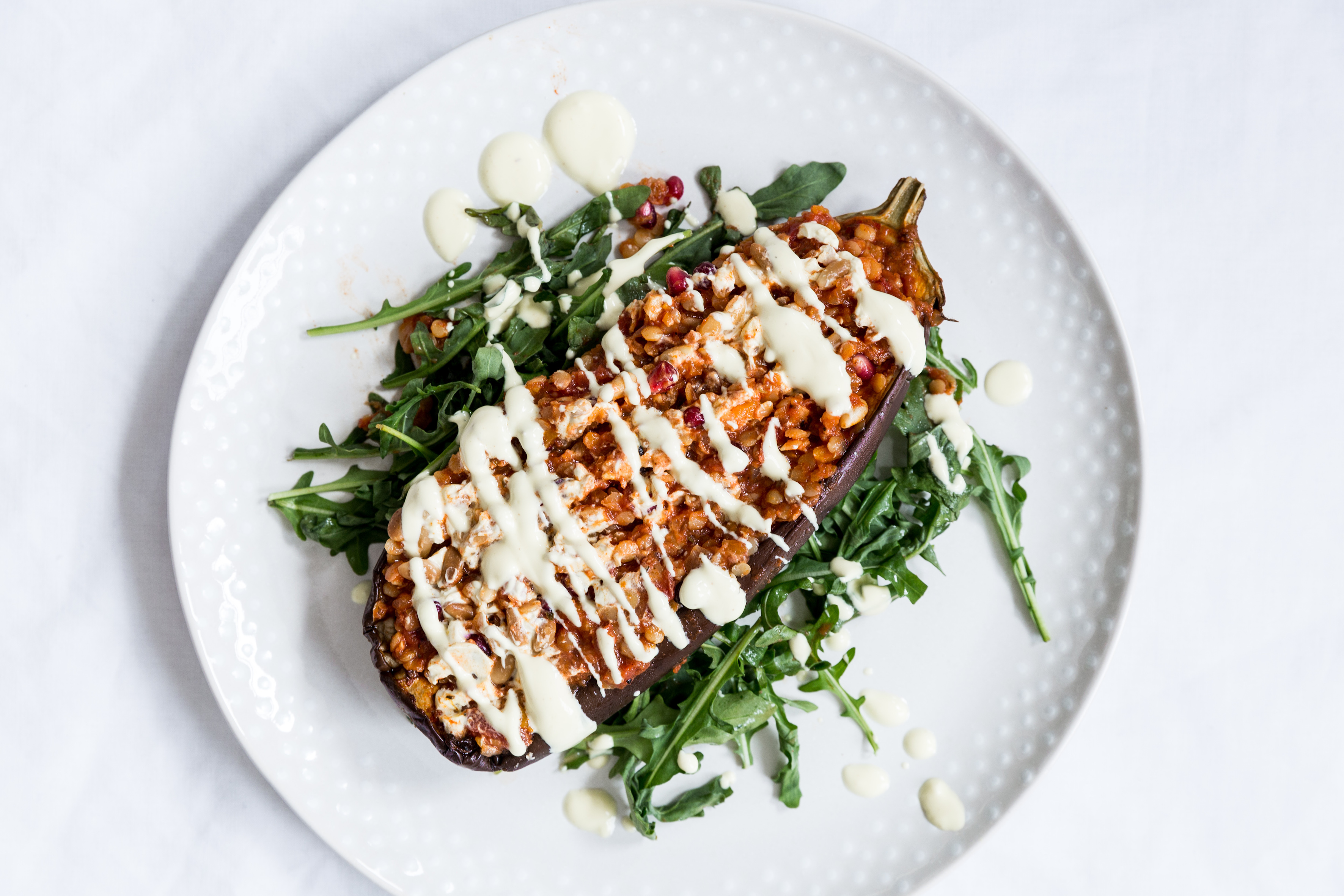 Serves Two
Ingredients:
For the Aubergine
1 large aubergine
2 generous handfuls of fresh rocket (or other salad leaves of your choice)
2stp of harissa spice
2 tsp dukkah (nuts and sesame seeds)
Olive oil
Salt and pepper
For the Cashew Mayonnaise
100g cashews (soaked for at least 2 hours)
60ml olive oil
60ml water
1 tbsp lemon juice
2tsp cider vinegarPinch salt
1/4 garlic clove
Method:
1. For the Cashew Mayonnaise - blend all the ingredients together until smooth, put in the fridge to chill.
2. Pre heat the oven to 200C
3. Slice the aubergine in half (lengthways) and score the flesh. In a separate bowl mix the harissa spice with olive oil to form a paste, and spread over the aubergine. Season lightly and bake for 20-25 minutes.
4.When you're ready to serve, sprinkle the dukkah over the cooked aubergine. Place on a bed of fresh rocket and dress with the cashew mayonnaise. Enjoy with a twist of lemon if you like.
The aubergine could easily be cooked on a BBQ as well, if you prefer a smokier flavour. This dish makes a great side, or part of a mezze feast too.
---