Community Cleanse Round up
by Olivia Cartwright,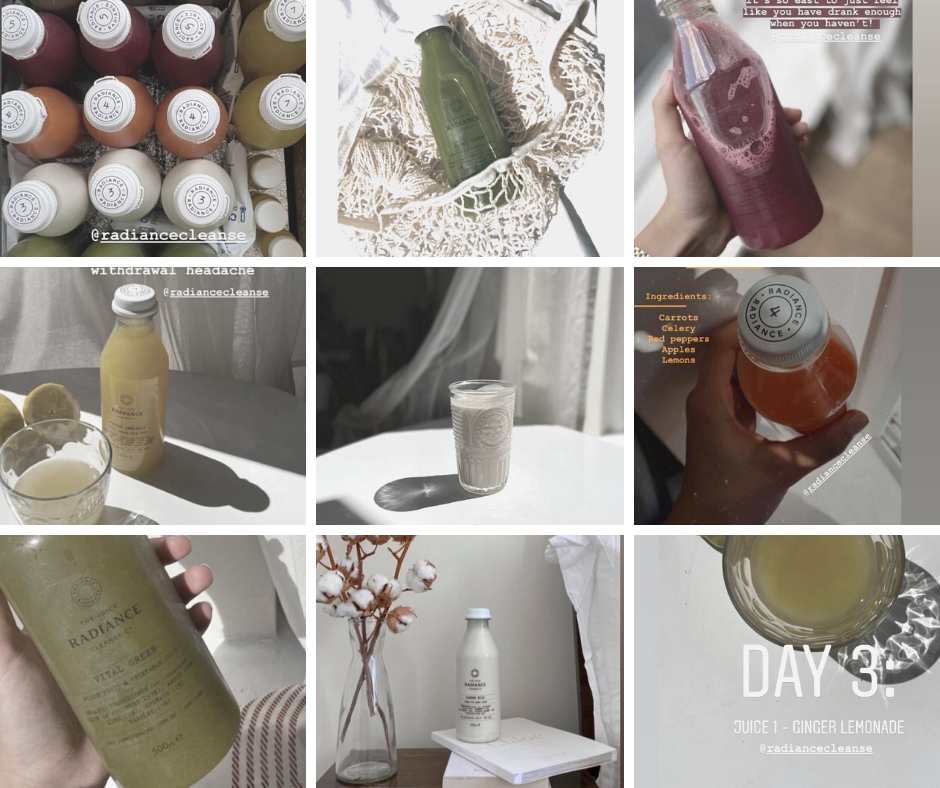 Here are some of the beautiful images that so many of you took the time to share during our community cleanse at the start of June. We wanted to take this opportunity to thank every single one of you for joining in our cleanse conversation.
The unknown can always be scary and we were thrilled to have so many first time cleansers with us on this journey. Every cleanse symptom or query answered in real-time as we all experienced it together. We were able to provide many of you with our top cleansing tips all while we were right there cleansing with you.
A cleanse can often be quite an isolating activity, you are encouraged to avoid social events and take time doing relaxing solo activities like taking walks, or having a bath so it was amazing to have company in that solidarity especially in such a unique situation such as this.
We absolutely loved this experience and it was such a positive and nurturing environment for anyone to join in on. We will definitely be doing this again in the future so keep your eyes peeled for more information.
Stay safe, stay healthy, stay connected.
We had a chat to the gorgeous Noa from Simplynrt about her experience, follow her on Instagram for more @simplynrt:
1. As a first time cleanser, how did you find your first juice cleanse experience?
I absolutely loved it! the first day was definitely the hardest, and I think that it made me realise how much my body actually needed this cleanse, I felt like I had such a carb and caffeine dependency. Once i realised why it was so hard for me, It made the experience so much easier because I felt like my body really needed it.
2. The whole idea of the community cleanse was there was supposed to be an open stream of communication between us and you, did you feel like that helped?
The help was amazing. Everyone at radiance was always on hand and answered any questions or concerns I had. Even if I didn't have any, they made sure to check up on me daily to see how I was doing, and how I'm feeling.
3. Would you do another community cleanse in the future?
DEFINITELY! Doing the cleanse with other people, even if they are strangers, really helps you mentally, It makes you feel as if you are not alone, and makes you feel part of a whole community that came together to clean their bodies and their minds. BTW- The bath salts, are the best addition to this cleanse.
---