Vegan Pad Thai recipe
by Olivia Cartwright,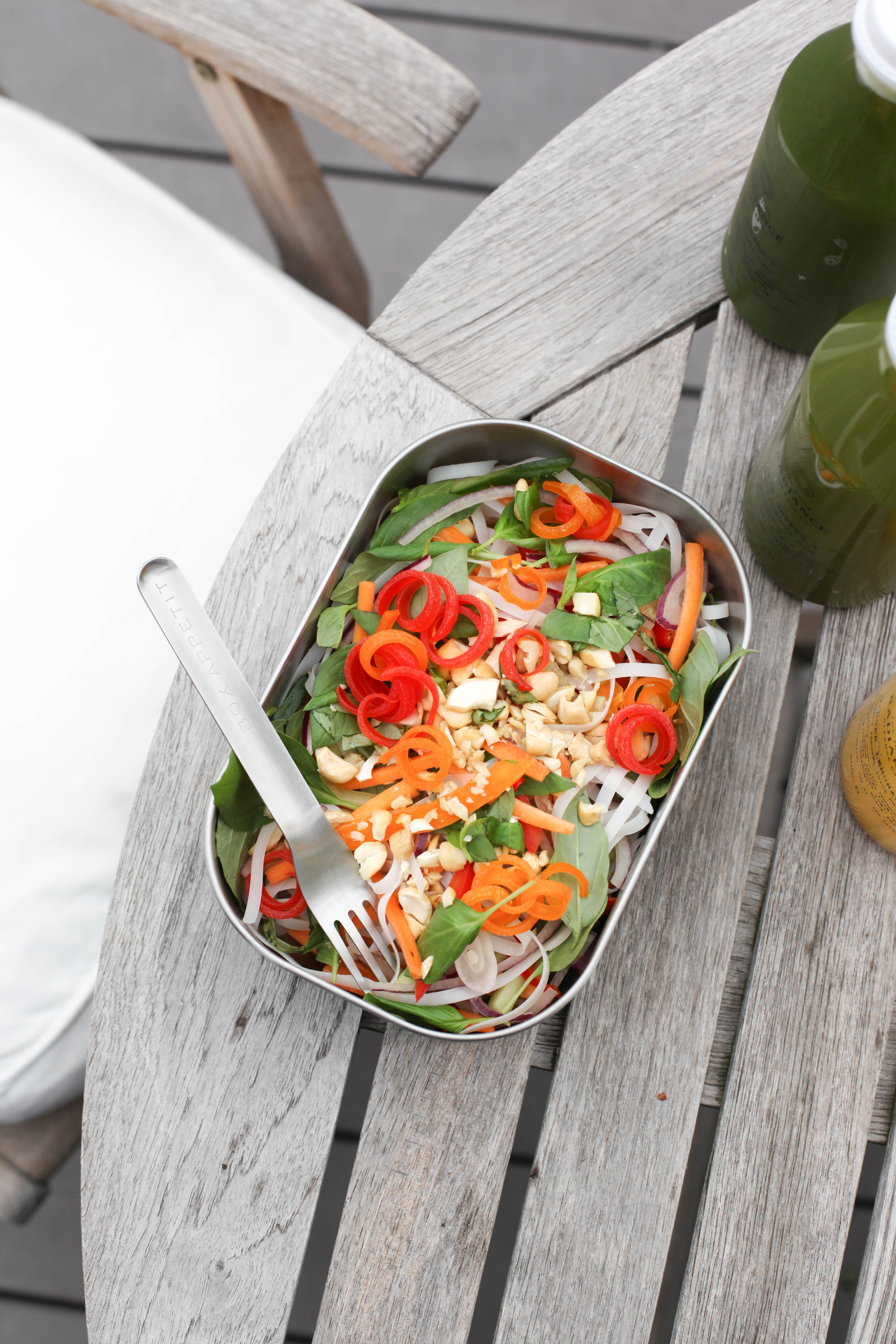 Ingredients
2 tbsp sesame oil
1 large garlic cloves finely chopped/crushed
1 red onion sliced
1/2 red chilli deseeded and sliced
1 head of broccoli sliced into smaller florets
1 red pepper sliced
2 large handfuls bean sprouts
1 small handful unsalted peanuts crushed (more for serving)
1 juice of lime
150 g rice noodles boiled
Pad Thai Sauce
1 tsp sesame oil
3 tbsp maple syrup
3 tbsp tamari
1 heaped tsp miso paste (I use brown rice miso)
Instructions
Firstly heat a pan with sesame oil, add in the red onion, garlic and chilli and fry for a couple of minutes.
Now add the broccoli and pepper and fry together for 5 minutes until softened.
Meanwhile, place some rice noodles on boil (follow packet instructions) and prepare the Pad Thai sauce by adding all the ingredients above into a small mixing bowl and mix until smooth
Now to the pan add a large handful of bean sprouts, crushed peanuts, lime juice and the sauce and mix. Cook together for a couple of minutes.
Finally, add the noodles to the pan and stir in to soak up all that sauce.
I like to serve mine with extra bean sprouts, chilli, lime and crushed peanuts.
---