Radiance Recommends - Festive Drinks
by Clare Ward,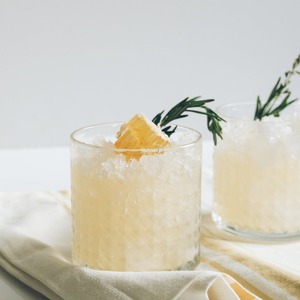 With the party season in full swing you can feel a lot of pressure to have a drink. However with the ever-growing number of non-alcoholic drinks there are some phenomenal alternatives that won't leave you feeling worse for wear.
Mother Root a modern take on a traditional switchel (an old-fashioned tonic typically made with ginger, apple cider vinegar, a natural sweetener, and citrus fruit). One of my all time favourites, the original ginger flavour is perfect mixed with sparkling water over ice. A grown up aperitf with added health benefits.
Wild Life Botanicals - a low alcohol (0.5%) English sparkling wine from the co-founder of Cornish Sea Salt. It's infused with eight active vitamins and minerals and five fabulous botanicals; Lemon Balm, Damask Rose, Ashwagandha, Rosemary and Damiana, giving it the tagline of #BubblesWithBenefits.
HOLOS Kombucha - so many delicious kombucha blends to pick from, it's hard to choose one! Authentically brewed in Sussex and supporting victims of modern slavery, this brand is doing good whilst tasting delicious. We love the Basil & Mint and the Sparkling Oolong.
GO Kombucha - one of the original kombucha brands in the UK; made using traditional methods and spring water from the well in their Sussex vineyard. The Komsecco is the Champagne-esq option, and they have a wide range of different types of tea bases to choose from, ranging from light and tangy to deep and earthy.
Pentire Adrift I had the pleasure of tasting this on holiday over the summer. A refreshing alcohol free spirit to mix with tonic, perfect when you want a pre-dinner drink.
Thomson & Scott Organic Noughty Alcohol Free Sparkling Rosé - made with a Tempranillo grape from Spain. It's certified organic, vegan and halal, and with 4g of sugar per 100ml, it has almost half the sugar content of other non-alcoholic sparkling wines.
If you're looking for an easy drink to make yourself then we'd recommend 1 bottle of sparkling water (we like Harrogate), lots of thin slices of cucumber, juice of half a lime squeezed in and then two sprigs of rosemary. Add ice, stir and you're ready to go.
---