Kombucha, meet our favourites!
by Olivia Cartwright,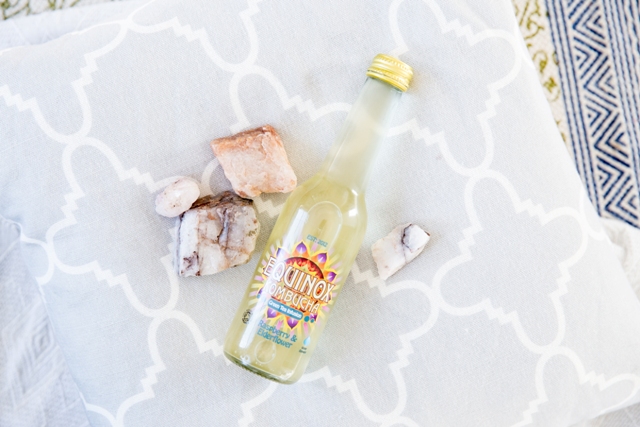 Fermentated foods are having a moment. Saukraut for example, once the poster food for Bavarian beer drinkers, has now had a total makeover as the ultimate healthy food staple. Kombucha meanwhile is essentially fermented sugary tea. But don't let the sugar put you off. The "scoby" (bacteria and yeast culture) eats most of the sugar so you are left with just a trace and endless health benefits. It's an acquired taste but, certainly once you've acquired it, totally delicious. With summer just around the corner, it's the ideal refreshment with health benefits to boot. LA, the land of the health obsessed, are all over this. While I was there you could even pick up kombucha in your local 7eleven. So keep your eyes peeled for more stockists over here soon!
Here's a roundup of our favourites.
I will go as far as to say Equinox is my favourite kombucha I've ever tried. My favourite is Rasberry and Elderflower. Kombucha has the tendency to have a slight cider taste but this one is the perfect balance of sweet and fizzy without that beer aftertaste. I bulk order and keep it in the fridge. It stays fresh for a while!
I discovered Lois and the living teas at Barrecore and now love to pick one up whenever I'm local. The ginger is delicious and has those added anti-inflamory ginger benefits. Lighter in flavour than some others I've tried and such a pleasure to drink!
Love Kombucha is delicious and the most reasonably priced option I've found, I like to get the 500ml bottles in Whole Foods and drink over a few days. They also come in lovely bottles.... not that that really counts for anything but I appreciate it. I'd recommend the ginger and lime flavour although I haven't tried them all. I have noticed Love Kombucha to be less sparkling than some others so it may not the best option if you're new to kombucha.
---