Radiance Reccomends
by Olivia Cartwright,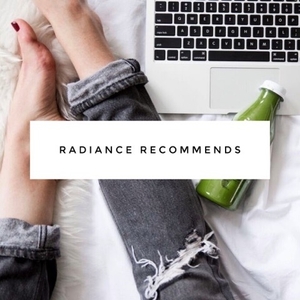 Instagram has a lot to answer for but if used in the right way it can be a great source of inspiration and motivation. Here are our top 5 health Instagram accounts that inspire us to maintain a fit & healthy and lifestyle.
1. @madeleine_shaw_ - Madeleine Shaw is quickly becoming a household name and her combination of nutrition and lifestyle tips most definitely keeps us on the straight and narrow. Her recipes steer clear from fad diets or deprivation and are wholesome, nourishing and satisfying.
2. @_kimberlysnyder - Queen of aryuveda, nutritionist to the stars, Kimberly has a huge focus on glowing skin through the food you eat which we love! Kimberly is a household name in America and no doubt will be here soon too! Great for smoothie recipes too.
3. @hemsleyhemsley - Our favourite sisters and our go to for honest, healthy, clean comfort food! Long standing friends of the brand and owners of one our favourite restaurants located in Selfridges
4. @thefoodmedic - With a podcast, a book and a website under her belt Dr Hazel Wallace is a great reliable source for all things health and wellness. Backed up by science, easy-to-follow recipes, and actionable tips and guides, to help you make informed healthy lifestyle choices.
5. @jshealth - Jessica Sepel has an easy, relatable approach to food and cooking. As a clinical nutritionist, best-selling author and international health blogger, Jess is passionate about helping people overcome fad dieting and disordered eating. A great one-stop shop for some dinner inspo.
We hope you take as much from these amazing accounts as we have! What are your favourites?
---