Radiance Reviews - Farmacy
by Olivia Cartwright,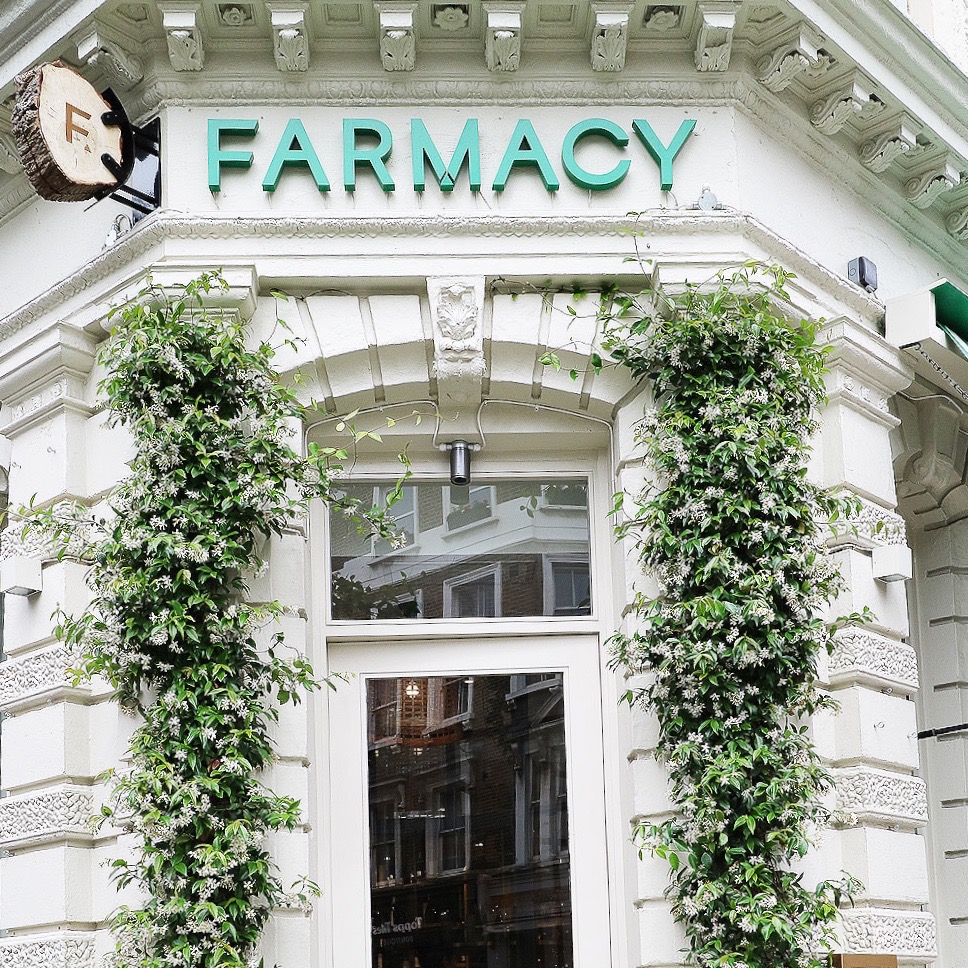 Notting Hill is a health foodies mecca, it's a buzzing hub of healthy eateries and organic supermarkets so in this neck of the woods there is tough competition. Pharmacy ticks every box on the list, I went for lunch on a Tuesday and there was a waiting list so you know they are doing something right.
It is the brainchild of Camilla Al Fayad and every detail has been meticulously thought out and styled. This is where luxury meets health, this space doesn't feel hippie or woo woo but more like an urban apothecary. The interior is beautifully organic whilst still being really elegantly with sage green velvet seating and lots of wood and plants.
My favourite detail about Farmacy is as much as possible is farm to table. The 'Farm' in Farmacy is grounded in the Kent countryside. It's a biodynamic plot of land, growing vegetables, fruits and herbs, which they deliver weekly to their Notting Hill restaurant by electric van.
They are open for breakfast, lunch, and dinner and I will be back to explore those menus too. I came prepared and was recommended the house curry which changes frequently but apparently never disappoints. Today it was Thai butternut and peanut and it was incredible, the flavor combinations were perfect and the portion was generous. The principle of their menu if to 'healthify comfort foods' with pizza and burgers also available. No deprivation here! Don't miss out on the most instagrammable desserts I've ever seen, I always leave these restaurants feeling unsatisfied but not today. Today, I am full to the brim and very smug about it!
I'm dying to go back to try the Chocolate Chip Waffles and the Mac and Cheese just not together.

---