Vegan Hazelnut Muffins
by Olivia Cartwright,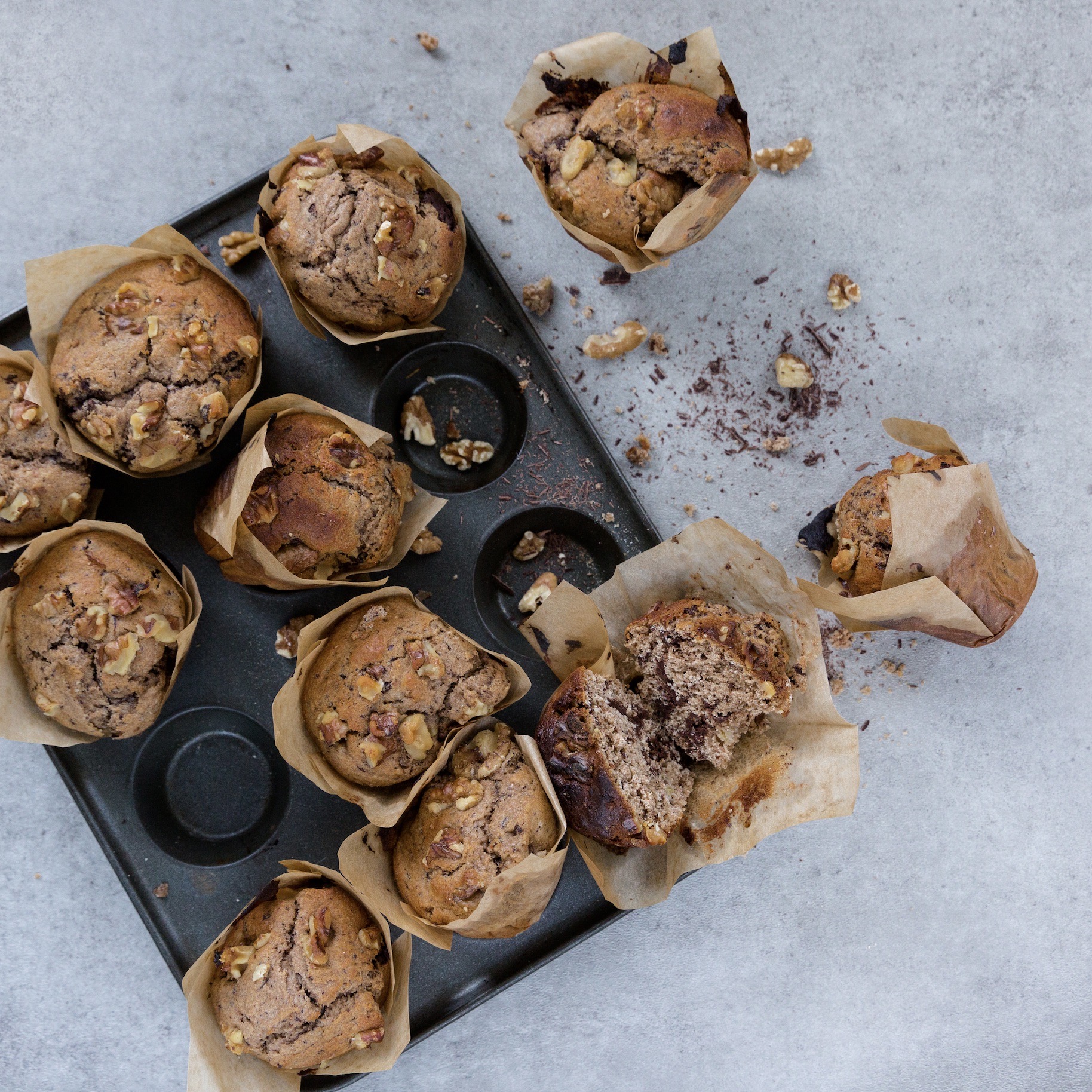 Ingredients
200g oats
120g roasted skinless hazlenuts
3.5 tbsp cacao powder
5 tbsp Maple syrup
200ml Radiance Hazelnut and Almond Mylk
1/2 tsp baking powder
3/4 tsp baking soda
80g chocolate chips (we like to use Ombar dairy free chocolate buttons roughly chopped)
pinch sea salt
Toppings
50g dairy free chocolate pieces (again, we used Ombar)
2 handfuls extra roasted hazelnuts chopped up
Method
Preheat oven to 180°C
In a blender blitz the oats and hazelnuts into a thick flour consistency.
Tip the "flours"into a medium sized mixing bowl.
Add all the ingredients except the chocolate chips and mix into a smooth thick batter.
Stir in the chocolate chips.
Spoon approx. 3 tbsp of batter to each muffin case, evening it out to fill 8 cases.
Optional- Top with extras.
Bake for 30 minutes- then leave to cool.
Store in an airtight container for up to 6 days.
---