Launching Beauty: Our Skin Boosting Juice
by Holly Wood,
We're pleased to announce the arrival of our brand-new juice for 2019, just in time to deliver you some TLC for Valentine's Day. Aptly named, Beauty is a skin-boosting juice filled with ingredients designed to make you look and feel better, both inside and out.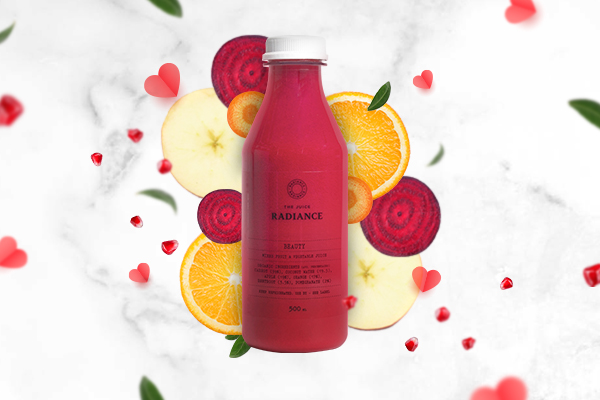 At Radiance, our focus is on balancing nutrition with taste, and with its incredible flavours, Beauty is no exception. Our seasonal recipe balances jewels of pomegranate with citrus flavours, balanced with one of our signature bases of beetroot, carrot, apple and coconut water.
Beauty is ready to be enjoyed right now and can be handpicked as part of our 'build your own' cleanse. We look forward to hearing what you think!
---