Delicious Avocado Brownies
by Holly Wood,
A quick and easy plant-based recipe, which is nutritious as well as delicious. These guilt-free brownies are packed with goodness from avocados, apples and nuts - perfect for a little indulgence this January.
You'll need a blender or food processer to combine all these wonderful ingredients.
Please note, these brownies are not vegan as they contain egg.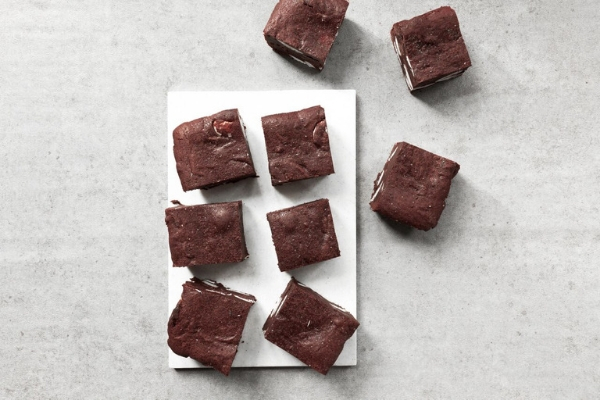 Ingredients:
1 large avocado
1/2 cup peeled and chopped apples
1/2 cup maple syrup
1 tsp vanilla extract
3 large eggs
1/2 cup coconut flour
1/2 cup raw cacao powder
1/4 cup blanched almonds
1/4 tsp sea salt
1 tsp baking soda

Instructions:
Preheat oven to 180°C 
In a blender or food processor combine avocado, apples, maple syrup and vanilla.
Add these ingredients to a large bowl and whisk in eggs.
Add in coconut flour, cocoa powder, blanched almonds, sea salt and baking soda and stir until well-combined.
Grease an 8 x 8-inch baking dish with coconut oil and add batter.
Place in oven to bake for 25 minutes (slightly less for fudgier brownies or slightly longer for more cake-like brownies).
Allow to cool for 20 minutes before cutting into 16 brownies.
Keep them on the counter in an airtight container at room-temperature for up to 2 days or for a longer shelf-life store in the fridge or freezer.
---