Baobab: the new superfruit
by Christina Agnew,

We've been adding baobab powder to our smoothies for a while now. After we saw it mentioned in Vogue recently we knew it was about to be noticed in a big way. We met up with Andrew Hunt, founder of Aduna, to ask him about the benefits of baobab and how he came to be involved with this amazing fruit. We'll be posting our own smoothie recipe using baobab soon.
What is baobab and where does it come from?
The baobab tree grows in Africa, where it is known as 'The Tree of Life'. One of its miracles is that it produces the only fruit in the world that dries naturally on the branch. We just harvest, remove the seeds and sieve to create a 100% natural, exceptionally nutrient-dense raw wholefood.
What is the no.1 difference that baobab can make to our health?
Baobab is the closest thing there is to a natural multivitamin and is almost fifty percent fibre, so it has a whole raft of health benefits. The most common benefit people report is increased energy, but improved digestive health might be the most important.
How can taking baobab benefit skin health?
Good digestive health is one of the most important factors in maintaining healthy skin. Baobab also happens to be the highest ranking fruit in the antioxidant table with almost five times the antioxidant capacity of fresh acai berries and six times the vitamin C of an orange, so it's pretty powerful at stimulating collagen production and fighting free radicals too.
Is baobab safe to use for children and pregnant women?
Absolutely. Aduna baobab fruit pulp powder is literally one hundred percent pure fruit, which means it is safe for anyone. In fact, in Africa one of its traditional uses is as a substitute for mother's milk. This stands up to scrutiny as a result of its uniquely broad nutrient profile, which includes being a rich, non-dairy source of calcium. It's also high in iron.
How did you personally get involved in the baobab story?
I discovered baobab while I was living in The Gambia, West Africa, where it is served as a delicious drink on the beach and at wedding and naming ceremonies. I loved it for its taste long before I knew anything about the health benefits. I've been taking it ever since.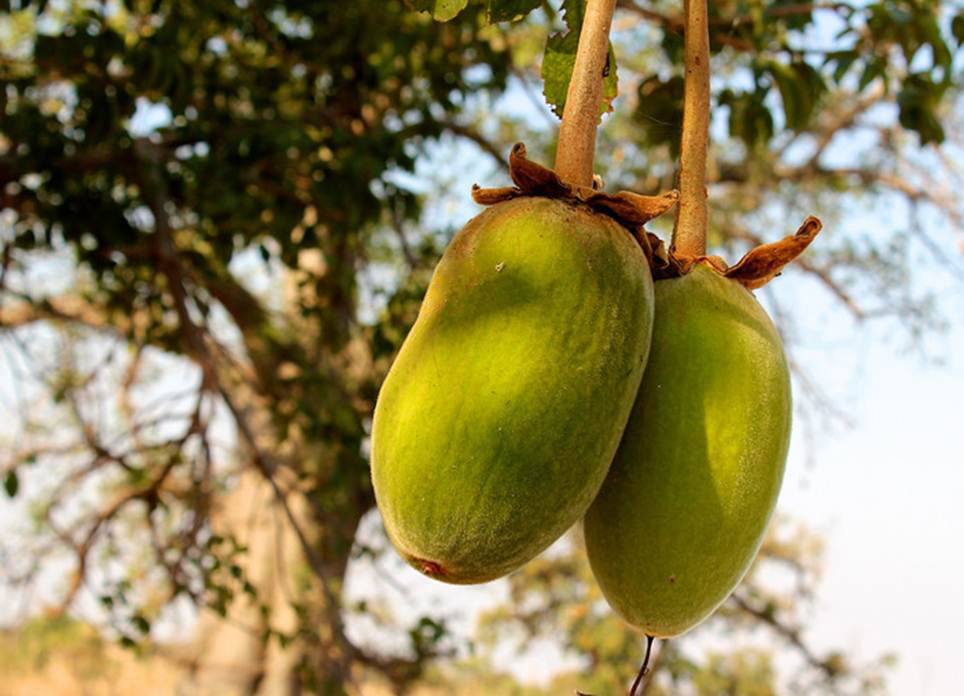 How do you see the growth of baobab making a positive impact in Africa?
There is no such thing as a baobab plantation; every tree is community-owned and wild-harvested. The trees thrive in the driest and remotest parts of Africa, which are also the most challenging environments for people to survive in. Our vision is to create a global demand for baobab and, if we are successful, an estimated eight to ten million rural households stand to benefit, by supplying the demand from a crop that already exists.
What are the best ways to eat baobab?
The most important thing is to find a way of integrating baobab into your daily regime. If you are a lover of daily smoothies then two teaspoons of baobab will take you to heaven. If not, the next best thing is to use it as an alternative to sugar to stir into unsweetened yoghurt, museli or porridge. One small tip – don't try and mix it straight into water. As it is completely unprocessed and exceptionally high in fibre it doesn't dissolve instantly!
---