Our Bespoke Bright-Eyes Kale Shot
by Clare Ward,
We were super excited to be asked to create a bespoke kale juice shot for the exclusive launch of Nourish Revital-Eyes Kale Biomimetic Anti-Ageing Eye Cream at our favourite go to organic apothecary, Content Beauty & Wellbeing. The juice shots were available in store during the launch and the feedback we received was fantastic! We've since been trying the eye cream and can testify to the results!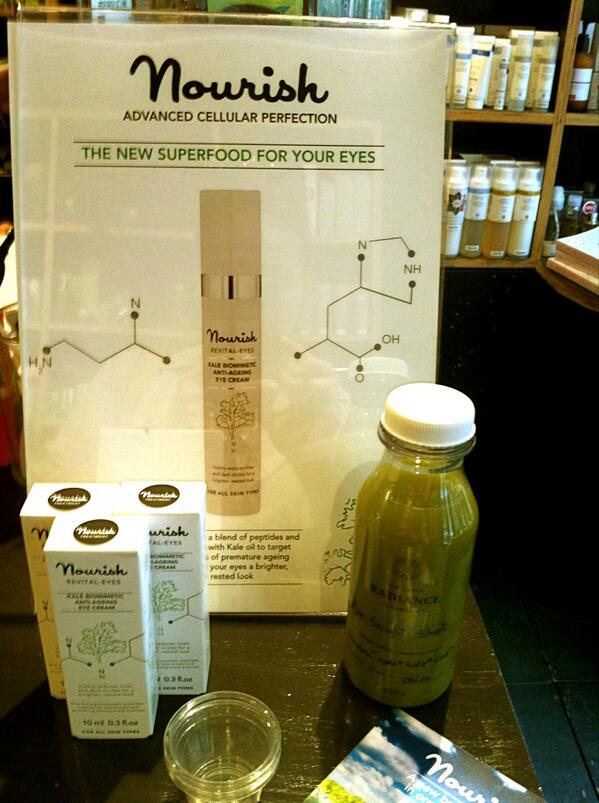 Below is a quick and easy recipe to try:
1 cucumber
1 apple
1/2 lime (peeled)
1 large handful of kale
Put all of the ingredients through your juicer, use the cucumber to push the kale through. Serve immediately.
---