Radiance Nourish: Brazilian Smoothie
by Clare Ward,
We're not usually avid football fans, but it's been hard not to get excited by the hype of the World Cup. Now that it's come to an end we thought we'd keep the spirit of the hosts Brazil alive by creating this Brazilian inspired smoothie. It's the colours of the Brazilian flag, and it's also packed with ingredients native to Brazil.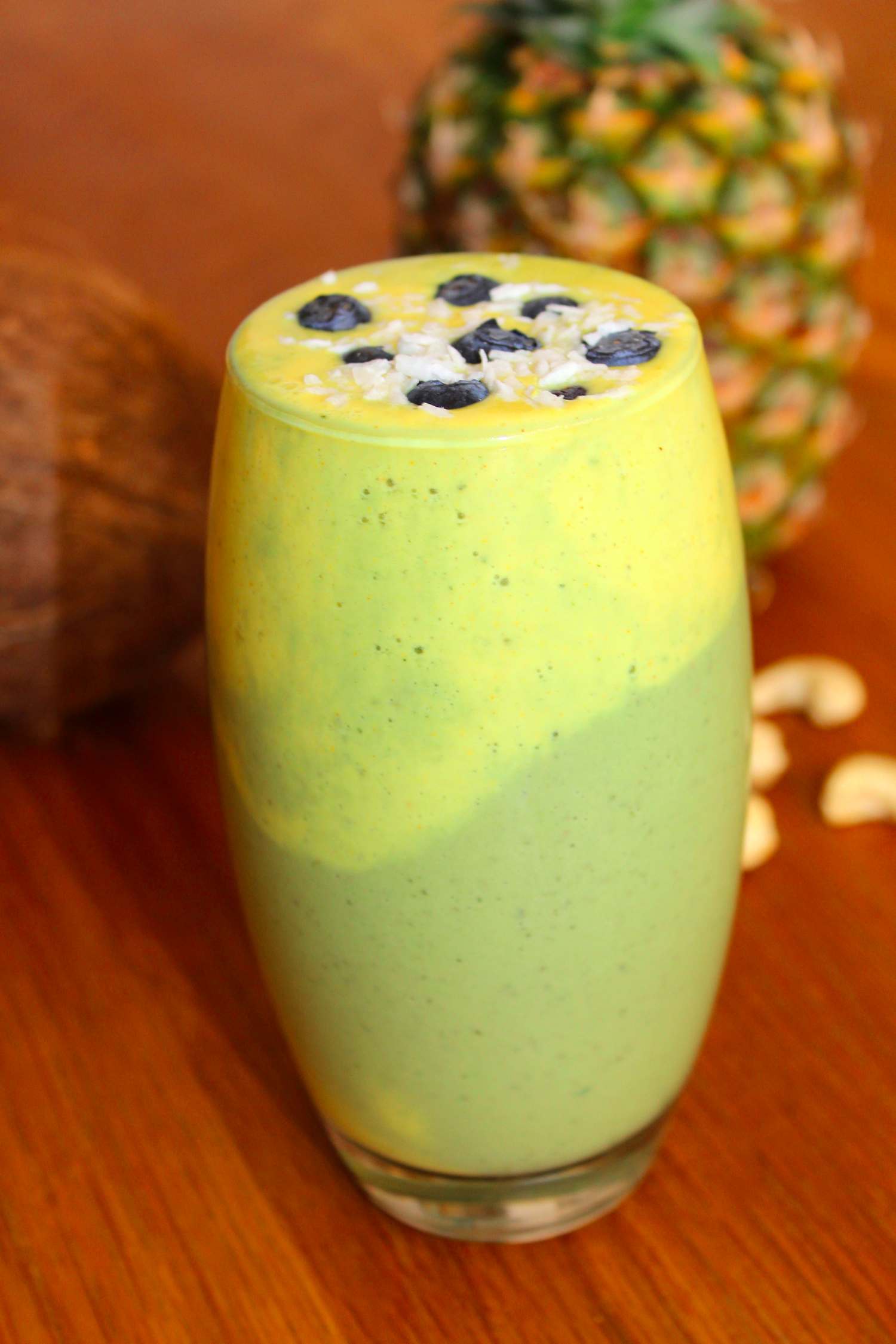 The smoothie uses our Cashew Milk to give it a rich creamy base with protein. Perfect for post training. Some of the ingredients included which are native to Brazil: cashews, coconuts, avocado, pineapple.
To make a Cashew Milk:
60g cashews (ideally soaked for minimum of 1 hour)
450ml water
1 tsp coconut butter
1 tbsp maple syprup, agave or honey
pinch salt
Place all the ingredients in a blender and blend until smooth. Pour half the cashew milk into a separate container and set aside.
To create the green part of the smoothie:
1/2 ripe avocado
large handful of fresh mint
large handful of spinach
1 tsp greens powder - optional
Add these ingredients to the cashew milk in the blender and blend until smooth. Set aside.
To create the yellow part of the smoothie:
1/2 ripe pineapple (or you could use mango instead)
1/2 tsp vanilla essence
1/2 tbsp lucuma (optional)
Place these ingredients along with the cashew milk set aside earlier into a blender and blend until smooth.
To construct the smoothie pour in some of the green smoothie mixture and then alternate with the yellow smoothie mixture until the glass is full. We topped our smoothie with blueberries and dessicated coconut to represent the disk of blue starry sky on the Brazilian flag, but you could leave these ingredients off or add another fruit of your choice. Drink immediately and enjoy whilst picturing a gorgeous Brazilian sun-filled day!
---