Rose & Lavender Honey Cordial
by Rosie Guest,
Michael from The Herball has shared his summer cordial recipe with Radiance. This light and bright blend is bound to freshen up you day and keep you cool.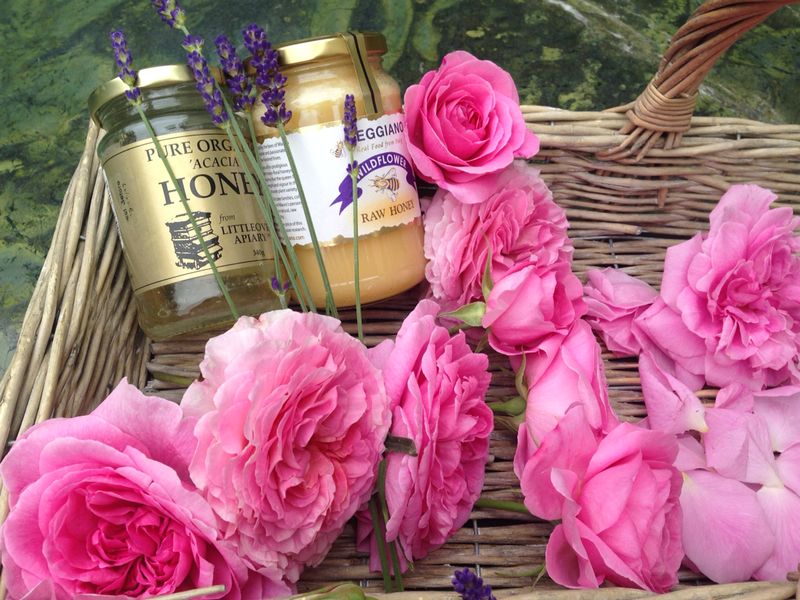 8x Fresh red rose heads
5x Fresh lavender flower spikes
20ml Rosa damascena aromatic water
500ml Light local honey
200ml Filtered water
You can use any unsprayed fresh rose but if you have access to fresh Rosa damascena then use this. Adding a little Rosa damascena aromatic water helps to intensify and brighten the flavour. It's best to pick the whole flower head because this helps with retaining the aromatics of the plant.
Place 7-8 freshly picked roses (save 1-2 flowers heads for next step) and the fresh lavender in a pan with 500ml of light local honey and 200ml of filtered water. Gently heat whilst stirring, be careful not to boil. Place the lid on the pan until it just starts to simmer (roughly around 6mins), turn off the heat and allow the mixture to cool with the lid on for at least an hour. Once cool, strain off, stir in the aromatic water and decant into kilner jar over 1-2 fresh roses. Close the lid and macerate overnight, this adds a further fresh, fragrant dimension to the cordial.
The cordial will keep for around 14 days but must be kept airtight. The cordial is best served over ice with sparkling water, a squeeze of fresh lemon and a rose petal garnish.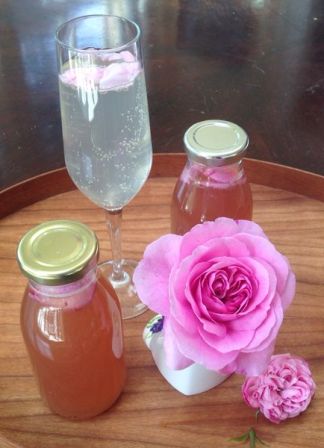 ---