Valentines Gift Guide
by Olivia Cartwright,
Valentine's Day is an occasion that always divides the crowds. Every year I find there to be roughly three categories that emerge in the lead up. First: The Lovers, those filled with anticipation and excitement, revelling in the opportunity to flaunt their mutual adoration. Second: The Sceptics, those who may or may not be in a committed relationship but generally have a fairly neutral opinion on the whole juncture. Just another day, corporate greeting card companies money maker etc are all phrases that come to mind. And finally the Valentine's day Scrooge, those who have the general consensus that Valentine's day should be banned.
Whatever your stance on the holiday, it's still a nice excuse to show someone you love that you care, romantically or otherwise. Who say's valentines should be limited to celebrating your relationship with your other half. We are also grateful for the loving relationship we share with our friends, family, colleagues or pets even should you wish, so let's show it!
Many of you won't necessarily appreciate the archetypical box of refined sugar temptation that you are typically presented with. So we have put together a little gift guide for the spouses, partners and friends of rather more health conscious individuals.
Radiance Valentine's Gift Box
I hate to blow our own trumpet but this box is the perfect gift for even the most salubrious valentine. With two of each delicious and nutritious juice or nut milk you and your partner can enjoy a few of our bespoke blends together. Mix a juice with an alcoholic spirit of your choice for a more virtuous cocktail and tuck into Miss Nutritionist's mouth watering Dynabites for dessert. This gift will guarantee you a spot in the good books!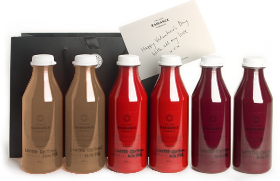 Kai Perfume
Fragrance can be quite a personal thing, but I am yet to come across anyone who doesn't love this beautiful perfume. Two members of the Radiance team wear this already and I doubt it will take long to convert the rest. Kai has a devoted celebrity following and who are we to argue?
Time together
As Valentines Day conveniently falls on a Saturday this year, why not make a day of it? A lovely couples massage or relaxing facial ought to do the trick. Our wonderful friends at Ila have a specially created experience called Couples Connect, available at spas across the UK.
Or if you're both more the active type then why not do a class together or go on a romantic walk. Studies show that couples that exercise together stay together for longer.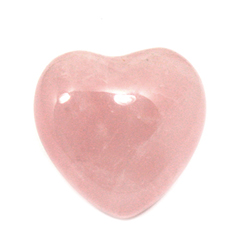 ---