Pumpkin leftovers nourishing soup
by Clare Ward,
If like us you've got loads of leftover pumpkin after Halloween then here's the perfect way to use it up. A quick, easy soup that's beautiful colour shows it's packed with health-giving nutrients. Blend it super smooth and enjoy!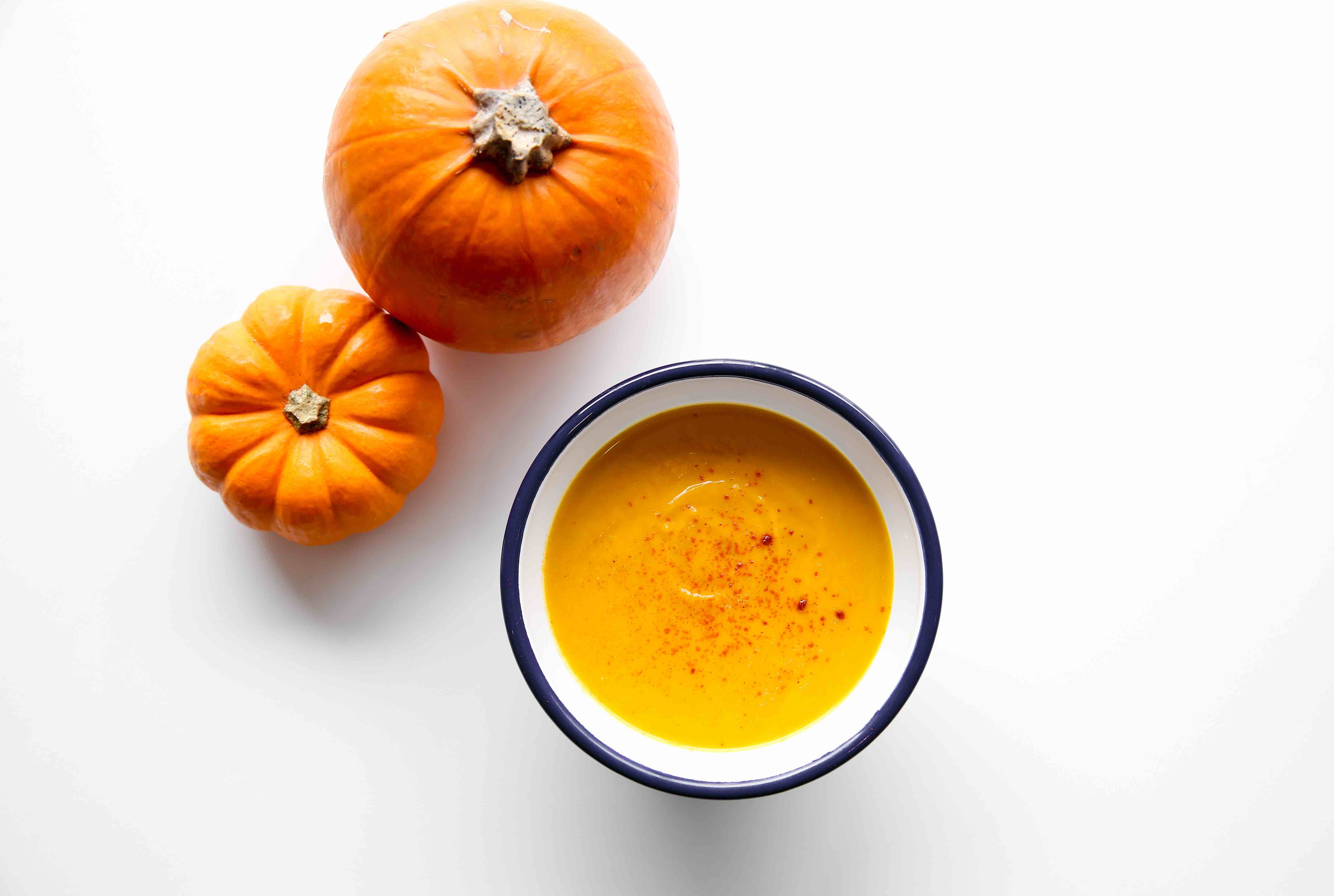 Ingredients:
1 ltr stock
1 large onion finely chopped
2 cloves garlic crushed or finely chopped
1 stalk celery sliced
1 carrot chopped
1 large edible pumpkin chopped into 2cm cubes (or if you've scooped out the flesh for your halloween lantern then just roughly chop this.
1/4 tsp dried chilli (optional)
1/4 tsp smoked paprika (optional)
Method:
Place 1cm of water in a pan on a medium heat. Add in the onions, garlic, celery and carrot and leave to cook for five minutes with the lid on, ensuring that the pan doesn't run dry.
Add the stock and bring it to the boil.
Add the pumpkin and chilli/smoked paprika (if using) and bring back to the boil for a minute and then reduce to a simmer for 20 minutes or until the pumpkin pieces are really tender.
Take the pan off the heat and either pour the contents into a blender or use a hand blender and blend until a smooth consistency.
Check the flavour and season to your taste.
You can also add a dash of olive oil or some yoghurt and then sprinkle with a little smoked paprika.
---