New favourite warming green soup
by Clare Ward,
Here's a fail-safe pea, mint and spinach soup recipe from the Radiance kitchen that's ideal for light meals pre or post cleanse.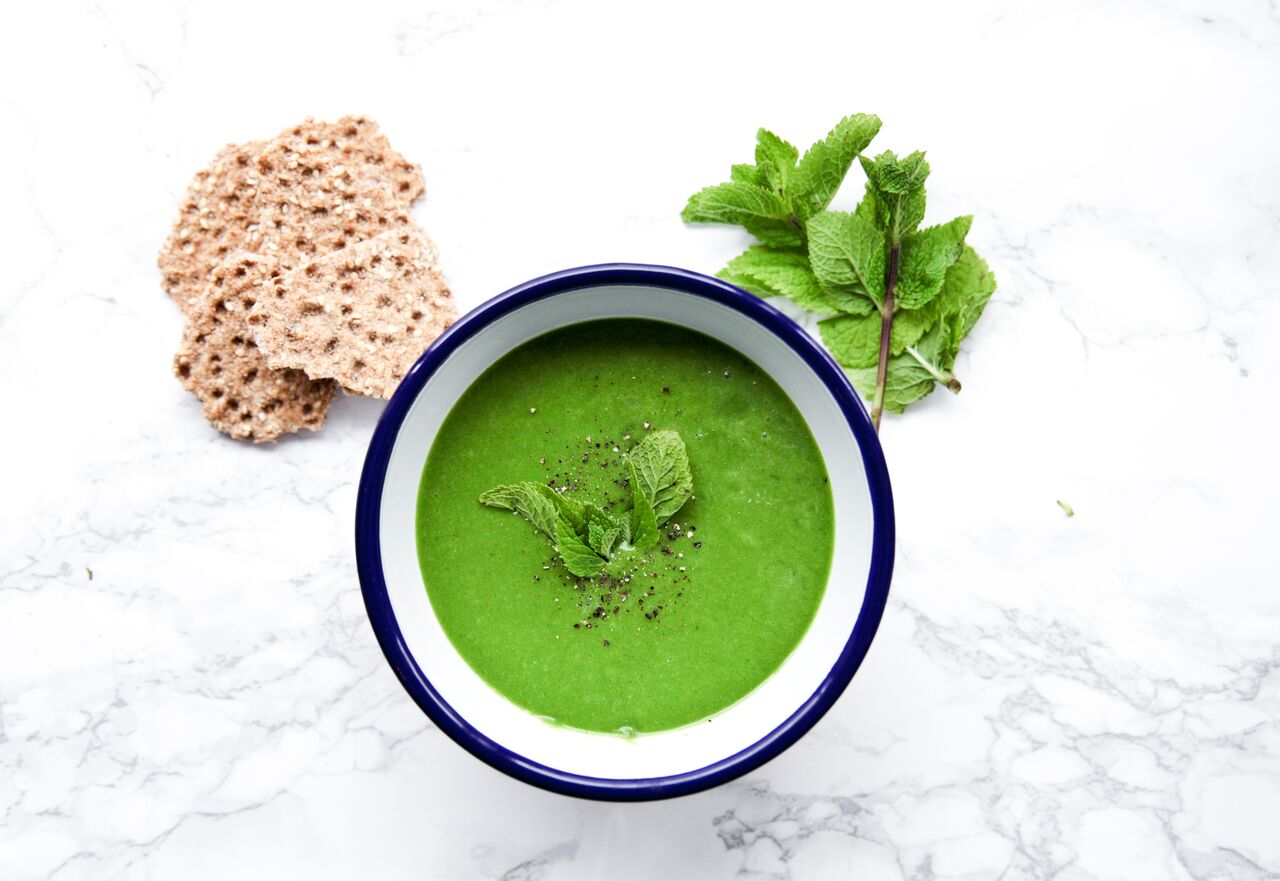 Ingredients:
1 ltr stock
1 onion finely chopped
1 clove garlic crushed or finely chopped
1 stalk celery sliced
300g frozen peas (or fresh if in season)
2 tbsp fresh mint finely chopped
100g spinach
Method:
Place 1cm of water in a pan on a medium heat. Add in the onions, garlic and celery and leave to cook for five minutes with the lid on, ensuring that the pan doesn't run dry.
Add the stock and bring it to the boil.
Add the peas and turn down to a simmer for 3 minutes.
Add in the mint and spinach, cook for a further 3 minutes.
Take the pan off the heat and either pour the contents into a blender or use a hand blender and blend until a smooth consistency.
Check the flavour and season to your taste.
Additonally you can add a dash of lemon juice and/or olive oil. The lemon will help bring out the flavours and the oil adds a depth or flavour.
Serve with some mint leaves as garnish.
---