Chatting to the Clean Cult girls
by Olivia Cartwright,
We have long been into sourcing natural skincare, but only recently have more and more brands been emerging and it's hard to seperate the best ones. Now, we all know 2 halves make a whole; well we got a whole lot of information from theses lovely ladies as we chatted to Elsie from
Clean Beauty Co
and Sabrina from
Call It Vanity
to help us know what to look for.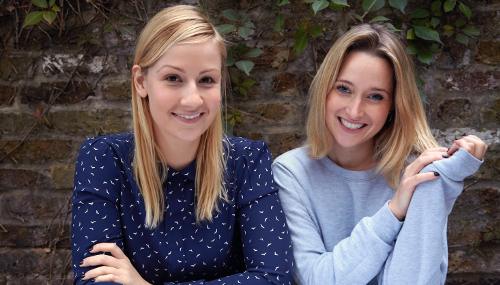 Dominika + Elsie from Clean Beauty Co.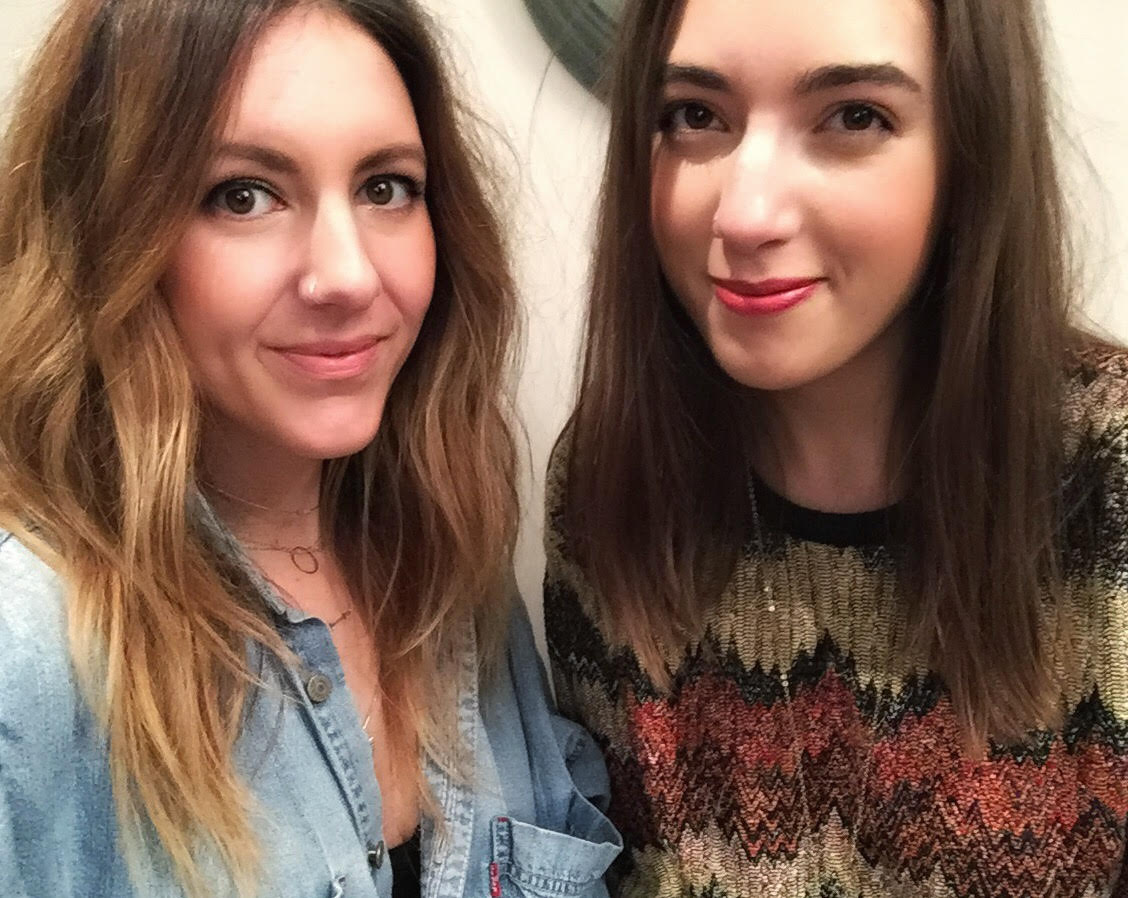 How did you get interested in natural skincare/makeup?
Sabrina: My mother was always into organic food, oils and vitamins which led her to several health stores so naturally she picked up a few hair and skin oils but I can't say it totally stuck with me until a few years later when I met Mayah after moving to the UK. We both shared an affinity for skincare and makeup so when we moved to a flat in London together, Mayah who had recently started to discover a few luxe looking organic brands shared her new discoveries with me. It wasn't long until we were both googling and ordering and discussing ... and the rest is history.
Elsie: for me, it was when a love for health wellbeing collided with a love for beauty. Myself and Dominika went from reading food labels to beauty product labels and we're both shocked and disappointed at what we found. Looking for natural and non-toxic alternatives was an obvious next step for us, but we also wanted to take that further by exploring ways to make our own products. That way we could have complete control over what we put on our skin, in the same way that we do with what we eat. We were delighted by the results and haven't looked back since.
What will the event involve?
Elsie: the event is the first of its kind in London and we're SO excited! We have 8 of the coolest brands in indie beauty present - exhibiting products and on hand to chat with attendees and answer any questions. We're also incredibly excited to have a
Jane Iredale
makeup station, a nail bar, superfood cocktails, healthy nibbles and goodie bags to die for, all hosted at the wonderful Ethos in the heart of east London. The event is a place to discover natural beauty as you've never seen it before, interact with brands and mingle with a room full of like-minded beauty junkies.
Which would you say are the pioneering brands in the natural arena and why?
Sabrina: I'd probably start with a brand like
Green People
who have been making the beauty industry cleaner and greener since '97 and they literally have everything! From skincare to sunscreen to haircare and makeup. Not only have they been on a mission to give consumers cleaner alternatives but they are also one of the main reasons why the Soil Association in the UK have standards and regulations around beauty and organic makeup. In fact Charlotte who founded GP and later head cosmetic scientist Ian Taylor helped to design these standards and regulations. On a different level, I have to include brands like
Tata Harper,
May Lindstrom
and
RMS
who are at the forefront of the clean beauty with no compromises movement. They really nailed the luxe factor when it came to not only ingredients but packaging as well which in turn set up a whole new industry aesthetic.
Which are the biggest no-no ingredients that you wouldn't want to put on your face or body?
There are loads of questionable ingredients found in many of our favourite products and unfortunately, due to limited regulations in the industry, it can be a bit of a minefield knowing where to start, let alone navigate your way around an ingredient label. A couple of easy ones to start with? Sodium Lauryl Sulfate and Sodium Laureth Sulfate (SLS and SLE) are easy to spot but hard to avoid. Found in most personal care products and often used to create a lathering effect, SLS/SLE are highly powerful surfactants. They've been linked to severe skin allergies, irritations and even disrupting the skin's natural oils, often causing the reactions they claim to resolve. We say get rid.
Fragrance/Parfum. Another easy one to look out for but very difficult to find a high street product without a synthetic fragrance of some sort. Did you know that companies are not required to list the ingredients that make up their fragrance, as it's considered a trade secret? That means that, even if the rest of the ingredient list looks ok, there could be literally anything making it smell like that. Many people are allergic to synthetic fragrance in some way but have no idea, because it's found in so many products, it's almost impossible to trace it back. There's no way we trust any chemical that smells like a fake cherry.
Which are your favourite affordable natural product buys and which is the one product you'd splash out on?
Sabrina: Affordable - I'd say
Andalou Naturals
products. Not only are they affective with great ingredients but they are oh so affordable. I love to recommend them as some of the first products to try in skincare for those just starting to get interested and need some advice. My splurge would have to be
May Lindstrom
. They're not the cheapest beauty products around but it's reflected in the quality and affectiveness. I've never been disappointed with anything I've tried or owned from her line and her waterless products literally last for ages so it's so worth it. No regrets here!
Elsie: my affordable is
Dr. Bronner's
. His liquid Castile soaps are a staple in my household, I absolutely love them as shower gels and hand washes. They come in so many amazing options and are super affordable.
Splash Out: Kjaer Weiss. Beautiful products and one of the only natural mascaras that I rate. Definitely need to view it as an investment.
What are your top 5 products for a quick and easy daily make up look?
Sabrina:
2.
RMS Master Mixer
- its so beautifully subtle. Great blended in to foundation for natural glow, use as a highlighter or even on lids as a highlighter shadow. The tone is both cool and warm - rose gold magic right here.
4.
Kjaer Weis Blush in Sun Touched
- It has a lovely warm coral tone to it that works on all skin tone and makes it look like you've been "sun touched" literally
5.
RMS Lip2Cheek in Smile
- also on the coral side this is a great build-able colour if you like it nice and bright. For a quick day look I recommend dabbing it lightly on your lips....and you're off
---