Vegan Green Soup Recipe
by Christina Agnew,
At Radiance we absolutely love soup. Either as a simple supper or a wholesome lunch, soup is a fantastic way to pack in extra veggies whilst avoiding sluggishness. Perfect for the warmer months, this vegan pea and mint soup is one of our favourites. You'll just need a frying pan and a blender (ideally a Vitamix).
Makes 2-3 portions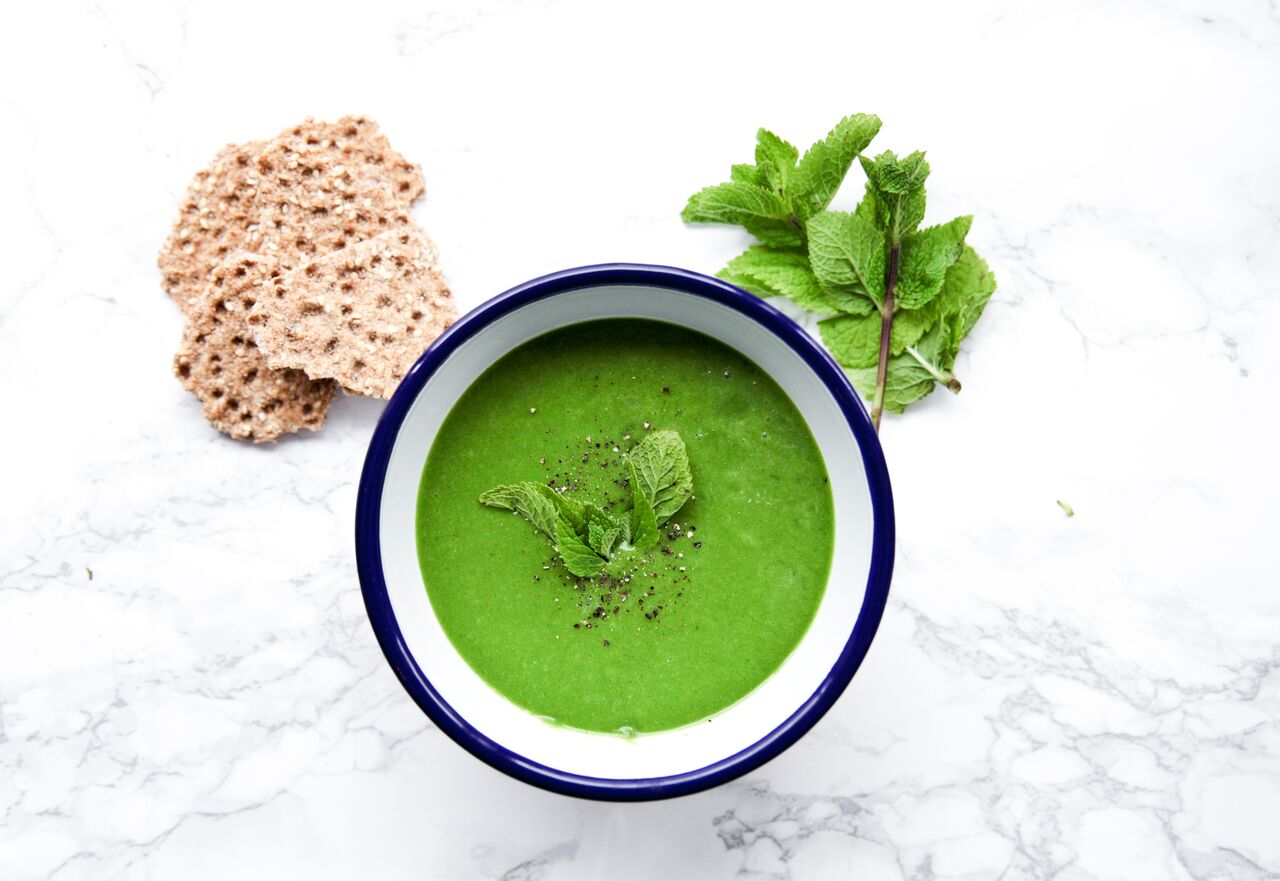 Ingredients
Half an organic white onion, chopped
1 organic garlic clove, crushed
3 organic celery sticks, diced
1 litre organic vegetable stock
2 tsbp cold pressed olive oil
Himalayan pink salt
Black pepper
1 handful of fresh mint
400g frozen petit pois
1 small handful of cashews
Method
Place a heavy based pan over a medium heat and warm the olive oil. Add the onion and saute until soft, but not coloured. Add the celery and cook on a medium-low heat for 4-5 minutes. Add the garlic and cook for a further two minutes. Add the frozen peas and cook until they just start to thaw, turning lovely and green.
Transfer the cooked ingredients to your blender, and season well with the pink salt and a good crack of pepper. Add your handful of fresh mint and the cashews (the secret ingredient!) and pour over the stock. Blend until silky smooth, adding more stock if required. The final soup should be vibrant green, creamy and delicious.
Taste and season more if required. Enjoy lightly warmed with some rye crackers or good quality bread.
---