Interview with Arabella Preston
by Alexandra Williams,
Alexandra talks to expert makeup artist and founder of cult skincare brand Votary about simplified routines, what makes the perfect skincare product and the story behind the brand loved by everyone who's everyone, counting Alexandra Shulman, Calgary Avasino and Cherry Healey amongst their fans.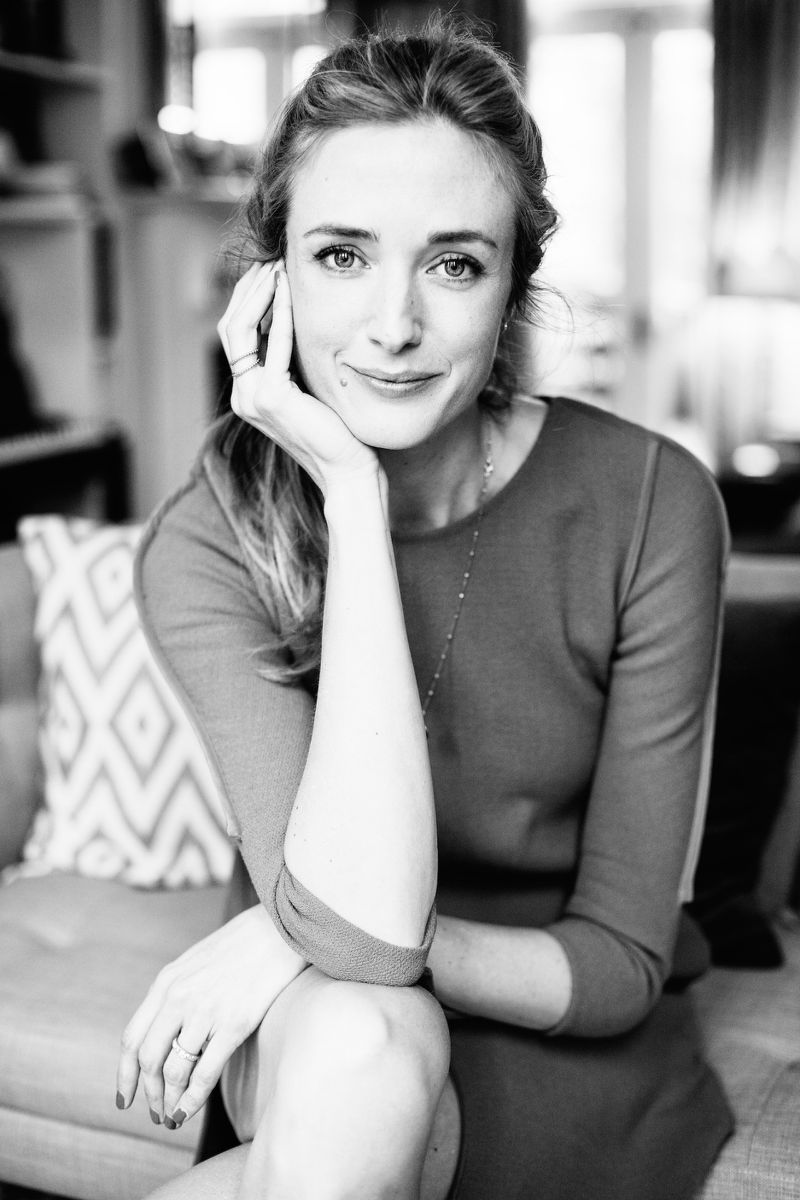 Having tried the Votary Super Seed range - we're already totally addicted, and are complete oil-cleanser converts. Soft skin, super simple and packaging which you'll want to give pride of place to on your bathroom shelf.
So, tell us the story behind Votary. How did you go from celebrity make up artist to launching products into Liberty?
As a busy beauty editor and make up artist working all over the place - my skin was suffering and what I needed was a simplified skincare routine, which I could trust. I'd recently discovered oil cleansing which I was a complete covert to - it left my skin soft and nourished rather than dry and tight, but I just couldn't find an all natural, plant oil without all the emulsifiers and preservatives.
So, I started making my own! Not long after I was having lunch with (co-founder) Charlotte Semler and some other high powdered women in beauty - we were talking about natural skincare, and something clicked and Votary was created almost over night. Within 11 months we'd launched into Liberty - it was all very fast!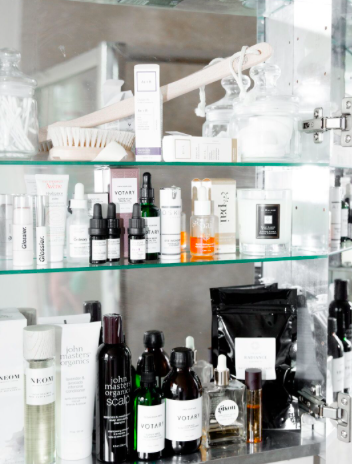 What an amazing story! That must have been a busy year…! So having gone from making the products yourself to launching a shelf ready product - what are the core values which go into the products?
What was important to me was that we were creating all natural, beautiful products which genuinely could put a stop to overcomplicated routines and harsh products. Ultimately we want to inspire confidence - and our products offer an amazing base for make up - clear, hydrated skin, combined with a touch of aromatherapy from the essential oils which also gives a relaxing feel. We are completely plant based, and our products are manufactured in the UK which was really important to us. You will have noticed our packaging is really simple, but still beautiful - which is exactly what we wanted. As years being a make up artist and seeing some pretty incredible bathrooms - I wanted our products to be in packaging people were proud to have out on their marble counters.
The packaging is absolutely beautiful, and currently has pride of place on our shelves. We also love that the glass is recyclable, and being made in the UK the carbon footprint is really minimised as well. All these elements are so important, and often missed by bigger beauty conglomerates so we love the care and thought which has gone into every detail.
Of course, being an organic juicing company our favourite products in the range just had to be the Super Seed Range which in your words 'connects the kitchen to the bathroom'. Can you tell us a little about the new range, and the much anticipated launch of the cream?
Absolutely, the Super Seed range really was inspired by creating something which connected back to food, but also for clients who perhaps wanted to try something non essential oil based. The SS oil is a blend of over 20 seed oils - including gorgeous ingredients such as Chia, Green Tea, Pomegranate, Rosehip and Broccoli. It was pretty scary line to launch - as it was just so different to what was out there, but since its launch it's become something of a cult-product which we are thrilled about.
We are so excited to be launching the cream into the range for 2018 to join the cleanser and facial oil. This is a first for us and really came from our client feedback which makes it even more exciting . Though for many the combination of an oil based cleanser and a facial oil will often be enough, for some people they really feel as if they need just a little bit extra. That's where the development of the cream came in - to offer an extra step to help seal in the oil, keep the skin nourished and provide a protective barrier - which is particularly helpful in the cold harsh weather. Its also a completely fragrance free oil (which trust me - is so difficult to find!).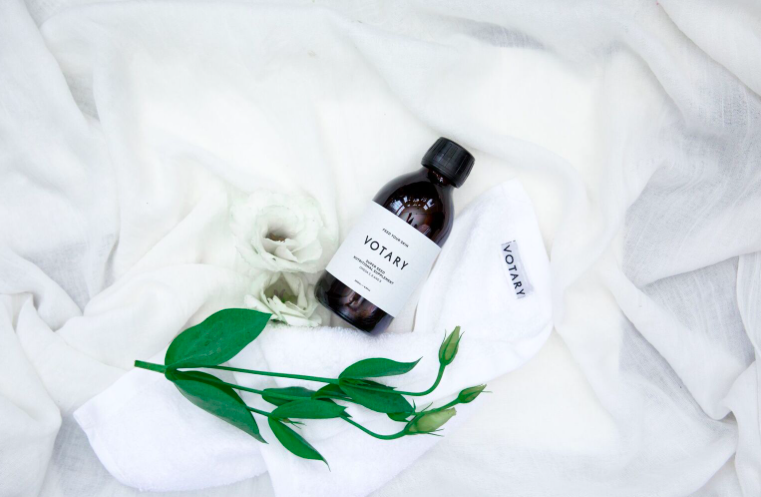 Such exciting times ahead, we cannot wait to try the cream! We are also loving the nutritional supplement which is included in the range. What was the inspiration behind that?
Our Super Seed Nutritional Oil is a blend of 10 cold pressed virgin oils and really came out of a personal choice to find an alternative to fish oil. Fish oils have excellent levels of Omega's but are often extremely costly to really get the right quality product, and I truly feel like our plant based oil is a brilliant trade off, and though the levels aren't as high - they're pretty good. When we were researching products when we were developing the products we also read an alarming statistic that said something like 50% of the fish oil products on the market actually contain rancid oil - which was convincing enough for me to make the switch! I use our oil in salads, smoothies as it has a nutty flavour or even taking it by the spoon (though that's for the slightly braver).
As a make up artist, and skincare expert - how do you combine the two? Do you have any favourite natural make up brands? We love RMS Beauty (read our interview with Rose Marie here) - but what's your take on it?
Yes, I absolutely love RMS - its doing so well and really changing the industry. The landscape is changing really quickly in make up, and though there aren't that many natural brands which on a professional level are quite there yet - I'm really confident that we'll see some great innovation in the next few years. Part of the reason for creating Votary was to provide an amazing natural skincare barrier, to protect skin against some of the chemicals you will find in (genuinely good) make up, so we're making the first steps!
Thank you so much for talking to us, and its been amazing to hear more from you about Votary and the story behind it.
---