Poached Pears with Coyo
by Layla Brice,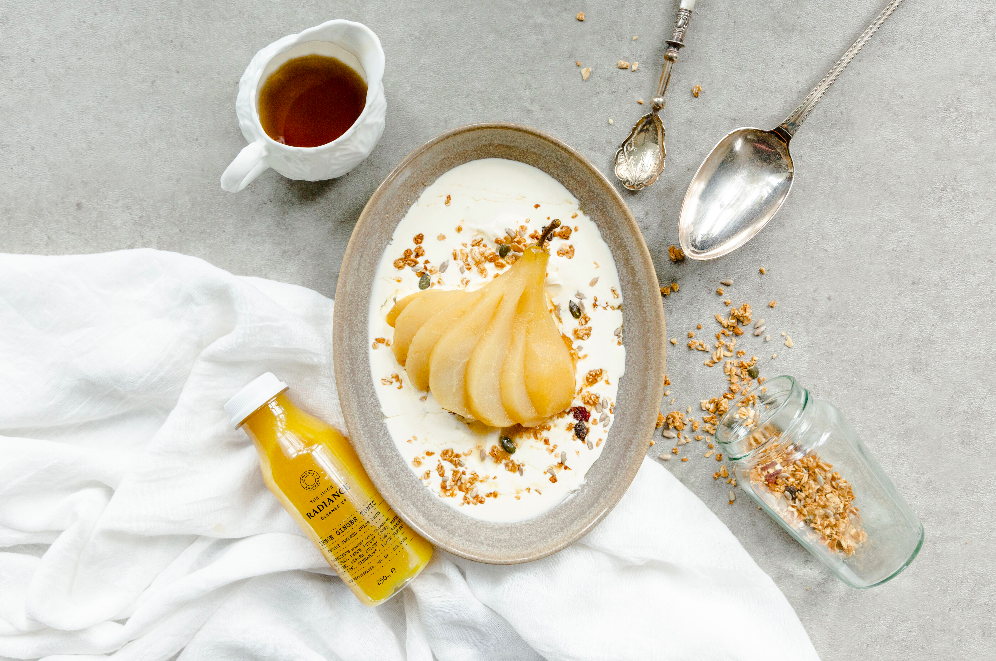 INGREDIENTS
100g Organic Oats
50ml Coconut Milk
4tbsp Natural COYO
2tsp Agave Syrup
2 Pears
500ml Water
1 Cinnamon Stick
A few drops of vanilla essence (or a vanilla pod if you have one)
DIRECTIONS
Place the water, syrup, cinnamon, star anise, and vanilla in a small pot and heat gently.
Peel the pears, leaving the stalk intact and place them in the pot, making sure they are covered.
In a separate pot, add the oats, coconut milk, stevia, and gently simmer down to a thick porridge.
When the pears are ready (about 15mins), place each pear in a bowl. Gently holding them upright by the stalk, spoon the porridge around the pear so it supports itself.
Top with Natural COYO.
Enjoy!
---