Interview with Qnola
by Layla Brice,
We're thrilled to have had the opportunity to interview Danielle Copperman, Founder of Qnola, full time model, qualified nutritionalist, food writer and chef! We talk eating natural, feeling good and juggling the two with modern day life.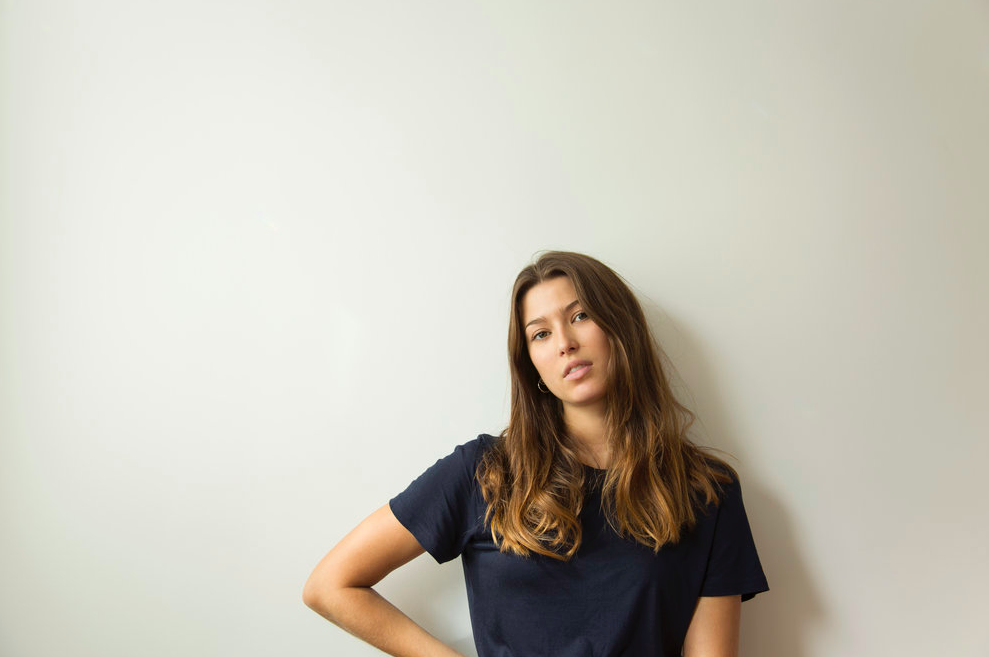 So, tell us the story behind Qnola. What was your motivation behind developing a healthy alternative breakfast?
Qnola is a range of quinoa-based breakfast goods free from gluten, dairy and refined sugars and made from only 100% natural ingredients. Our original products are paleo, vegan and super high in fibre, protein and antioxidants. We have also just launched a range with grains (which is not paleo), to keep up with demand and customer desires as we expand into new markets. I started making Qnola for myself when I changed my diet quite drastically in 2013 in order to enhance my skin and energy levels and to keep in shape for my career as a model. Before starting Qnola, I was addicted to sugary, shop bought granola's and when I cut out gluten and sugar from my diet, I was inspired to make something just as delicious and just as simple and quick to prepare, using whole and functional ingredients.

Like you, we believe that consuming things that are good for you is key to 'feeling good'. What was the process behind selecting and developing your 'feel good' ingredients?
I just did a lot of research. I studied a diploma in nutrition and also just read loads of books and research online. In the end it was simple; I only used ingredients that were close to their natural form - i.e. not having processed, heated or refined, and as fresh and functional as possible. We source our ingredients as locally as possible and are proud to be using quinoa grown right here in Britain.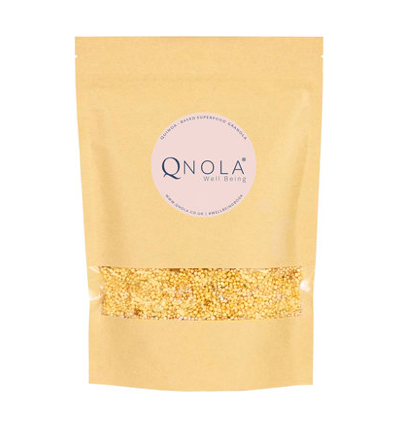 After discovering the benefits of eating natural, what was the first thing you noticed after cutting out processed and refined foods from your diet?
The first things I began to notice were no headaches, better and brighter skin and more energy. I also experienced less bloating and, strangely, less hunger and less cravings (after the initial few days of withdrawal symptoms!).

You're a full time model, qualified nutritionalist, food writer and chef! What is your secret to managing such a busy schedule whilst maintaining your health and wellbeing?
Mmm, it is overwhelming more often than not! I truly live and breath what I do and so maintaining health and wellbeing is actually the easiest part. I know my body and mind now after years of research and tuning into my ever-changing needs and cravings, and I know what it likes and needs and what doesn't serve it at all. When I'm working, I find it super easy to eat well, as I prepare my own food as much as I can, or have become familiar with eateries all over the city that I rely on for unprocessed 'proper' foods when I'm out and about. The only times my healthy and wellbeing falter are when I'm super busy and rundown or stressed. but I use sleep, yoga, meditation and herbs and adaptogens to manage these at the onset of these kinds of symptoms. I guess its all about being educated and empowered and confident in yourself and the power of natural foods to keep you feeling good. I of course have less healthy foods from time to time, but I understand how to act in moderation and maintain balance. I think unhealthy foods can be just as important as the healthy ones, as eating something purely for its taste and because you enjoy it is incredibly satisfying and joyful, and I think the minute you get stressed out by trying to eat well all the time, the attempt can be almost counteractive.

We love your morning melodies feature on Spotify and agree that waking up well is vital to feeling well. What was the inspiration behind the song selection?
Our tagline Wake Up Well is the core of our business and we emphasise that, although our products are incredibly functional, we don't promise you will feel 'well' simply from adding them to your diet. For us it goes much deeper, and we suggest all kinds of things, from fragrance, movement, rituals and, like you said, music. Music is such a powerful tool and can really have an effect on your mood. We like to include energising and uplifting melodies in our playlists aimed to invigorate but also bring joy and happiness to the morning, to ensure you start the day in a good mood. You can't feel miserable with Sister Sledge blasting in the background!
---