Work Life Balance with Equi Co-Founders
by Alexandra Williams,
We can all relate to struggling to juggle work, life and family - and our friends at Equi are no different! With a rollercoaster year including a house renovation, a wedding, a 3 year old and a new business launch - we find out a bit more about how they managed it, and their top tips.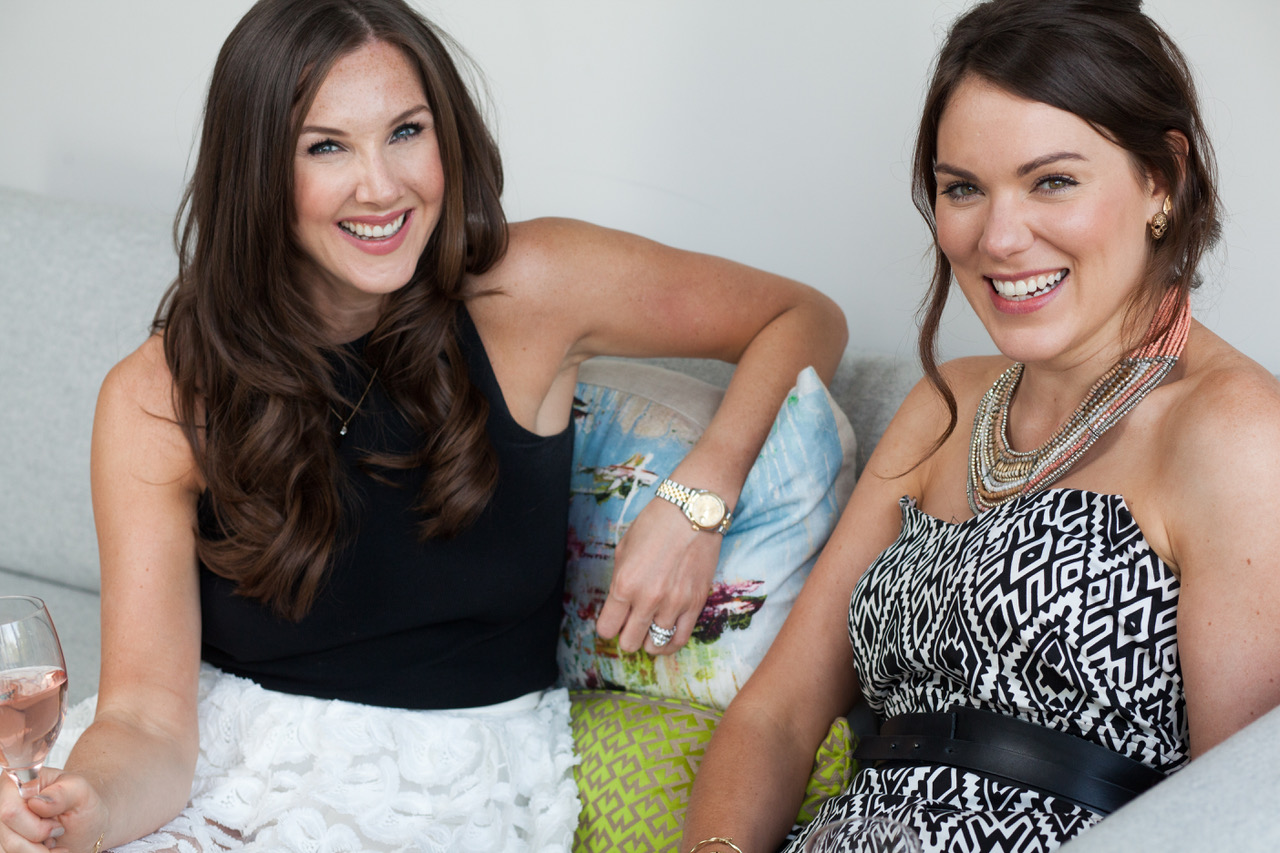 Between you guys you have a young family, a wedding coming up (including hen do's to plan!), a newly launched product range and business to run... can you sum up how that feels in 3 words?!

Busy, (a little bit) dizzy, but grateful!

Tell us a bit more about what is going on in life (outside of work!) for you both.

Rosie - Equi is full throttle at the moment, we've taken on an amazing selection of new rattlers recently, are launching into a very prestigious London stockist in Jan and a big international retailer chain in early 2019…so it's all steam ahead and we're loving it. The new range has been so well received and we're so happy to be receiving such happy reviews from our customers.
On a personal note, it's been equally as busy. I've just moved into my house after a long building project, which completely overran and was pretty stressful, as all building work is! My daughter has just turned 3 and after recently starting at a local nursery, is starting to harbour a better social life than me which is another full time job!

Alice – I juggle my role at Equi with my busy clinic in Chelsea, which keeps my professional life fun, interesting and super rewarding. 2018 has also been a really exciting year for me personally as I got married in November, so a lot of my energy has been taken by planning that. I love to travel as much as possible to new places and just got back from my honeymoon in Africa where I was totally off grid for 1 week in the wilderness (sorry Rosie!)

Work life balance is something everyone talks about, but we never seem to be able to put our finger on what that really is. What does it mean to you guys?

When you're running your own company, work and life kind of become the same thing, which is fun at times but can also be draining if you aren't careful.

Even though we sell nutritional supplements we employ a lot of technology to streamline the day-to-day functionality of the business - which means everything can be controlled by an app… so switching off is only possibly when you turn your phone off; how often does that happen?!

Lucky for us, when you're working with your best friend work feels less arduous and you can also plan your day the way you want to. We both make sure we eat well, exercise regularly and of course take our supplements, which keep us going. We have both been guilty of not switching off enough in the past so we make a conscious effort to take time away, whether that be socialising with friends or making time for an evening Epsom salt bath with magazines… Equi does stand for balance after-all!


Running a business as friends must have a different level of emotional connection there, how do you support each other - and do you find yourselves having to keep an eye out for the other over do-ing it?

Working together has only strengthened what was already a very close connection - 15 years of friendship will do that to you. We've always been very much on the same page when it comes to what we want for Equi, how we see the industry and work ethic, so our partnership just Is smooth sailing. Our backgrounds establish our roles in the business naturally which also means our roles are clearly defined, removing any issues that we could imagine other partnerships might have.

When it comes to needing personal support, we know each other so well and know what the other needs to make them tick. Luckily we generally seem to need support at different times and one will pick up the slack when the other needs time away. Because the trust in each other is there and the support is unconditional, it's never really something we have to think twice about.

For young Mums, entrepreneurs juggling two jobs or just generally busy people - what are your top tips for keeping on track when you feel like your to-do list is never-ending.

Prioritise effectively - Ask yourself whether each task is really what you need to be doing – we can get so bogged down with the minutia that we sometimes forget the bigger picture.

Learn how to say no! We just can't do it all, and we certainly can't do it all well, so you need to accept that your probably going to need to sacrifice something – just remember it won't be forever.

You've heard it before but keep a list by your bed so that if something comes to you in the night you can note it down and not forget it!

Make sure you have your to do list to hand at all times – we love Evernote or Minimal List and we can share them so we are both on track.

Stop working post 8pm and take time to wind down for bed - easier said than done but a better sleep is always guaranteed and we all function after a good night's rest.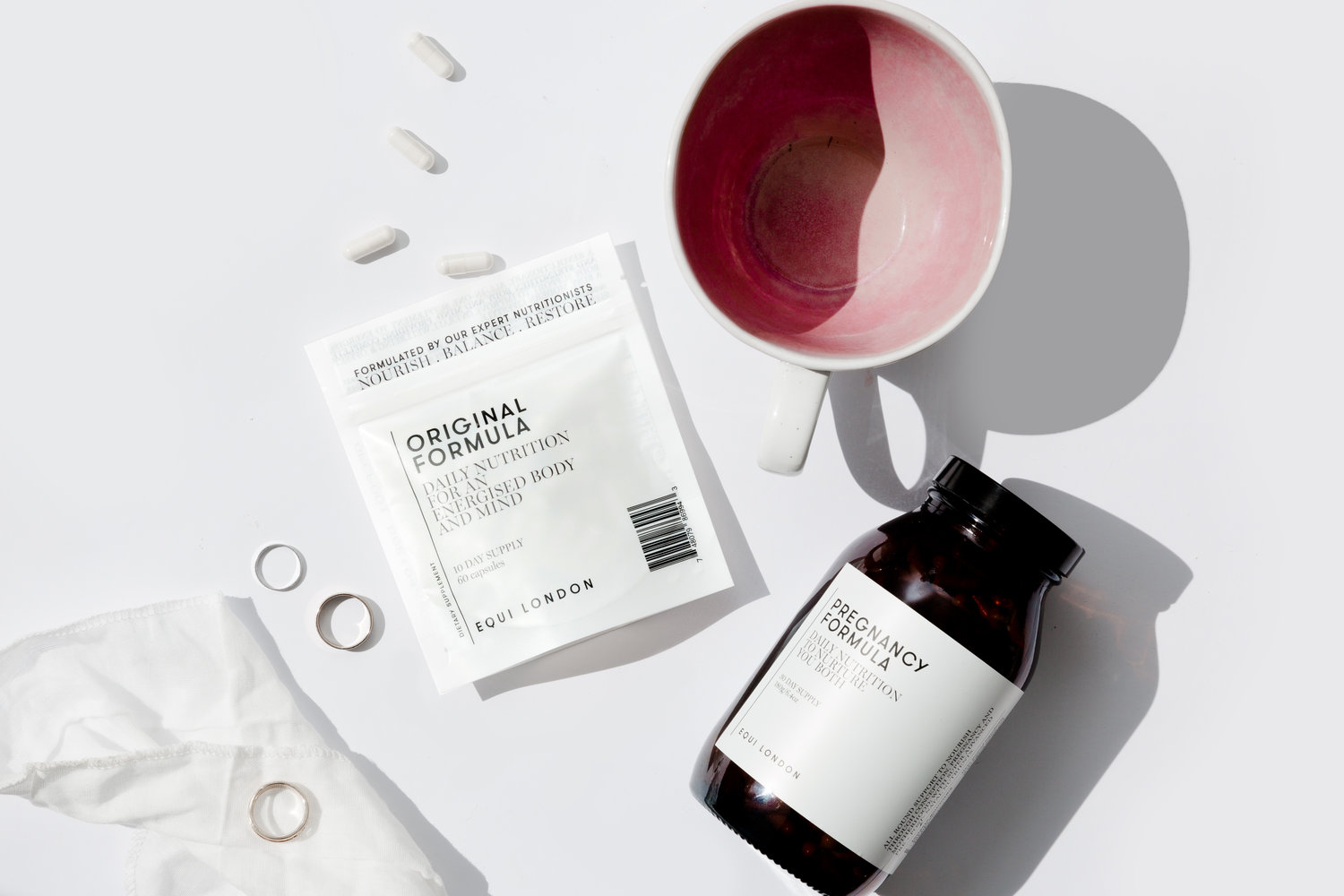 Do you ever switch off? If you do, how do you manage it and do you have strategies to help you do this?

It would be dishonest to say we don't struggle with this, but the gym is a huge part of our mental wellbeing. A good pilates, barre or spin class takes you off your phone for an hour which means you can only focus on you. We start most days exercising in some way – a walk to blow out the cobwebs or a few stretches at home… even when we were living together at university we'd make time for this!

Equi supplements are designed with the busy modern woman in mind - tell us a bit about your clients and how Equi has changed their lives.

We have such a wide customer base, from exhausted stay-at-home mums to male CEO's, all of whom rely on our products to keep them topped up with the best nutrients to help them feel amazing.

We've had women who've suffered with skin issues for decades, some resorting to MRI scans to figure out why nothing was fixing it, who have finally got beautiful skin and we also have women who have been diagnosed with chronic fatigue syndrome and finally feel themselves again…

Our new weight loss product Lean Formula have been enjoyed by new Mum's who've struggled to lose their baby weight, or tone up for a beach holiday or wedding.

Our Pregnancy Formula, which fertility experts have heralded as one of the best in the world has helped lots of pregnant women overwhelmed with the nutritional information out there looking for the best product for their growing bump. We were thrilled to have our first Equi baby last week - a lady who'd taken Pregnancy Formula throughout gave birth to a very healthy 9lb beautiful girl and has enjoyed how great Equi has made her feel during her pregnancy.

We love the new branding and packaging look - what was the inspiration behind it and where can we get it?

Thank you! We just won an award for it, which made all the hard work worthwhile.

The new branding is a complete 180 from where we were. We initially wanted the brand to have a very different look and fashion vibe, and though everyone loved what we'd created we realised that given the complexities of our products the overall feel was a little confusing. It was difficult to completely move away from what we'd spent so long on, but we knew the products needed to have a clean and clinical look if people were to trust all of the incredible ingredients. We're bringing auyervedic herbs, medicinal mushrooms and superfoods to the market, which are new to many people - and unless you'd invested in an expensive nutritional therapist, wouldn't have access to. Therefore, the branding needed to have a simpler, clinical vibe so the formulations could do the talking. We also extended our range and improved the flavours- and it's been so well received we couldn't be happier!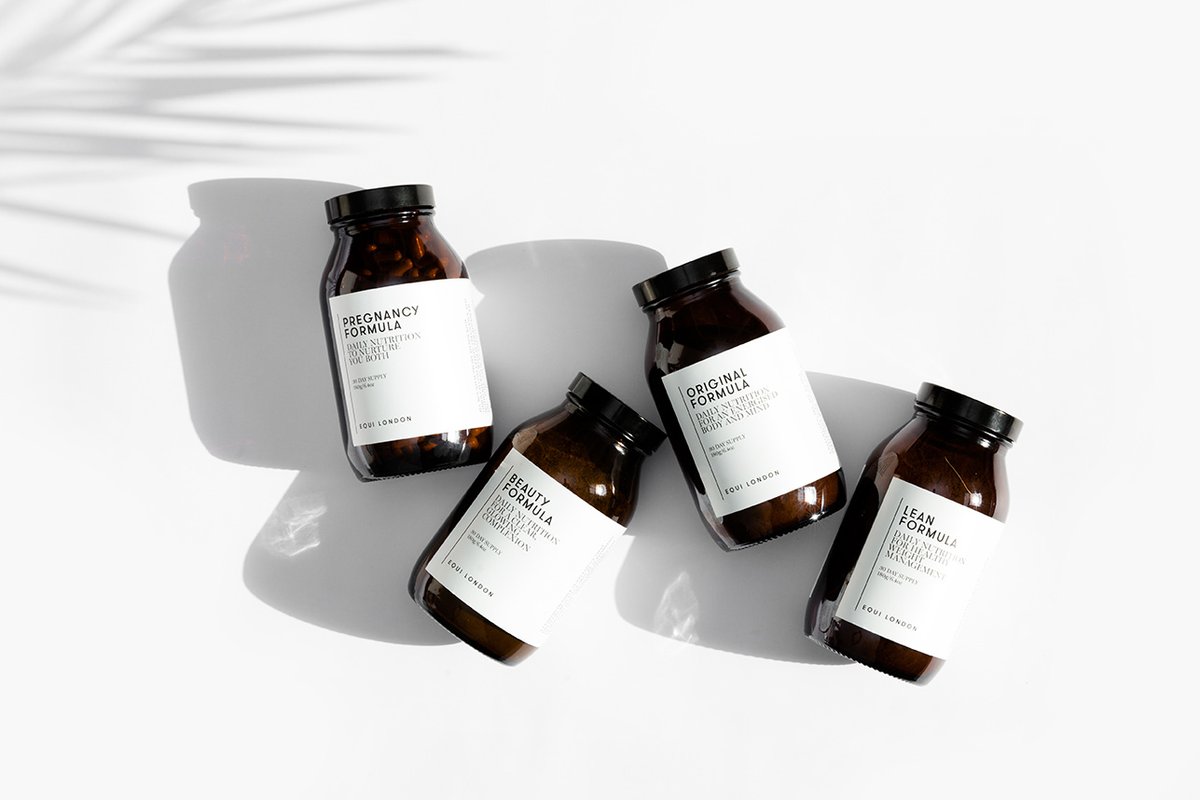 What are your favourite Equi formulas?

Rosie – for me it's Beauty Formula. This is where it all started, when I was suffering with acne and Alice helped sort it out with a range of 8 supplements which were unavailable on the mainstream market. We decided to compile all of these ingredients into one product – and make it even better. Beauty keeps me energised, but most importantly keeps my skin clear, bright and gives me a glow….which is some doing when my daughter stops me sleeping and we're working as hard as we do! That said, Pregnancy is coming in at a close second. After struggling to find a product when I was pregnant as I didn't have confidence on the mass market options. We were struggling to ship pregnancy supplements in from the US, then adding to them with extra ingredients….so saw a real need for a top-quality, comprehensive supplement at such a crucial time in a woman's life. Pregnancy Formula is already receiving rave reviews with industry experts and we're so excited about how many woman and babies it will help.

Alice – I also love Equi Beauty Formula but my favourite is Original – I have always found ashwagandha gives noticeable improvements to the way I feel on a day to day basis – it keeps me energised, calm, focused and sleeping well, which is essential so I don't run around like a headless chicken when I'm really busy. I also love that it combines with a top draw multi, with all the best forms of vitamins and minerals available that are really well absorbed. In my clinic I am finding that my pregnancy clients are really loving our Pregnancy Formula – many of them who previously took other less quality products for their first pregnancy say they have noticed feeling better second time around, and have even noticed better skin with it.
---