Balancing Flavour and Nutrition with Noble
by Alexandra Williams,
At Radiance, we work hard to ensure our ingredients are the best possible; nutritious, organic, clean and safe. But we also have a passion for producing delicious juices that are enjoyed by our customers.
Just like us, our friends at Noble understand the importance of balancing flavour and nutrition, and have given us some insight into how they do just that.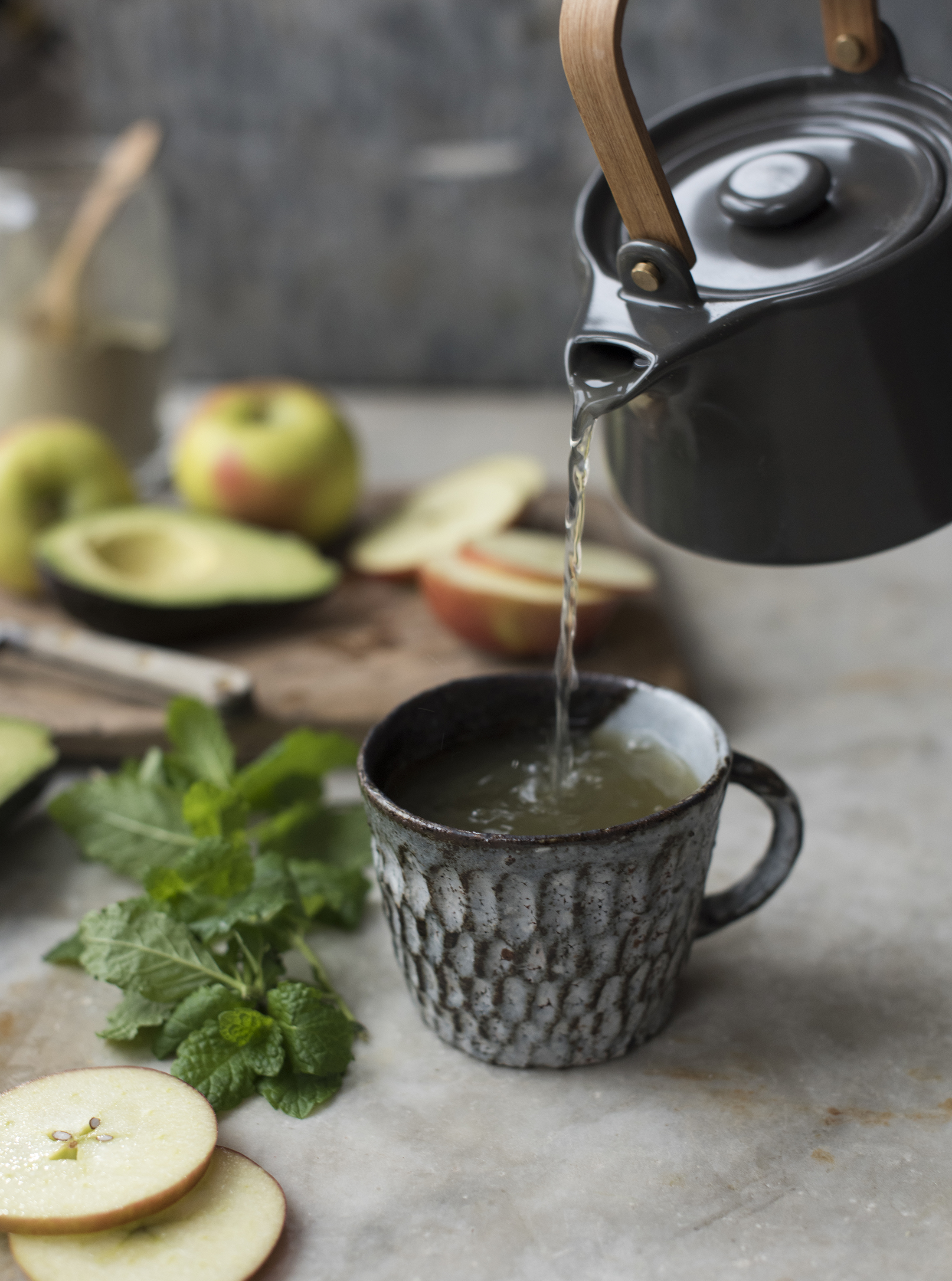 With so many ingredients out there - how did you start when you approached creating the Noble products?

Our mission has always been to produce natural products with maximum nutritional value. We begun by using expertise in functional nutrition and potent formulation to create nutrient-rich blends with targeted health benefits to rejuvenate your mind, body and soul.
At the same time, we wanted to provide our customers with an easy way to access and include these amazing organic ingredients in their diet every day. Some people don't have time to blend a smoothie every morning, and with Noble, one spoonful of our blend stirred into hot mylk or hot water can provide a daily nutritional punch.
But on top of it all, the product needed to be delicious – we wanted our customers to enjoy the taste, not just the nutritional value. Using natural plant-based ingredients, our aim is that each blend is perfectly balanced to be as nourishing as it is delicious. This balance between the nutritional benefits and the taste is at the heart of Noble. Far too often drinks are either delicious or good for you but not both - we hope Noble proves that there is no need for compromise.

Whilst our blends can be a beneficial addition to a smoothie, unlike many other powdered drinks available, there is no need to improve the taste by adding in other ingredients. We wanted to create a superfood mix that was utterly delicious and you could have all on its own. Taking inspiration from traditional hot chocolates and new favourites such as matcha and turmeric latte we created our five Noble blends.

What is your opinion on superfoods?

Superfoods are vital to our everyday digestive health. They are nutritionally dense, and being such a strong source of vitamins, minerals and fibre, they are a great boost to health – benefitting all areas of the body and mind. However, superfoods can be challenging or expensive to obtain particularly in an organic form - the Noble blends allow easy access with our delicious hot drinks.

There are some really unusual ingredients in your blends – how did you get
them to marry, and what were the important characteristics?

A lot of research, testing and tasting has gone into the production of our blends, to ensure that the flavours really sing. It is also vital to the blends that we use organic ingredients whenever possible and that our blends are free from dairy, additives, preservatives, refined sugar and fillers.
For us, it is important that the five flavours have their own character and identity, as well as targeting key health benefits.

Our Himalayan Salted Cacao is an indulgent and nourishing chocolate blend with the finest raw cacao, beetroot, maca and naturally sweet cinnamon and coconut sugar.

The Golden blend is spiced blend of turmeric and root ginger with cardamom, nutmeg, sweet cinnamon and liquorice. To this we have added generous amounts of pea and hemp protein – a great source of all nine essential amino acids and omega fatty acids.

Roasted blends contains slow roasted chicory and dandelion root to provide a smooth rich aromatic flavour and a fantastic alternative to coffee. We also blended in antioxidant rich beetroot, vitamin C packed baobab and adaptogenic Siberian ginseng.

Wild Green is our answer to a matcha blend – refreshing, invigorating and subtly sweet. Using the very best Japanese matcha, avocado, moringa, nettle and mint – these nutrient dense supergreens are believed to promote alkalinity and support detoxification.

Upbeet blend is a sweet brightener with complements of maca, kale, baobab and acai berry added to the beetroot. To this naturally high protein blend we also added pea and rice protein to make it the ideal blend for both pre and post workout.


Tell us about the nutritional benefits of the different Noble drinks – are their certain ones you'd suggest for people with specific ailments?

All of our blends are high in protein and fibre and packed full of vitamins, antioxidants, omega fatty acids, amino acids and energizing super nutrients to provide the drinker with an abundance of nutritional benefits. However, we do offer different remedies for certain ailments.

Golden blend comprises warming turmeric and ginger which act as natural anti-inflammatories, supporting the immune and digestive system. This nutritionally potent blend is rich in antioxidants and will help keep you feeling fuller for longer.

Roasted blend is high in inulin and rich in prebiotic fibre which can help balance blood sugar levels, assist optimal digestion and support liver detoxification. Added to this is a potent amount of adaptogenic Siberian ginseng which promotes wellbeing by stimulating resistance to stress, helping to restore a sense of calm.

On the other hand, the Himalayan Salted Cacao blend is packed with antioxidants to support healthy glowing skin, rich with adaptogens from the Siberian ginseng, and formulated to boost energy levels and enhance your mood.

How do you balance flavour and nutrition?

The balance between the nutritional benefits and the taste and depth of flavour is really at the heart of Noble. However, it is vital that each blend tastes delicious and there are so many amazing organic superfoods to choose from that we refuse to compromise the taste. We find that when you introduce the beautiful natural organic ingredients contained in our blends, the nutrition comes with it as an accompaniment.

What type of suppliers do you like to work with? How important are those relationships?

Noble is committed to sourcing only environmentally conscious packaging and organic ingredients wherever possible. We strive to ensure that our suppliers have the same commitment to purity and sustainability that we have. All our blends are certified by the Soil Association and the Vegan Society. This has always been a key part of the Noble ethos and our mission to provide healthy, delicious and sustainable products continues.
---