How to combat mask-ne
by Olivia Cartwright,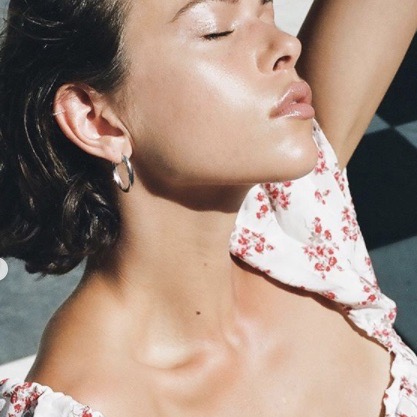 If your face is experiencing breakouts, you are probably experiencing maskne - skin upset and breakouts caused by continually wearing a face mask. The constant rubbing, breathe, and chafing that the mask puts on your skin leads to a condition where the skin's barrier is harmed and becomes angry and sensitive and little spots start to arrive. This mixed with the heat from your breath makes a breeding ground for bacteria and dirt to grow which can lead to breakouts.
It's unsurprising that we'll all go through maskne at the moment, but luckily it's quite simple to manage with some changed, good products, and various helpful treatments.
What can you do?
1. Don't forget to wash your mask regularly, ideally, you would have a clean one every day! We like to have numerous masks so that we can have them on rotation
2. Fabric - consider the fabric of your mask This will reduce the risk of rubbing and irritation which can harm the skin barrier and cause upset. We like natural materials such as cotton or silk.
3. No make up where the mask sits. No one is going to see that area anyway! And it just further blocks the pores and stops the skin from breathing.
4. Use products that support your skin's natural barrier rather than harms it. Probiotics and vitamin B are a great place to start!
5. Always always cleanse your face! We like to double cleanse nightly to ensure it's squeaky clean. I personally like to use an oil cleanser to cleanse and remove makeup!
---