How to combat mask-ne
by Olivia Cartwright,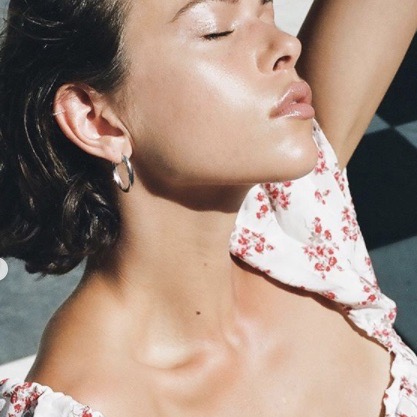 If the lower half of your face is not behaving as usual at the moment, you might be experiencing maskne - skin irritation and breakouts caused by wearing a face mask. The constant friction, heat and pressure that the mask places on your face leads to a condition called acne mechanica whereby the skin's barrier is compromised and becomes rough and irritated and small pimples start to appear. This combined with the humidity from your breath creates the perfect environment for trouble making bacteria and pathogens to thrive which can lead to deeper, more painful breakouts.
It's likely that we'll all experience maskne at the moment, but luckily it's relatively easy to manage with some lifestyle tweaks, the right products, and healing treatments.
What can you do?
1. Treat your masks in the same way you would treat your socks. Just as you wouldn't put yesterday's sweaty pair back on your feet, don't pop yesterday's sweaty mask back onto your face. This will increase the chances of more excess oil, bacteria and debris transferring back onto your skin where it can cause more irritation. Try to have a clean mask for every day - that way you only need to do one laundry wash a week.
2. Choose your fabric carefully - look for softer fabrics that will be less abrasive on your skin. This will minimise the risk of micro-abrasions which can weaken the skin barrier and cause irritation. Cotton and silk are both great, gentle materials.
3. Avoid wearing makeup on the area if you can - you really want to minimise the number of layers on the skin, as the mask is already occluding the area, trapping oil and heat and debris.
4. Look for barrier strengthening ingredients such as vitamin B and probiotics that will help rebuild the barrier function, protecting your skin from further damage.
5. Keep up a strict cleansing routine. Double cleanse in the evening with gentle cleansers to really dissolve any lingering excess oil and microbes before you sleep.
---