Lymphatic drainage massage with Flavia Morellato
by Olivia Cartwright,
BEFORE AFTER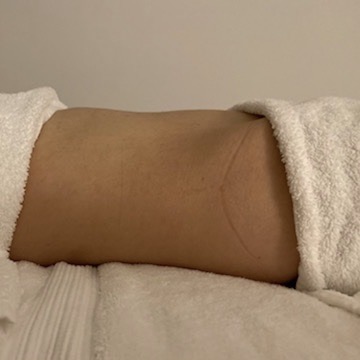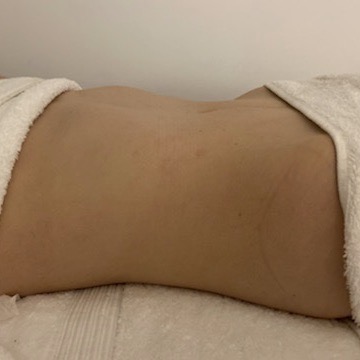 Lymphatic drainage has long been a treatment we recommend on a cleanse for it's incredible detoxing benefits but this is just one of the advantages! Lymphatic drainage aids circulation, weight loss, increases metabolism, reduces bloating and inflammation, supports the immune system and so much more. We have long been looking for a particular practitioner that we can direct our clients to and we think we've found just the person.
Flavia Morellato's reputation precedes her and for very good reason. With a quick glance of her Instagram you will immediately see she has an a-list celebrity following and I completely understand why. Flavia's warm energy is contagious and she was so inviting from the offset, making you feel incredibly comfortable even in a state of undress! Her passion for what she does is immediately apparent, it's so obvious she truly loves caring for people.
I have had a few lymphatic drainage massages in the past, typically whilst on a cleanse but it hasn't always been the comfortable experience but this was quite the contrary, it felt great and you could feel the changes in your body instantly. Mid way through the massage she asked me to elevate the leg she had just finished and in comparison, my other side felt like it was filled with lead. I couldn't believe the difference.
Flavia told me that lymphatic drainage massage is considered commonplace in Brazil, it is even prescribed as mandatory for those after surgery due to it's anti-inflammatory and detoxification benefits. Flavia initially trained as a physiotherapist and her knowledge of the body and it's anatomy is second to none. Since lymphatic drainage transformed her own life, helping her get her body back post partum, she then wanted to help others get the same results she did. She set out to do her own training and even secured a masters in lymphatic drainage, today she has developed her own unique method. The Flavia Morellato method is totally unique and she has become so busy that she has personally trained some trusted physiotherapists she cherry-picked from her home in Brazil in this incredible technique.
I have mentioned before that I have struggled with IBS and bloating and I never imagined I would see such instantaneous results. I honestly didn't recognise my own body after the treatment. Everything felt tighter, lighter and more contoured than ever, like a new person. The before and after photos speak for themselves, I would go every day if I could, I walked out of the room feeling lighter than air and floated my way through the rest of my day. I cannot recommend Flavia and her services enough!
---