Inside our May Goody Bag
by Clare Ward,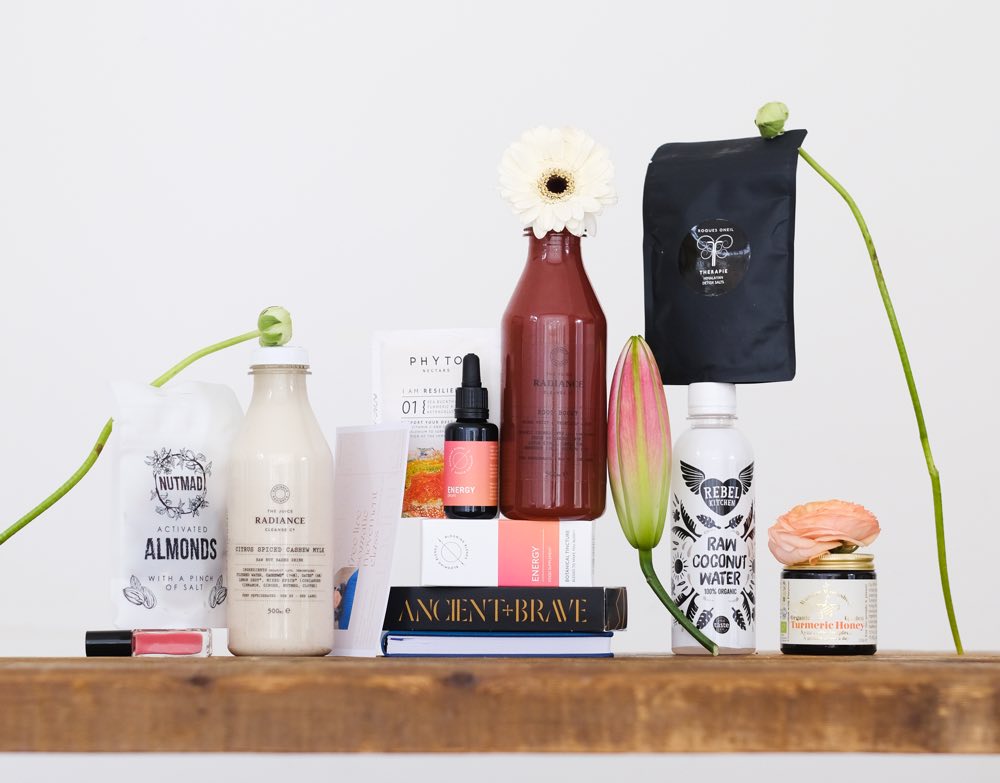 We are delighted to have curated this bag of treats to support you through your cleanse and after. It's handpicked by our team and includes some of our favourite brands. We hope you love everything as much as we do.
Therapie Life Himalayan Detox Salts - Therapie is one of our absolute go-to brands, created by one of the UK's leading aromatherapists, Michelle Roques O'Neil. These bath salts are perfect for during your cleanse - relax, unwind and enjoy.
Blooming Blends Energy Drops - we have long used flower remedies, and these are exceptional. Ideal for giving you a boost during, or after, your cleanse. Simply put a few drops in water or put them directly under your tongue.
The Human Method on-demand class voucher - founder Nahid is the best in the business at nervous system recalibration. Try an on-demand class during your cleanse to give yourself a chance to soothe and reset your system.
Wunder Workshop Turmeric Honey - the benefits of turmeric are manifold, and we love that Wunder Workshop has combined it with honey. Use it on your porridge post cleanse.
Ancient & Brave Discovery Box - we love their innovative approach to making supplements that can become part of your daily rituals. Post cleanse, try the True MCT oil mixed in your morning coffee or cacao.
Nut Mad Almonds - we love almonds as an easy snack, and activated almonds are even better as they're easier for your body to digest. If you need a snack during your cleanse these are a great option, or save them and enjoy them after your cleanse.
Phyto Nectars - Rested, Resilient or Focus Sachet - Phyto Nectars blend ancient plant wisdom with modern approaches using the power of plants and mushrooms. Use your blend as recommended throughout the day and enjoy this little ritual. Please note that Rested contains Oat beta glucan extract.
Rebel Kitchen raw coconut water - we still need to hydrate when on a cleanse & coconut water is a great option. This coconut water is organic, raw, delicious, and refreshing.
Manucurist nail varnish - We do love a glossy nail, and the Manucurist range doesn't disappoint. They're vegan, 12-free from and have eco-friendly packaging.
Tongue scraper - during a cleanse you can often find that your tongue gets 'furry'. We've included this handy tongue scraper so you can give it a good clean.
Silver Linings notebook - we often recommend journaling on a cleanse to help you process any emotions coming up, and to help set intentions for after your cleanse. We love this beautiful journal from Silver Linings.
Use code GOODYBAG23 at checkout. Click here to choose your cleanse.
Available with 3 and 5 day cleanses from 16/05/23, whilst stocks last. Not available in conjunction with any other offer. One per customer.
---