Green Goddess Gazpacho
by Olivia Cartwright,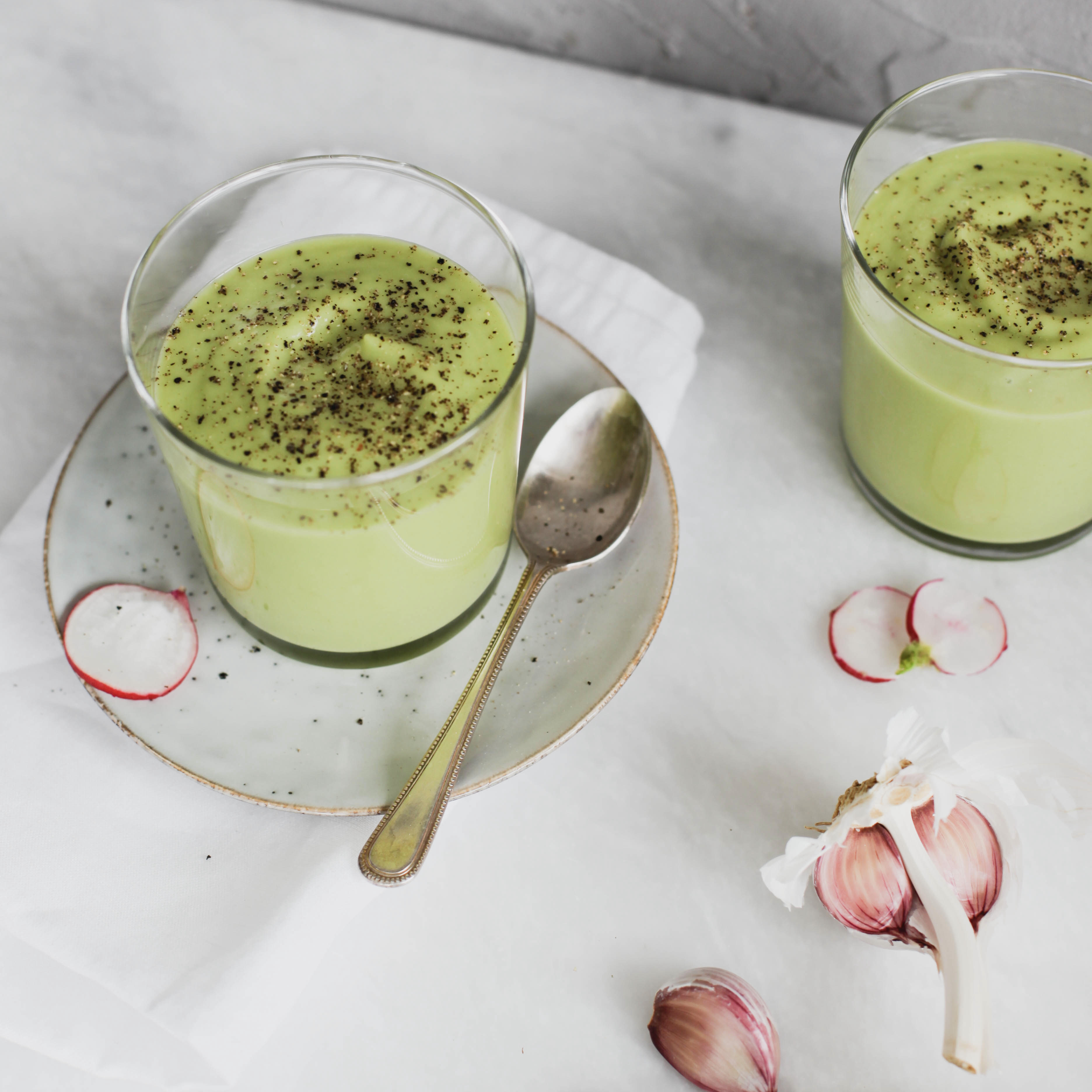 Green Goddess Gazpacho
2 large cucumbers, cut into chunks, plus extra thinly sliced cucumber for garnish
1 1/2 cups plain Greek yogurt (can also use dairy free)
1 avocado, pitted
1/4 teaspoon lemon zest and juice of 1/2 a lemon
1 clove garlic, chopped
2 spring onions, chopped
3 tablespoons chopped fresh dill, plus extra for serving
10-12 large basil leaves
1 jalapeño, seeds removed
2 tablespoons extra virgin olive oil, plus extra for drizzling
2 tablespoons apple cider vinegar
salt and pepper to taste
thinned out Greek yogurt or half and half for serving* (can also use dairy free)
Instructions
1. Combine cucumbers, Greek yogurt, avocado, lemon zest, lemon juice, garlic, scallions, dill, basil, jalapeño, olive oil, and apple cider vinegar in a high powered blender. Blend until smooth and creamy.
2. Season to taste with salt and pepper, and blend again to combine. Chill for at least 4 hours or overnight.

3. To serve, top with thinly sliced cucumber, chopped fresh dill, a drizzle of extra virgin olive oil, and a drizzle of thinned Greek yogurt or half and half. Serve immediately.
*To thin out Greek yogurt, just mix it with a little water or milk until it's pourable,
---