Healthy Chocolate Easter Nests
by Olivia Cartwright,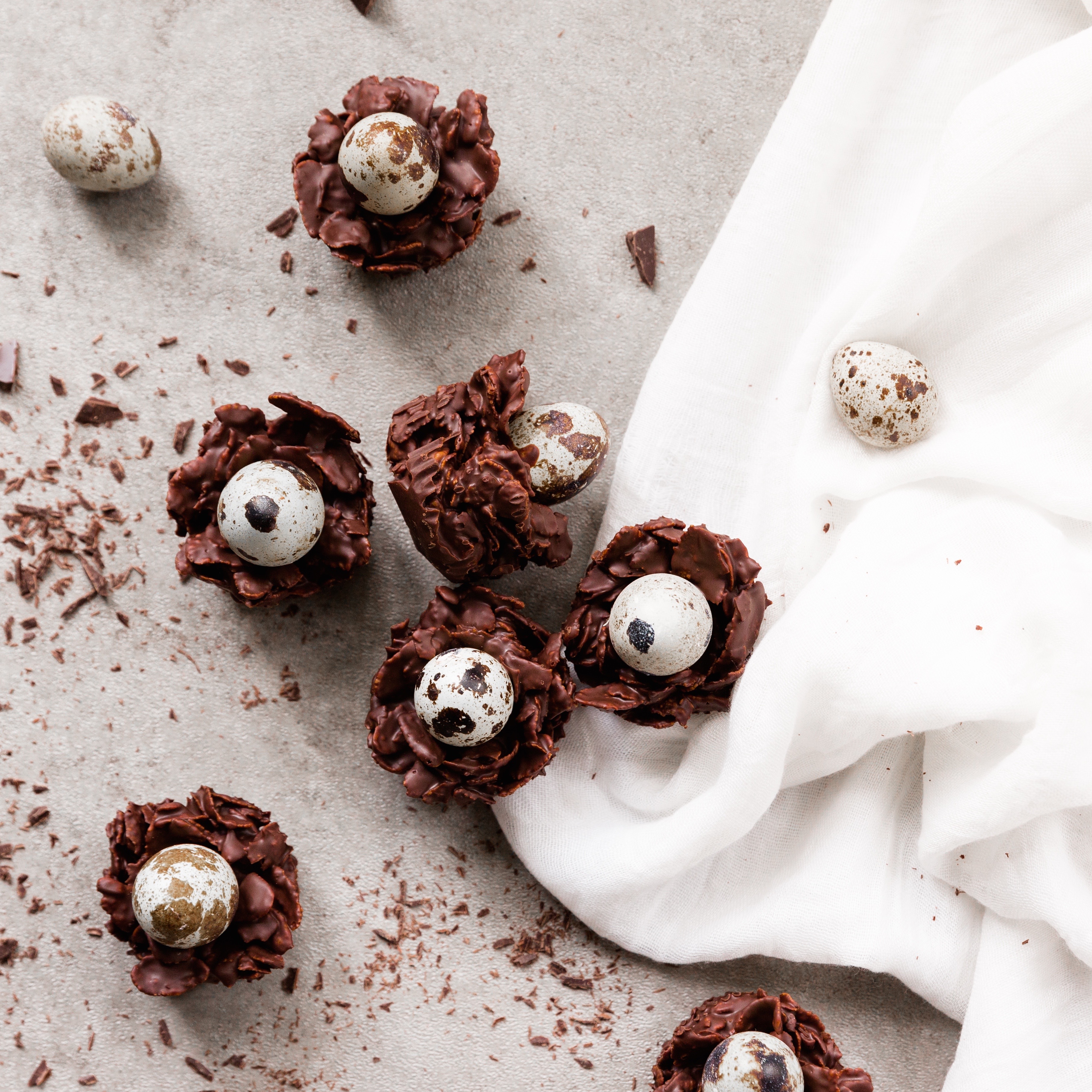 Ingredients
1/3 cup Cacao powder sieved
1 1/2 cup spelt flakes
3 tbsp maple syrup
1 tbsp cashew butter
2 tbsp coconut oil
2 tbsp coconut butter
1/4 tsp vanilla powder
1/2 tsp cinnamon
pinch of pink salt
Directions
Place all the ingredients (except the flakes) in a saucepan and gently heat, stirring continuously until everything is combined.
Place the spelt flakes in a mixing bowl and pour over the melted chocolate mixture. Stir the mix until all the spelt flakes are covered in the chocolate. Place a couple of spoonfuls of the mix either onto a lined baking tray or into cupcake cases and make a small well in the middle for the eggs.
Place these in the fridge to firm up.
---