Interview with Lucy Victoria Jackson
by Olivia Cartwright,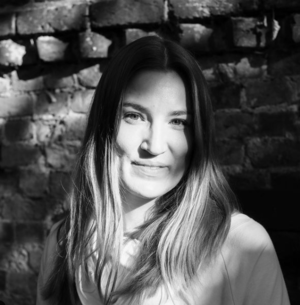 We all loved our beautiful sound bath with the incredibly soothing Lucy Victoria Jackson on our IGTV this month. We first discovered Lucy's podcast, Root and Rise at the start of first lockdown and from there we are absolutely LOVING her online yoga classes with great results for our body and our mind. We had a wonderful talk with Lucy and a deepdive into who she is, where she's come from and what brought her to where she is today.
1. What was your journey to where you are now?
Being 30 there is much I could share with you, but I'll try to keep it as short and sweet as possible! My story is like most - it zigs & zags, goes in circles, up & down, has moments of elation, moments of deep despair, and many everyday moments in between.
In terms of my journey to sharing the practice of yoga & to hosting wellness retreats that happened almost by accident... from the age of 18 to 23 I was in an emotionally abusive relationship, and I found that yoga was my only safe space during that time. I was lucky to escape that situation & finally decided to do something for myself - the thing I chose was attending my first yoga teacher training course in Goa, India. I went on that training having zero expectations of actually teaching when I came home...
But whilst I was there I fell in love with sharing the practice & it felt incredibly natural to do so. I began to teach as soon as I returned - that was over 6 years ago & the rest - as they say - is history! I teach 1:1s, group classes, corporate classes, host retreats, share sound baths, have an online membership & have loved every single day.
2. What does your spirituality mean to you?
Ultimately to me my Spirituality is a practice of cultivating self love and inner calm to enable me to serve others more effectively and more wholeheartedly. To me a truly spiritual life must involve selfless action that benefits others, else it is not a spiritual life at all. It's like finding a balance between the inhale and exhale - we inhale to receive, we exhale to give back.
3. Have you always been interested in health and wellbeing or was it a product of an experience in your life?
I'm incredibly blessed that health & wellness has always been a part of my life. From a young age my parents drilled into me that "you only get one body" (so you best look after it!). From a young age we were encouraged to move in many different ways - from gymnastics clubs after school, to Friday night family roller discos, to Saturday tennis & long Sunday walks - movement (and truly enjoying movement) was a gift they gave me & my siblings. Even on holidays we were that family that was always doing something! Skiing, hiking, surfing (very badly!) - whatever it was, we were lucky enough to be active & to be having a great time doing it.
4. If you only have 10 minutes to spend on self-care, what is top of your list?
Top of my list is always getting outside - whether that's walking the dog, going for a run, sitting in the garden - being outside is truly the best medicine.
5. Describe your ideal way to start the day?
Puppy cuddles! I am truly blessed that this is the start of every day - cuddles with my dog Elsie, closely followed by taking her outside in the garden & making a fresh cup of coffee with oat milk. I savour every moment!
---