Top 3 Cookbooks for Skin Health
by Olivia Cartwright,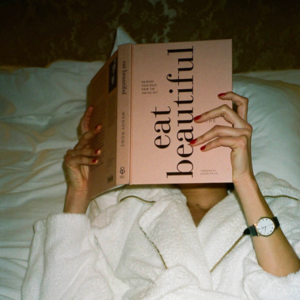 Cooking has always been a favourite hobby of ours and the further you go down the health journey the more experimental you become, incorporating unusual flavours and produce in order to eat the rainbow. When eating for more targeted results and to most benefit your skin etc we like to look to the experts for their recommendations.
Here is our round-up of our top 3 favourite cookbooks to feed our face and keep you glowing from the inside out:
Eat Beautiful - Wendy Rowe - Celebrity make up artist Wendy Rowe counts Sienna Miller as one of her loyal clients and her cookery book not only looks beautiful on your coffee table but also has some great recipes that firmly sit in our weekly rotation. I particularly love the french onion soup recipe!
Beauty Chef - Carla Oates - The beauty chef is an Australian supplement company with an emphasis on skin health. They have some amazing balanced recipes that the whole family will enjoy whether they enjoy clean eating or not!
Simply Good For You - Amelia Freer - This book is not specifically targeted toward cooking for skin health but it is a welcome product of consistently using Amelia Freer's recipes! Everyone in the Radiance office owns, uses and loves this book and if one of those we reach for weekly.
---