Nervous system reset with Nahid de Belgeonne
by Clare Ward,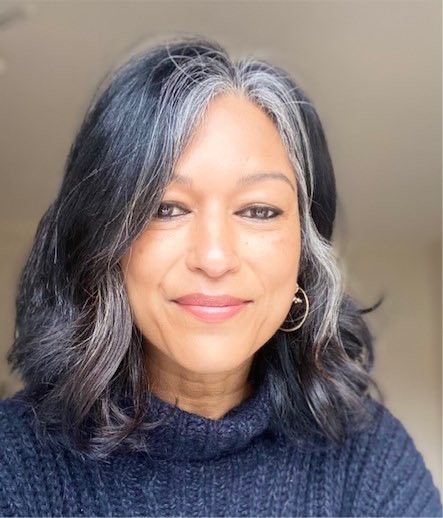 As April is Stress Awareness Month, we caught up with Nahid de Belgeonne, founder of The Human Method, and a leading practitioner in nervous system reset. With a private practice, retreats throughout the year and a book due out next April, she is well versed in helping people reduce stress and change their response to it.
Nahid, please can you share a bit about your work?
Yes, of course. "Soma" means the living body. I'm trained in Feldenkrais, which is a brain-to-body relearning method. I'm interested in the how-it-feels rather than the how-it-looks. I've taught somatic movement, breath, yoga, and restorative practices since 2005.
Please tell us a bit more about The Human Method
The Human Method is a culmination of my studies, research and trialing on myself and hundreds of clients over the years to help them to regulate their nervous systems. Your nervous system is your master system, and when this is back in balance, you become emotionally and physically resilient.
We know you work with clients 1:1, but do you offer an online course?
My signature three-month course, The Soothe Programme, is a unique new self-learning method based on a deeper understanding of the nervous system and recognises that you have an integrated mind and body.
Why is it so important to regulate your nervous system?
Your nervous system state influences your feelings, emotions, thoughts, actions, and behaviours. The programme activates your body's inherent wisdom for rest, repair, and healing by showing you how to regulate your brain-to-body communication so that you are less reactive to stress and learn to process the stress in your life.
The Soothe Programme is at the cutting edge of neuroscience research, combining the latest developments in brain-body communication with actionable movement and breath work practices.
What can clients doing The Soothe Programme expect?
Clients who have gone through the programme have achieved powerful results, shifting them out of chronic states - stress, burnout, anxiety, depression, anger, pain management, addiction and trauma issues and insomnia - and into healthier lifestyles. They are learning tools that stay with them.
We know that our breath is one of the most powerful tools in re-regulating our bodies. Nahid has been kind enough to share a breathwork practice with us.
Click here to try this FREE breath lesson on how to reduce your levels of stress.
Please choose the single class option and "buy" the class using this promo code: RadianceCleanse_april
For more wisdom from Nahid you can find her on Instagram @TheHumanMethod, or subscribe to her Substack, Soothe with Nahid de Belgeonne. For information on her upcoming retreats this spring/summer please visit thehumanmethod.co.uk.
---