What's in Season - April
by Olivia Cartwright,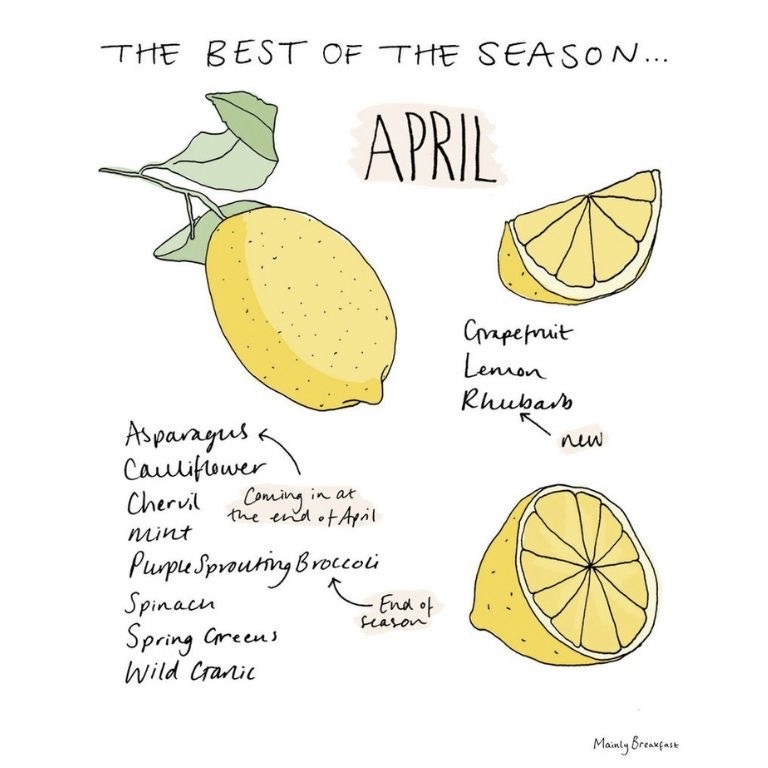 With Spring finally here, eating seasonally is so much easier and enticing.
There's a great selection of vegetables that are in season here in April and more fruit is on it's way as we come into the warmer months! Keep your eyes peeled on our page for some creative April Recipes.
We love this illustration from @mainlybreakfast.
Vegetables
Artichokes (Jerusalem)
Beetroot
Cabbage (savoy)
Carrots
Chicory
Kale
Parsnips
New potatoes (first crops from Cornwall, which are planted in January and ready to harvest in April)
Radishes
Rhubarb
Spinach
Spring greens
Spring onions
Watercress
Fruit
Apples (Cox, Gala, Jazz, Braeburn)
Grapefruit
Rhubarb
---