Pesto Roast Veg
by Olivia Cartwright,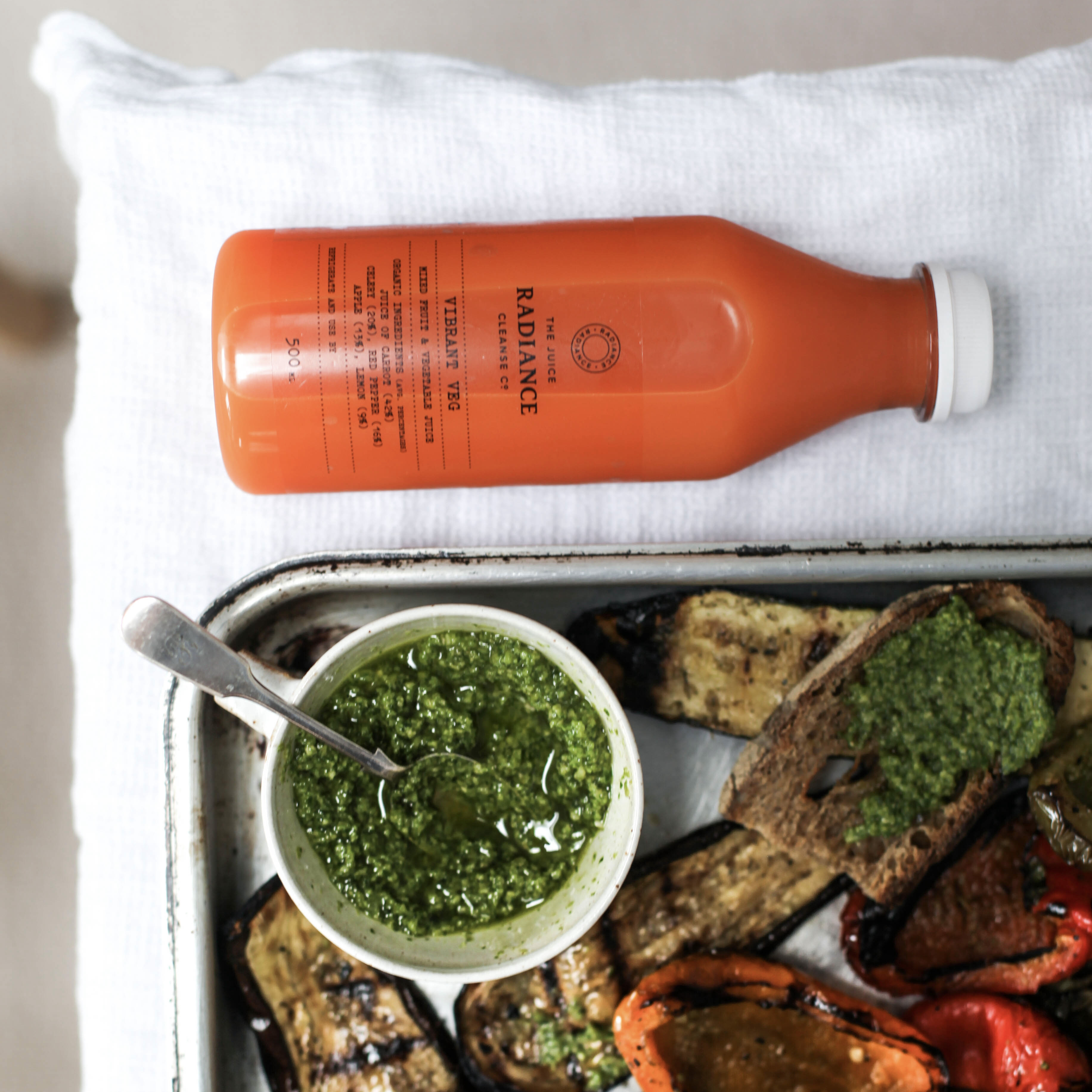 This BBQ roasted veg with vegan pesto is a great veggie option or delicious side for everyone to enjoy.
Ingredients:
Roasted Veg
2 portabello mushrooms
1 aubergine
1 corguette
1 onion
1 bunch thick asparagus
1 red pepper
2 tablespoons extra virgin olive oil
1 tablespoon salt
1 tablespoon freshly ground black pepper
Pesto
50g pine nuts
large bunch of basil , roughly chopped
2 tbsp nutritional yeast
150ml olive oil , plus extra for the jar
2 garlic cloves , roughly chopped
½ lemon , juiced
Directions
Veg:
Prepare the grill with clean grates and preheat to medium heat, 350°F to 450°F (or on bbq)
Trim the ends of the aubergine, corguette, and onion and cut into 1/3" to 1/2" slices. Seed the red pepper and cut into quarters. Trim the ends of the asparagus.
Drizzle the vegetables with olive oil and sprinkle evenly with salt and pepper. Grill the vegetables with the lid closed until tender and lightly charred all over, about 8 to 10 minutes for the peppers, onion, and mushroom; 5-7 minutes for the yellow squash, corguette, and aubergine and asparagus.
Pesto:
Toast the pine nuts in a small pan over a low heat for 3-4 mins until golden brown. Set aside to cool.
Blitz the pine nuts with the remaining ingredients in a food processor until smooth. Season to taste.
Finally top roasted veg with with pesto and serve
---