National Vegetarian Week top picks
by Olivia Cartwright,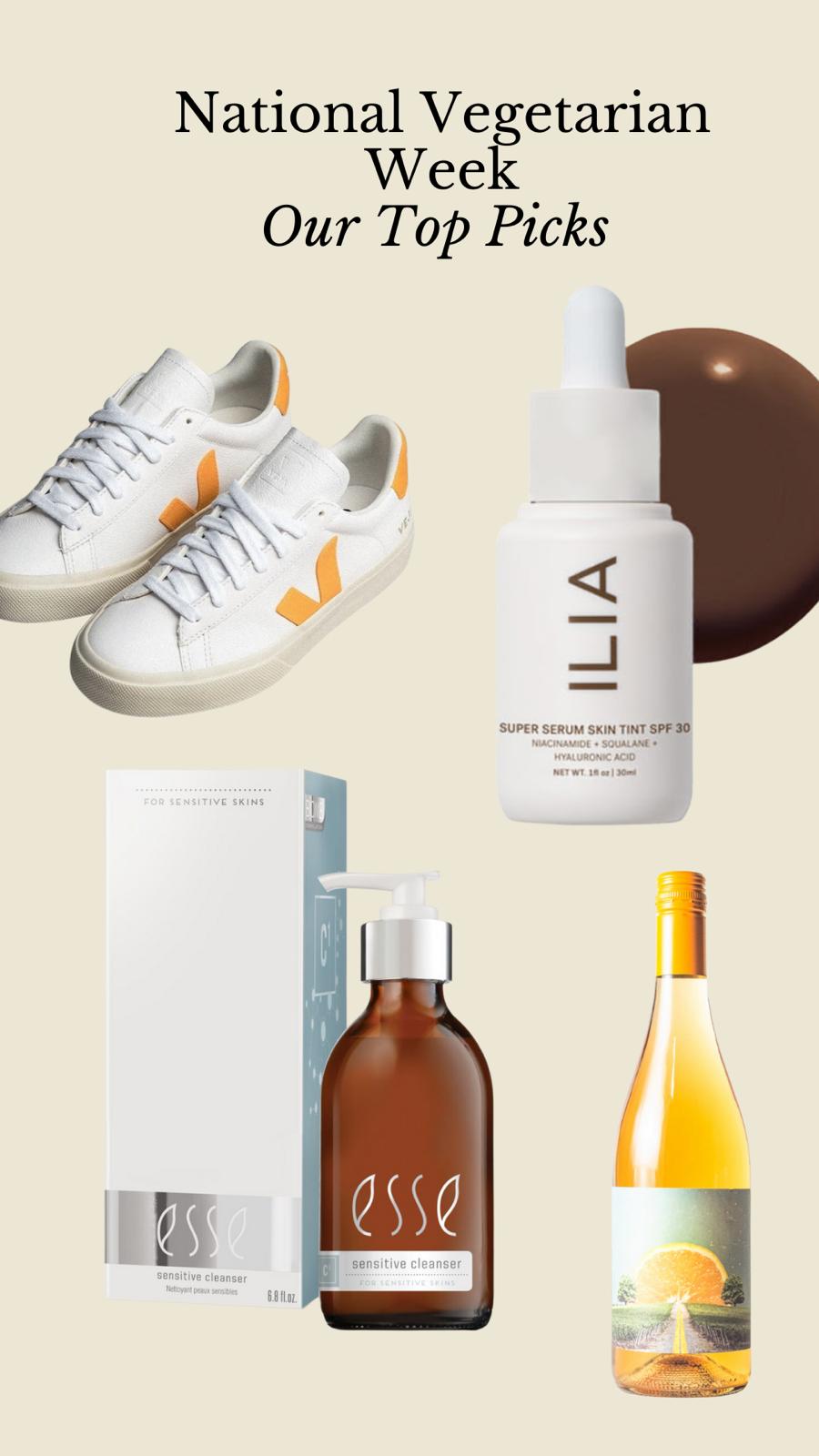 In support of National Vegetarian week we are shining the light on some of favourite vegetarian and vegan products both in and out of the kitchen!
A vegan wine - who knew wine wasn't vegetarian? We were surprised to learn that of the animal products used in wine include eggs and a protein called casein, which is derived from fish bladder. We like Solara Orange Cramele Reca, it's a super trendy orange wine. According to red magazine, "The colour orange is said to be associated with joy and happiness, which is exactly what you'll feel when drinking this".
Ilia beauty products - Often in the search to live a sustainable and eco friendly life we have to make some compromises especially in the beauty category. Not any more! Introducing one of our favourite beauty finds to date: Ilia. Ilia stands up against and trumps some of the larger name brands and is sustainable, vegan, responsible & eco-friendly. We urge you to try their Super serum skin tint and its SPF 30.
Let's not forget the animal products we wear daily! Veja trainers have changed the game when it comes to luxury casual footwear. Veja has ben fighting the good fight since its launch in 2005. Made with innovative materials such as recycled polyester, organic cotton canvas or C.W.L, corn upcycling you can look great and feel good in your Veja's.
Esse Skincare is our top tip for all things skincare and their entire range is vegan friendly and cruelty free. We have partnered with them for our Natural Beauty cleanse as we love their products so much. The cleanser is a joy to use and their serums are amazing.
---